It is a figure of British special forces. They were active in various ways, such as trying to destroy the artillery posts on the cliffs in the Normandy landfall operation. They have climbing ropes, so they can move up and down nicely and easily accomplish tasks that ordinary infantry cannot.
Maybe because it's an early Masterbox product, but the illustration looks different from the recent one. It is an old kit, the subject is interesting, so it seems to be sold even now.
I bought it a long time ago and left it as it was, so when I opened it, it was a bit brown and oily, maybe because the mold-released chemical changed color. I might have to wash it before painting.
The hand holding the gun is hard to adjust. The hand holding the rifle doesn't fit well, so I shave little by little. If that doesn't work, it might be faster to make it again with epoxy putty. As it is an early product, the quality of the plastic is not so good… A current lot of the same product may have been improved.
(2021/03/05)
It was hard to cut off the part of the beret and glue it to the resin head. If there is a gap, I can recreate the hair with epoxy putty to make it real. While I was making it, I felt that one of the figureheads became similar to Howard Jones, a synthesizer player and singer that was popular long ago.

First, I'll airbrush the matte fresh…
Vallejo is easy to paint with. Uniforms and equipment are finely painted. The other day, I ran out of the matte black bottle, so I cut it with a cutter, looked inside, and found the paint on the bottom. I wonder if the part that has not been stirred for a long time has been accumulated. It's a waste. Like Mr. Colour, it's easy and attractive, and I don't have to mix it with a stirring stick every time I use it. I have 2 ~ 3 metal balls in each bottle of Vallejo's Model Color, but sometimes I wonder if they mix well when I shake them before using them. Maybe I should buy something like a test tube mixer I often see in chemical laboratories. It's a joke.
I bought a nail Lacker Shaker machine, which stirred paint with a fine electric vibration. This is very good and mixes very well with a stainless steel ball in the Vallejo paint. The vibration is a little uneven, but there should be no problem. It would be disappointing if it broke right away, but the price is not so bad, so I recommend it to modelers who sometimes use Vallejo, especially the Model Color series. I guess more people do nail art than modelers in the world.
(2021/03/07)
British Commands, the forerunner of SAS, famous for its British Special Forces, was formed by Churchill in June 1940 during World War II. Various small troops were formed by applicants, such as British Army, Navy, Air Force, and foreigners from occupied areas.
Like Special Forces, there are soldiers with rope, pickaxes, and much other equipment. The figure wearing a beret looks like a special unit and is cool.
I don't know much about a military uniform, but it looks dark green in the British Army. I thought the red color of the beret was excellent. However, if that is the case, I think it will be the French Foreign Legion.
For some reason, he wears a cap like a US tank soldier, but I don't mind.
Equipped with Lee Enfield bolt action rifle. It was a rifle commonly used in England, its colonies, and the Commonwealth.
The small firearm slings are added with thin strips of masking tape. It wasn't very precise… I think camouflage soldiers need slings. Because it is a posture to light the partner's cigarette by lowering the stent submachine gun from the shoulder, both hands are full, and if there is no sling, the machine gun floats in the air.
The Sten Mk-II is a submachine gun developed in England during World War II. It has a relatively simple structure and is often seen in movies and dramas with resistance under German occupation.
Compared to 1/35 scale figures like a female soldier or spy, ordinary military figures have thick arms and legs and are solid and easy to handle. Soldiers wearing baggy pants are powerful and good.
These two seem to be trying to light a cigarette. I painted the tip red before putting it on.
Command personnel usually have more equipment than infantry. I enjoyed making military uniforms which I don't usually see.
(2021/03/09)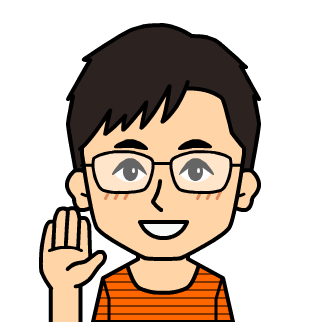 I am interested in models of tanks, airplanes, ships, military figures, I build them little by little when I feel like it. I am also interested in the history of war. My starting is Tamiya's Military Miniature series in elementary school.
From elementary school through university students repeatedly suspend and restart my modeling, it's about 25 years of this hobby's history.
From February 2007 I was quietly doing a site called "Miniature-Arcadia". It is being transferred to this blog with the same name from December 2016. My update pace is uneven, but please come to see me here occasionally.