I will try making this kit of half-track riders because I probably won't make it anymore unless it's at this time. This is also an ancient kit released in 2011. The Dragon seems to have hardly been reproduced recently, so that it may be quite a valuable kit. It seems to have a little premium on the used market. It was about 1,200 yen when I bought it. Since there are so many figures. Even if we can't get this kit, Tamiya's 8t half-track comes with many figures, making it easy to get one. But it's an old kit, so I don't know how well those kit figures are.

There are two same runners, and each part is replaced to create a subtle difference in posing. I was frightened for a moment, wondering if the same runner was in the wrong one, like in the Tristar anti-tank artillery figure.
The assembly itself doesn't have a lot of parts, and the fact that the front of the jacket is divided into two parts makes gluing cumbersome.

It's a Gen2 Gear series, so the molds for accessories are improved, but the parts division of the figure seems to be the same as a standard kit. I don't want to build 10 of them with shredded figure parts. I took the opportunity to put together a figure that looked like a driver. If I fit it into the driver's seat, I can't fit it at all because many things get stuck. I cut the handle to adjust the posing. In the first place, the crew is in a relaxed pose on the move, so they don't need as many parts.

They don't have suspenders, so the atmosphere is quite different from figures in combat. There are no pouches or gas mask cases, only a dagger if equipped. It may be better to have nothing because it is in the way of seating. I have to fit it to the half-track seat first, so I can't just glue any of them in the way just because there are so many accessories.

The face of the figure is a familiar dragon face. The figure has a relatively good physique, so if I replace it with a Hornet or a variety of other resin heads, I feel it's not balanced. But I think a well-shaped face would be easier to paint later, so I turned a blind eye to the slight awkwardness and put on my favorite head. I wish I could have included more than ten dragon figurines, not just well-built soldiers but lean ones. It might be interesting to have at least one more with a fat body. If I can use a 3D printer casually, I might be able to shape a figure that fits my image. In my case, I don't have a particular vision of it, and I use it as a kit. It may not be a perfect figure because it is stiff and has too broad shoulders.
(2022/10/09)

The head looks tiny compared to the size of the figure, but I think the whole figure remained unified because everyone's head was replaced. Well, they are usually trained because they are solid German infantry soldiers.

Come to think of it; it included some soldiers holding rifles in their hands. I had run out of energy and forgot to work. And a couple of the rifle-stopping clamps in front of the seat would be nice. I almost forgot. Even so, assembling a half-track is always tricky. If you don't mind, please look at that work note.

Wow, I feel like I've done it when I tightly put the figure on the seat, as I expected. Everyone is in a relaxed pose. I just realized that, like the box art, three people, four people, four people are too cramped to ride.

I airbrushed the uniform and face.

I tried to quickly paint only the sticking out of the airbrush in Vallejo German uniform color, which would be quite different from Mr. Color's field gray. Mr. Colour was a little more yellowish, and I felt it was more olive drab. This is more like the German Army if I put Vallejo on it. After changing only the German soldier's head to a resin head, some parts don't fit with the neck thickness of Dragon figures. But I don't think there's a head that would match the body of the bulky era of Dragon.
(2022/10/11)

Brush painting is in progress—nothing to write mainly about. Without suspenders or accessories, it's a little easier to paint on than a regular infantryman.

I didn't have a chance to use the original kit head because I replaced it, which is what the head looks like. It can't be helped that the mold is a bit dull because it's an old injection kit. Some soldiers are dozing off.

I might have written above that they all have the same head, and if I look closely, I think they all have different expressions. It may look pretty good when painted.

After painting many faces on the figure, I also look like the second infantry from the right. Huh, I'm tired. There was also a short cap with the SS mark, but this time I would like to paint it, ignoring the mold, because I want to unify it with the Wehrmacht. It should be called the Luftwaffe, considering the combination with the vehicle.

Small class badges are also painted as closely as possible. I can't handle a lapel. I made them all noncommissioned officers or private, first class. The round mark on the cap, a symbol of the German state, is a circle of three colors, blue, white, and red, from the outside, but I painted only blue for now. It's hard to get any finer than this, but if I stop now if I stop here, it doesn't look good, so I think I'll paint a little more.

There were only four rifles in the kit. I painted it, for now, made the sling myself, and attached it. I'll have to see if it fits on a half-track clamp.
(2022/10/18)

The German half-track rider figures are completed. The impression is very different from the one during the battle because there is no equipment, such as suspenders.

The accessory parts are Gen2, so the mold and details are good. I don't need to attach it because they're just riding. If it is attached, it will be difficult for them to sit on a half-track. I wish I had a chance to use it for another modeling.

Mr. Colour undercoat and brush with Vallejo for most details. I painted the pretty details and face with oil paint.

I didn't use the heads in the kit and replaced them with resin, so I forced the downward-facing soldier to paint his eyes as if he were sleeping. Maybe it doesn't look like it, but it looks down, so it doesn't bother me much.

They're all in a sitting pose, so I guess I could just put them together and set them in the backseat. I thought so, but it was a big mistake, and everyone's poses are slightly different, so the elbows are hanging on the half-trackside, some figure the half of the body is twisted, and the width of the legs is different, so I'm a little careful to fit the AFV seat.

By the way, the number of the 8t half-track is the Air Force, and the marking is the Goering Regiment, but the crew has become Army soldiers because of the kit. Please be kind about this. I thought the eagle mark on the short cap was drawn in the air force style, but can't you see it? Well, the Goering Regiment is almost like the Army, so I think this is fine.

I wish to be in the pose I want, capture it on a 3D scanner, and print it out on a 3D printer at a 1/35 scale. What's more, the military gear of German, Soviet, US, UK, and Japanese, etc., soldiers are programmed, and the fine-tuning is done when the 3D printer is output. Ah, but then it would be wrong if all the face shapes were the same as my own, or it would be better if the scanner only captured the pose and the head was whatever we wanted for output. Come to think of it; these things have been possible for a long time with the PC games' default settings. Oh, and 3D scanners are pretty expensive.

I haven't used up all the parts in the kit, but I'm glad it was assembled for the most part. I don't see German army driver figures. There are still a few left, so I wonder if it can be modified into a driver.
(2022/10/20)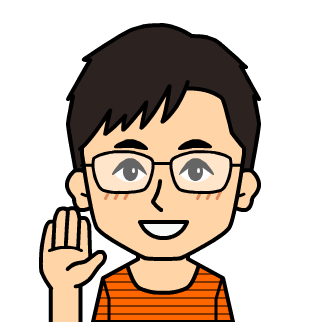 I am interested in models of tanks, airplanes, ships, military figures, I build them little by little when I feel like it. I am also interested in the history of war. My starting is Tamiya's Military Miniature series in elementary school.
From elementary school through university students repeatedly suspend and restart my modeling, it's about 25 years of this hobby's history.
From February 2007 I was quietly doing a site called "Miniature-Arcadia". It is being transferred to this blog with the same name from December 2016. My update pace is uneven, but please come to see me here occasionally.