It's small but very detailed, Vulkan Scale Model's Mark 6 tank. I made it from February to March 2014.
Here is the British Light Tank Mark VI B, it's been stuck some while ago. This maker released a British 2-pound gun. I suppose Vulcan is good at British AFV.
There are comparatively fewer parts than other average AFV kits, I presume it's easy assembly….. Until I saw the description.
2 types of springs are in this kit and so many. Assembly is difficult. The instruction manual is like Dragon Models, detailed in a small area. There are many parts sizes of 1mm or less, but after reading the manual thoroughly, I can make it happily.
Short and long-sized springs are indistinguishable from just looking. At first, without considering the parts distinguish and I got blocked. In arranging the right order and make it again. There are completely arranged.
The quality of plastic is a little softer than Dragon Models. I don't know how it finally settles down the parts attached to the body, I constructed it little by little.
(23-February-2014)
In this manual, road wheels and caterpillar assemble should be simultaneous, but I attached all wheels to the chassis at first.
It is easy to construct partial jointed tracks. This tank's size is very small and each track is too tiny to joint one by one if it's each track divided. We cannot lose one tiny track in this kit, it seems there's no spare.
(26-February-2014)
Now, this light tank assembly was completed.
I recommend you to choose photo-etched parts as much as possible when it's available plastic and etching. Regarding this kit, the quality of the etched parts is better.
Some of the plastic parts molds are blunt, some are very sharp. But overall, it's very nice.
The photo-etched parts in the key point are effective, the precision feel is made to raise and not too many small parts, the balance of detailed and easy assembly is good.
This MiniArt British Tank Crew Set seems fitting for this Mark VI light tank.
Although the British Tank Crew were supplied with new working clothes from around the Normandy day '44, before that, the uniform was the same as that of infantry. I suppose the Mark VI was mainly operated in the first half of WWII, these MiniArt crews were not matched. Of course, we cannot say it's wrong. This tank color is dark green so the North African campaign clothes tank crew is also not suitable.
The difference point between tank working clothes and infantry uniform is chest pocket shape and tuck of pants, as long as I see. MiniArt figure parts fitting of hand and foot are rough, many cases I make it roughly and detailed adjust after.
Left is MiniArt head, right is Hornet resin head. MiniArt head has a flavor of ordinary people, good taste. This time I choose the Hornet handsome guy…..
Isn't he smart-looking in a natural pose?
After all, I thought about British uniforms variously, I use this kit only amended the mold of a chest pocket.
Light-curing putty is very handy without waiting, compare to epoxy putty's 12 hours waiting.
Completed caterpillar and suspension overcome difficulties. Before painting, shining springs are the eye-catching point, very nice.
(02-March-2014)
I just blew surfacer.
I followed the color recipe of Khaki Green as the instruction, but it's far from my image and box art. I mixed green and dark green for adjustment. Making the same color is difficult so I made a generous amount of it for re-touch later. In case I remain it, I use it for next time color mixing.
I masked it border clearly using Mr. Masking Sol R of the Creos Mr. Hobby.
And roughly covered with the masking tapes.
It's interesting to peel off the masking sol. This sol is easy to remove and a handy item. I painted as possible into thick pieces, but the place that I applied a thin coat came off neatly. But what I tear off very hard when the sol get into the complicated place three-dimensionally, because it is awful too much adhering power to peel off.
We can choose 2 patterns of the decal. This time I choose a very colorful one.
(23-March-2014)
British light tank Mark VI B was completed. It was managed a lot early in World War II.
According to the explanation of the kit instruction, the armament is a 12.7mm Vickers machine gun and a 7.7mm air-cooling machine gun. As for the engine, 88HP, the best speed per hour were 35 miles (56km). The Vickers machine gun was used through World War II in British troops.
It's a three-man crew at this size, it seems to be tight.
I expressed dried mud this time, which I stuck with light brown color pastel powder.
The tank upper part is clean and under is muddy, the balance is difficult.
When Acrylic resin mixed with pastel was dried mat. It leaves without mixing anything remains glossy.
The military unit marking is colorful. The mark of the rhinoceros is the British first armored division. The decal is soft and sensitive. I blew the matte clear. Both side headlight is different from original clear parts, but the original is without particular distinction and hiding in shade, I made round headlight from a clear runner.
This first armored division was reorganized and went to Egypt in October 1941, after being defeated by Germany in France, 1940. I think the situation of this vehicle is during a strategy in France.
I suppose the thing gold on the vehicle front is a fire extinguisher. I made dry-brushing in gold after painted in mat yellow. I painted the muffler three colors pastel on a spot and directs rust. Like the fire extinguisher mentioned above, it is a good accent, too.
I suppose the shovel stock wood color is not so bad.
The figure was finished in a very smart and manly atmosphere.
Compare to the 1/35 scale figure, we can assure how small this tank is.
British tank crew's black beret is really cool!
Because the left number had been warped by decal fitting, I did handwriting by brush in white.
There are many numbers of parts, although being a small size, full of a feeling of density. Attachment increases more after completion.
(29-March-2014)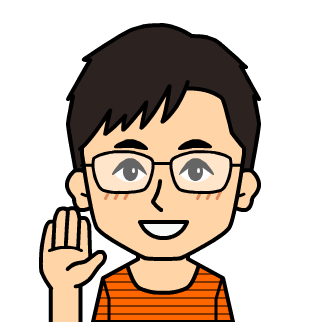 I am interested in models of tanks, airplanes, ships, military figures, I build them little by little when I feel like it. I am also interested in the history of war. My starting is Tamiya's Military Miniature series in elementary school.
From elementary school through university students repeatedly suspend and restart my modeling, it's about 25 years of this hobby's history.
Born in February 1970, I live in Tokyo. From February 2007 I was quietly doing a site called "Miniature-Arcadia". It is being transferred to this blog with the same name from December 2016. My update pace is uneven, but please come to see me here occasionally.