​This time, I will make a kit of Zvezda's T-90 Russian tank. ​It has been in stock for a long time, and I don't know why, but ​this is a kit I didn't make before. ​It seems to be highly evaluated in the past net reviews.

​Suddenly, I was surprised by the instructions for assembling a turret in the beginning. Come to think of it, I've made some Russian tanks, ​after the turret assembly process, the building was a little tricky. For most WWII tank models, the turret assembly was easy and almost completed. ​​Once I was a member of the Wonder Vogel club in my school days, and when my senior told me that I would soon be at the top of the mountain after climbing that mountain ridge, I felt like I was still climbing for a long time.

​I have made BT -7 of Zvezda's kit in the past, and I can't say that it is a kit that is easy to assemble, and there was a time when I was tired of the Eastern European kit. ​I think I had a hard time building SKIF's modern tank. ​A long time ago, I didn't write about it on this blog, but I had experience with Alan's Panzerkampfwagen II and it was kind of tough. ​This time, Zvezda's T-90 has very good parts accuracy and many parts, and it is hard to assemble, but it is surprisingly fun. ​It became a wonderful manufacturer before I knew it. ​I bought it more than 5 years ago and let it rest for a long time. ​I should have started building earlier.

​The turret is completed. ​So much work. ​It's a mess and I don't think you can tell if some parts are damaged. ​But it was completed so far without any trouble.
(2020/12/01)

I started assembling the main body of the tank. ​For example, gluing large parts.

​The box assembly of the tank chassis that I was most concerned about was made without any problem. ​The bottom part of the chassis was a little warped, but I reshaped it with my hand and adjusted it so that it fits well with the side parts, and then I glued it together, and it was done in about 5 minutes without any problems. ​Pouring super glue into the connection part later, the strength will not be a problem. ​I prefer the box shape chassis from the beginning, but I have no choice here. ​I have heard that it is written in a plastic model magazine that it is difficult because there is a problem in the parts of the chassis assembly, I might have avoided this kit assembly because they imprinted the difficult impression. ​And other reasons there were many other kits I wanted to build. ​Well, it's not a big deal. ​Even if we fail, we can buy it again and challenge it.

​It got dirty, but I cut off the nylon mesh of the engine and attached it to the tank. ​This is not bad. ​Even with a typical German tank kit, if the round photo-etched parts cost is high, plastic mesh is one of the solutions we can cut it out. ​It may be difficult to deal with the edges, but I think it would be good to put some putty on it. ​If I think about it, nylon mesh might be sold at DIY stores.

​It was a partially connected belt track.
(2020/12/03)
The upper part of the tracks is hidden by the side armor. I tried to stick it to the roller.
The strength of the wheel shaft is a little weak. I broke a shaft. I can hardly see around here, so I reinforced it with a super adhesive.
I changed the antenna to a metal wire. In my case, if I install a plastic antenna at this stage, there is a high probability that it will be damaged.
The fuel tank and the towing rope at the rear have fine adjustments, so I installed them last.
(2020/12/05)
Clear parts are used for quite a lot of parts. I'm coating it with masking sol and waiting for it to dry.
For the time being, I blew black as a base coat.
I'm in the middle of camouflage painting.
The basic coating looks like this. As you can see, the surface of the tank body is rough, so I was careful not to leave any painting area.
(2020/12/07)
The T-90 main battle tank was completed. This time, I used a three-color camouflage, which is common in Russian tanks.
This kit uses a variety of clear parts, so if you paint it carefully with masking, the texture will improve. I don't know the details, but there are many things like sensors and measuring devices installed in the turret.
At the end of 1991, the Soviet Union collapsed or disbanded, and after that, things got messy for a while. T-90 was formally adopted by the Russian Army in 1991.
The hatch on the front of the tank was only covered and not glued. But it is small and hard to put a figure in, so I don't think I have a chance to open it. I wonder if the crew can't get out of this hatch just by looking outside with his head sticking out from under. I don't like that either.
For some reason, Russian tanks always look good with logs.
After the basic painting, it is lightly washed. It has a matte finish with a little dust and dirt effect.
I have made T-72, T-80, T-90. They are all quite similar, and the concept of the T-90 is almost the same as that of the T-72 chassis, and the equipment is the same as or an improved version of the T-80.
Since the turret is long, it is quite hard to take a picture of the whole thing.

Great kit. Maybe it was because the initial expectation was low. If you are a modeler who likes modern tanks, you should try them. Is it too late for me to say now?
(2020/12/15)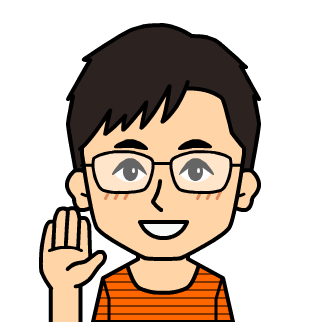 I am interested in models of tanks, airplanes, ships, military figures, I build them little by little when I feel like it. I am also interested in the history of war. My starting is Tamiya's Military Miniature series in elementary school.
From elementary school through university students repeatedly suspend and restart my modeling, it's about 25 years of this hobby's history.
Born in February 1970, I live in Tokyo. From February 2007 I was quietly doing a site called "Miniature-Arcadia". It is being transferred to this blog with the same name from December 2016. My update pace is uneven, but please come to see me here occasionally.