It is a German light armored car released from Bronco. I made it from April to August 2013.
Now I have 2 other kits for painting but started assembly German Kfz.13. I thought it's easy as Tamiya Kubelwagen. Actually, it didn't.
The first, assembly of the chassis. The appropriate number of photo-photo-etched parts were attached.
(14-Apr-2013)
Roughly divided parts will be joined after. I'm a little worried about each part fitting.
(15-Apr-2013)
You can choose the mounted machine gun earlier or later type. I chose the earlier type MG13 which was introduced into service in 1930.
(21-Apr-2013)
This kit is tiny a length around 12cm.
(27-Apr-2013)
It's difficult to attach photo-etched parts mudguard on the front fender. I had to bend carefully according to a curved surface, It needs expert workmanship? I suppose annealed parts are easier to work.
It's like today's guerrilla pickup trucks, such as the Toyota Land Cruiser setting up the machine gun as this vehicle is open top and bonnet does not have good armoring.
Although the intensity of a mirror, light pole, etc attached on a front fender is anxious, it will be OK if handled carefully.
The attachment position of the toolbox was mistaken and corrected.
Shot of backside of the body lower part. The front wheel is assembled in the movable state, I considered the possibility of the breakage at the time of painting and storage, I pasted the lower parts all fixed.
Assembly was completed by trial and error. It's a compact and characteristic vehicle. Now I wonder when I can paint it…
(27-Apr-2013)
Dark color base coating finished. I painted carefully not to remain unpainted area, the especially open-top car's inside.
Dragon Models German Sturmartillerie Crew set, I used. I choose 2 beret-type cap crews this time.
The crew, too much hunky, and big men, I suppose……
From the rear side shot. Oops, I forgot to attach pistols.
One person is having a pipe and another is holding binoculars, thinking a direction for the future. These two face moldings are good.
I compared the height of these figures with the Alpine Soviet tank crew. Dragon German crew size is 54mm (2.12″), seemingly 189 cm (6 ft 3 in). I heard German male average height is 180cm, are they slightly higher? German, Dutch, and Danish average height is over 180 cm or more.
Alpine's natural pause is preeminently good. Dragon's face mold is also brilliant, good work of injection plastic kit.
(05-May-2013)
Since the face of the last completed figure was not quite satisfactory, although now I'm painting these figures in oil….. Brush unevenness comes out, painting on plastic is not so good, it's difficult. It was necessary that I had to do undercoat more firmly. Anyway, I try it hard more, it's just beginning.
It takes much time to dry oil painting. Although 24 hours have passed, it does not get dry yet. Or maybe I'll reach a hand to a new kit to start assembling…
Car body painting is fairly favorable now. Completed basic paint and sticking decal were finished. The fender is shinning because I blew clear as usual for improving the adhesion of the decal.
(01-August-2013)
Kfz13 which I began to build in April was completed at last. This vehicle reinforces a private-sector passenger car with an armor plate and attaches the armaments of a machine gun. It has 5-mm armoring, the small arms fire was able to be prevented. In the armored division dawn, it played an important role in the armored corps development in with the arms control under the Treaty of Versailles.
This decal is in the French Campaign. This car was able to run at 60 km/h but that mobility was too bad and not practical on irregular ground. But I had attached much mud weathering, although I intended it in the battle of France. It seems to be in Russia…
I think orange washing is very matched with German gray. Since the orange and mud color is similar, weathering became monotonous.
I used Tamiya Diorama Texture Paint Soil Effect, color dark earth and brown mixed. I think it is necessary to study a muddy adhesion condition more, for example, referring to the real photo of the construction field.
Now It has the feeling of running on the battlefield.
You can see its small vehicle, the photo with US dollar Quarter and 100 Japanese Yen coin.
The cover on both lights made of cloth is a blackout cover. It is for preventing light diffusing and avoiding the discovery from the enemy. There are car width display poles, but it seems to be difficult to check from that thin slit from the driving seat during the operation.
A crew is two persons, driver and machine-gunner, machine-gunner has the role of commander. I brought from Dragon Models kit. The smallness of this reconnaissance armored car is conspicuous with well-built figures.
I thought the face finishing quality has been improved rather than under making. The expression is rich, although it is not resin head. The mold of this tank crew uniform is fairly thick, like a wool coat.
It is a little regretful that the unevenness of oil painting remains of undercoat. If I pile up by oil painting in several steps after making a base firmly with a lacquer composition, a result is likely to become better more. The drying time is longer…  I could draw eyes very nice, would it be good on the whole?
The left tank crew is holding a pipe. The German soldier at the time of having been free from losing a battle. Is it the face full of confidence?
Because the armaments are poor, it seems to be police vehicles rather than an armored corps. It seems that it was actually used in the security forces after retreating from the front.
The inside of this vehicle was also painted in German gray. I had the pastel weathering on the inside floor.
I used the TAMIYA German Military Insignia Decal Set for insignia. Especially, the tank cap mark painting requires very fine depiction skill so this decal helps my finishing. I always use the same type of decals, need more tank crews insignia.
Although it is a face of the size of a grain of rice, I shot a very large-sized picture. The uniform is rough because of only dry brushing after painting Tamiya enamel black. I suppose uniform is better to use oil painting and blending carefully for expression increase.
It was a fairly rare type of vehicle, which I enjoyed making very much. It's attractive that these kinds of vehicles which are diverted from the others and emergency improvement attached in a great hurry.
(6-August-2013)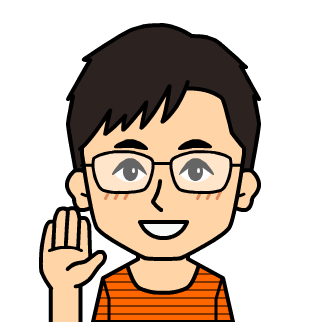 I am interested in models of tanks, airplanes, ships, military figures, I build them little by little when I feel like it. I am also interested in the history of war. My starting is Tamiya's Military Miniature series in elementary school.
From elementary school through university students repeatedly suspend and restart my modeling, it's about 25 years of this hobby's history.
From February 2007 I was quietly doing a site called "Miniature-Arcadia". It is being transferred to this blog with the same name from December 2016. My update pace is uneven, but please come to see me here occasionally.