Tamiya's He 219 A -7 UFU kit was released more than 20 years ago. It has a reputation for being pretty good, and that's why no other company has probably released a model of the same scale. Does it mean the quality is so high that it is unnecessary to do?

I'm assembling a cockpit. There are two seats, and the layout is back-to-back. The seat in the back seems to have a role in operating some amazing machines. There was a crew on the Japan Maritime Self-Defense Force submarine patrol aircraft, and they operated many complicated machines except for pilots.

Includes two pilot figures. Does a propeller plane fly at a high altitude? Maybe it's because of the last days of World War II, something like an oxygen mask tube is molded. They are in the same mold. I will not use it in this work. It's a good idea to keep it. I might want a pilot on board while building an overseas kit.

When I opened the kit, I suddenly saw a package like this. The metal part is somewhat impressive.

It's about 33 centimeters long. It will be about 40 centimeters with the front and back antennas.
(2021/01/15)
The left and right wings were assembled before the fuselage.
The cockpit fits well with metal and plastic parts.
I thought it was twin-engine and had a lot of exhaust holes on both sides. I wonder if the engine exhaust hole is not open, which is not suitable for Tamiya… It's a pain to open it all by myself.
It's called a flash hider, and all mufflers are covered with round tubes to hide the light from the exhaust during the flight. In this case, I don't have to be too concerned about the mold of the exhaust hole.
Before blowing the first internal color of the fuselage with an airbrush, I assembled it to this point.
(2021/01/17)
I have added a seat belt that I got separately.
The operator's seat in the back seat might not need a seat belt from the shoulder. It has been glued and painted, so this time it is OK.
That's amazing. The cockpit parts are metal and heavy, so the balance is tilted to the nose side. That's a good idea. At that time, was Tamiya leaning toward the die-cast chassis with 1/48 tanks? I'm not interested in 1/48 AFV, but it's good that it's heavy.
It is designed to pass a thick plastic pipe to the body before the main wing is bonded. Of course, as the structure of the kit. It is good that it adhered firmly and strongly.

The German military twin-engine plane is pretty cool! The body is thin and looks smart. I've known this for a long time.
(2021/01/22)
I am doing detailed masking work. It is a little tricky because of the delicate curves.
It has only the fuselage under the wings or the side of the fuselage behind the wings. The front and rear antennas, the canopy, the upper and lower protrusions, and the Pitot tube are all attached. From now on, I will be cautious when I start painting.
The fragile antenna is as sturdy as possible with superglue and regular plastic glue. I think it won't break unless I accidentally hit my hand.
Why? Is there a full-size painting guide like this? Cut it out and use it for camouflage paint? No way. I think the painting illustration on the back of the assembly manual is enough.
There were several other small spots that I forgot to mask.
The underside of the fuselage is semi-gloss black. I will adjust the gloss later, so I painted it black.
(2021/01/24)
The masking work is quite troublesome. In the case of this aircraft, it would have been easier to paint the upper surface first and mask it. But painting the underside of the body is the first step for many years.
Because it is a Tamiya kit, the number is only Tamiya color, but for the camouflage paint part, I used Creos 117 RLM76 light blue base and Creos 37 RLM75 gray violet mottling paint. By the way, the propeller blade is Creos 18 RLM70 black-green.
One year and a few months ago, my air compressor APC-007B Silent II was utterly broken, so I replaced it with the APC-002D, and I don't have much trouble with the usual painting. Still, I feel that the power is insufficient for a large twin-engine with this mottling painting. There is no problem with the air discharge power. Instead, the compressor runs long, so the body gets very hot. Its rated running limit is 30 minutes, but I keep using it. I hate the possibility that the life of the compressor is getting shorter. Now that I think about it, I should have bought something with more power and a larger tank capacity.
I failed some parts, but I wonder if this is OK. As a result of trial and error, in the case of fine blowing with an airbrush, only a retarder is added to the Mr. Color paint, and it is often blown with solid pressure. It is easy to control if the paint is thin, but I must blow the same part of it many times. Maybe it depends on each person because they have different skills and tastes.
The number of decals is small. It will finish sticking pretty quickly.
Since it is a night fighter plane and a reconnaissance plane, the underside of the plane is black, so I tried to insert the panel line in light gray.
(2021/01/26)
After finishing the complex mottling camouflage painting, UHU was completed. UHU is the nickname of this aircraft, and it is a Eurasian eagle owl. I thought it was part of the aircraft model number. I wonder what kind of bird it is. It is pretty cute.
Tamiya explained that as the night bombing against Germany intensified, a new type of fighter was needed and developed. The A-7 is the final version of He 219, which has improved high-altitude performance. Armed with 2×20 mm and 4×30 mm machine guns, they were powerful. There was a case in which five Lancaster heavy bombers were shot down in one attack.
Even though it was quite an excellent aircraft, the total production of the He219 was 268, so the final A-7 was probably relatively small. It seems that they prioritized the production of Bf110 and Ju88, which were already in mass production.

FuG220 Richtenstein SN-2d type radar antenna, night battle eye. This is delicate and fragile.

The marking is a relatively plain nationality mark. I guess it's hard to see because it's only active at night.
It's almost the end of the war. The marking is1st NJG1, 1st Company of the 1st Night Fighter Squadron, May 1945, Germany. It was an airplane in May 1945.

The underside of the fuselage is painted black to blend into the night sky, which is quite interesting.

Many German aircraft have this type of vertical tail. There is an antenna at the back, so the total length is quite long when completed.

If I use the panel line too brightly, it might look like a lie.

The engine's exhaust port has a cylindrical cover called a flash hider.

Tamiya's He 219 UHU kit is a modeler's well-thought-out kit, and I could assemble it without any stress because the parts fit together even if the aircraft is big. I understand that this is called a masterpiece kit.
(2021/01/28)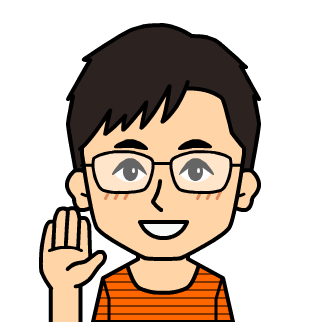 I am interested in models of tanks, airplanes, ships, military figures, I build them little by little when I feel like it. I am also interested in the history of war. My starting is Tamiya's Military Miniature series in elementary school.
From elementary school through university students repeatedly suspend and restart my modeling, it's about 25 years of this hobby's history.
From February 2007 I was quietly doing a site called "Miniature-Arcadia". It is being transferred to this blog with the same name from December 2016. My update pace is uneven, but please come to see me here occasionally.