I'll try to build a Russian tank for the first time in a while. It's a Panda Hobby Object 279. This kit seems easy to build the body, so it's better to think of it as a kit to build a connecting track. I have made the same vehicle of Amusing Hobby before, so I guess I know a general feeling.
Oh, I remember. It's all about making something related to wheels. After all, there are parts for two ordinary tanks, so it's hard.

I think it's probably parallel to the ground surface. Part accuracy is not very good. There is a crack in the thin part because the plastic doesn't go to the mold properly. In that case, I adjusted it by making the runner chop suitably.
Small etched parts were included in the engine grille. In any case, it is good that the precision improves even a little.
The wheels and suspension have been installed in the chassis. There are four rows, so if I can adjust it so I can install them on the ground as much as possible, it might be easier to assemble them later. This doesn't work out as expected.
(2022/01/20)

There were three large runners for the connecting track parts. I cut them all out first. Cutting is rather laborious.

The setting of the connecting track belt is relatively smooth. It's not that difficult work if you get used to it and do it quickly.
It has been assembled with a slight looseness to give it a sense of weight. The number of sheets was detailed in the instruction, but I didn't count them. I think I can manage it by just guessing, or rather, I cut the double-sided tape of the assembly table by the length of the track, which is scheduled to be completed length, arranging the parts according to it, and the after fine adjustment.
I checked the direction of the track belt in the actual vehicle photo, so this should be correct. If there are some gaps, If you put it on the lower side, there should be no problem when you decorate it. In particular, the assembly of the middle two rows of tracks is almost impossible to see, so it may not be rewarding work even for the hard work.
(2022/01/22)

I started assembling the upper surface of the vehicle body. It includes etched parts. It seems that there is some leftover without using all the etched parts. Some round parts were almost invisible when finished.

The upper and lower tank parts have been pasted together. It has a hole and fits the convex part, but it doesn't fit subtly, so cut it off and glue it forcibly.

It was finally shaped like a 279 by attaching the parts that look like gills on both sides.

It had more parts than Object 279 of Amusing Hobby, and it took time for the top of the tank and the turret. The accuracy of parts and ease of assembly of Panda Hobby and Amusement are the same, but I think Panda Hobby has slightly better precision after assembly.
(2022/01/25)

All the assembly is finished. I forgot to attach the tow rope, so that I will load it later. This kind of thing is not described in the assembly manual. There may be other parts I forgot to attach. Well, it's a prototype tank, so I wonder if it looks like this.

I thought I'd load logs like the previous Sherman tank. Since it is a tank with an interesting form, I thought it would be better to finish it so that I can understand its shape rather than pile up many things.

The kit is interesting because it is a rare tank, but there are many mistakes in the part number of the instruction manual, and the shaping and fitting of the parts are not good. As a comparison between the objects 279, it is a little better than the amusement hobby, as an impression in the middle of production.

A long barrel is also excellent. The turret and body fit was so tight that once I put it on it, I couldn't take it off again, so I just cut off the hook-shaped stopper with a nipper and put it just over the top.
Let's reward me for my recent hard work in model making. I was lucky to get the Zvezda Maul Tier at a reasonable price, which I've been looking for for years. I thought I would never rebuy a plastic model until the pile was cleared up, but this item is probably the exception. I also bought a Hasegawa Type-97 attack plane (Kate). I'm not sure if it was in short supply due to the spread of the virus. I don't think I've seen many items for a while.
And I was a little bit shocked because I hadn't searched for a kit online in over half a year; both Panda Hobby and Kitty Hawk Models were out of business. Panda Hobby aside, Kitty Hawk had quite a few kits that I was interested in, so I was shocked. I wish some big company would buy the metal molds like Tristar's case and resell them.
(2022/01/29)

In particular, the lower half has quite complicated parts, so I used matte black this time as a primer.

As for the paint on the main body, when I made the Amusing Hobby Object 279 before, it was a dark green monochromatic paint, so I thought I would try some camouflage paint this time. In the painting example of the Panda, only the example of dark green is shown. I guess it's a tank from the 1950s, so it should look like the camouflage painting of the T-54. So I chose dark green, red-brown and tan camouflage. It might look like German tanks.

I found a surplus of a kit I had built up before and put it on. In addition, I am a little disappointed that this kit has no decal. I think it's the mark of the Soviet Guards.
(2022/02/01)

The Panda Hobby Object 279 has been completed. It was developed as a heavy tank considering its activity under nuclear war, and it has four caterpillars and good running performance. Its unique shape was designed to prevent it from falling sideways, even in the blast of a nuclear explosion. Is it like downforce racing cars?

Because of the complicated structure, the cost was high, and not mass-manufactured. It is a tank that gives a strong impression that we cannot forget once we see it. It's vicious-looking.

Armed with a 130 mm tank gun, it was mighty at that time. Does this mean that money doesn't matter? Because it is a prototype tank, they challenge anything.

This time I ignored the instruction manual of Panda Hobby and painted it as I wanted. As a 1950s-style tricolor camouflage paint, I put on my favorite numbering decal and put on the decal of the mark of the Soviet army guards.

I tried to make the headlights transparent by painting clear after silver paint, but it was a bit unreasonable. It was a bit regrettable that cutting out and inserting the clear parts was more realistic.

The gun barrel is quite long, so it doesn't seem easy to handle. As a standard tank, I think the turret is backward when transporting.

Caterpillar is a little stained and then lightly dry brushed with metallic. I thought there might be a hole in the tooth of the track, but it looks like this.

Other than this kit, I have only made Tunguska at Panda Hobby. I can't say it's high quality, but it looks pretty cool when completed. It must be somewhat easy to make. But unfriendly instructions and parts that don't fit well will make more and more modelers reluctant to buy kits from the same manufacturer and not sell well. It seems that this manufacturer has stopped its activities. It was a manufacturer that I was not familiar with, but when I heard that plastic model manufacturers were going out of business, I felt sad. I want to expect that there will be new manufacturers who will entertain us in various ways.
(2022/02/06)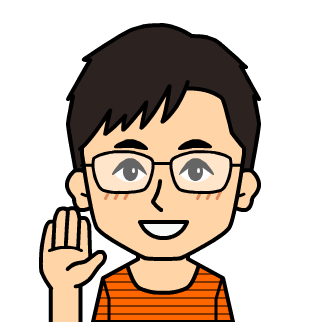 I am interested in models of tanks, airplanes, ships, military figures, I build them little by little when I feel like it. I am also interested in the history of war. My starting is Tamiya's Military Miniature series in elementary school.
From elementary school through university students repeatedly suspend and restart my modeling, it's about 25 years of this hobby's history.
From February 2007 I was quietly doing a site called "Miniature-Arcadia". It is being transferred to this blog with the same name from December 2016. My update pace is uneven, but please come to see me here occasionally.