This time, I tried to make a Tasca kit of Sherman, now Asuka. It's more fun to make it than to keep it carefully. The box glowed a little.
Looking back, I wish Tasca would continue releasing many masterpiece kits other than Sherman tanks. I'm sorry, I don't know what happened inside.
We can move the suspension using a sponge as a cushion. Cut it into small pieces and put them in the suspension box. I don't care about the moving operation, but it's interesting. I'm impressed that Tasca came up with it.
These were all flat plate-like parts to boxes. Part accuracy is high, so it is not difficult to assemble.
(2019/11/07)
It was good that the white part of the decal did not turn yellow when I bought it long ago.
After assembling it, you can't see it very well. Photo-etched parts are used a lot.
I'm about to start assembling the upper part of the Sherman tank body.
The chassis, road wheels, and the upper part of the body were glued together.
The bottom of the chassis was also nicely molded.
(2019/11/09)
I tried the T-48 movable tracks from AFV Club for the Sherman family. I didn't expect to have a hard time at this time.
The belt-type tracks in this Tasca kit have no problem, and the mold is sharp. Looking back, this one was 100 times easier than the AFV Club one.
The parts of the M4 Sherman VVSS T-48 track.
I tried to assemble it by attaching it with double-sided tape like a Magic Track assembly, but it wasn't easy. If I consider the order of connecting the pins on both sides, it will be a little less complicated. Anyway, there is no way but to proceed little by little.
(2019/11/12)
AFV Club's T-48 movable tracks take more time to assemble than you might think. Even more so with Duckbills. The injection marks are on the back of the track part, and there seem to be some dent marks.
It's strange. I just used half of the parts for these tracks, but there are not enough parts. This is the biggest problem since I have connected the tracks with much effort. Even though it's a British Sherman, it's an M4A4, so I think it's almost enough, but is it wrong?
I thought it would stretch by pulling firmly, but this gap was impossible. The lower part was connected with an attached belt-type track belt. Suppose you look closely at the side where the track-connected parts are more precise than the belt type. In that case, I might not need to use the AFV Club tracks. I bought it ten years ago, so I just wanted to use it. I'm a little tired of thinking I will do the same thing again on the right side.
When I assembled it, there were only 60 Duckbill units on each side, so isn't it enough? What should I do with this? I wonder if it's okay to attach it to every few pieces like a German tank's Winterketten.
(2019/11/14)
I could not do anything about the missing ones, so I tried to reproduce them with silicone rubber.
I don't want to wait a long time, so if I leave the assembly here, I'll probably never get it again. So I tried using a light-cured putty that hardens quickly.
My cat gets on my lap while I'm working, so I was interrupted many times. It's getting cold these days, and the cat wants to be with us. It looks fluffy, so I don't think it's so cold.
It was better to make a lot of small parts in the same shape, but it didn't work well. Maybe I should have made it with a plastic sheet. I should have done it a little more neatly when I cut them.
I managed to finish the other side. After I paint the uneven parts in black, they won't stand out. Still, the lack of parts is a serious problem.
(2019/11/16)
After the turret was assembled, almost ready for painting. I'm tired of track assembly, but the Sherman tank is cool.
I remember that the assembly was completed very quickly when I assembled a Tamiya Sherman a long time ago. This Aasca kit is not difficult to build. However, the selection of parts is complicated because of the large number of parts and the paint pattern. But that is the interesting part of the modeling. This time, I had a little trouble using the T-48 Track link of AFV Club.
Browning M2 machine gun. As a part sold separately from Asuka, the mold is perfect and excellent.
The light guard can be built with the photo-etched part that is very easy to bend. It has a jig to bend subtle curves, so you can efficiently work on it.
(2019/11/18)
I thought the Allied tanks used a belt to fix the outside-vehicle equipment, so I added them with simple work.
I suppose it is the same figure as the Tasca Firefly kit. I made it a long time ago.
Undercoat with black. I used a black surfacer.
Since it is a single color, I tried to use black and white paint to add gradation.
(2019/11/20)
This is a white surfacer.
It is a British tank and uses dark green rather than olive drab.
If I use too much gloss varnish under the decal, it will be difficult to remove the gloss later, even if the decals are pasted beautifully.
(2019/11/24)
British Sherman tank has been completed. This time, it is an M4A4-type tank. There are various types of Sherman tanks from M4 to M4A6. The total production of shamans is said to be about 40,000 tanks, and this type produced about 7,500 tanks.
I was surprised that the Shermans used by the British Army also had big star marks on the left, right, and top, like the U.S. Army. Was it given by Lend-Lease Acts, so it had a star mark before it crossed the ocean? But I think this is better because it creates the atmosphere of the allied forces.
This marking is No.2 Squadron, 2nd Irish Guards, Guards Armoured Division, August 1944 Cean Normandy.
The Guards Armored Division and the 11th Armored Division were equipped with Sherman V among the British tanks.
The tail lamp is clear red on the left, and the partially open periscope is clear blue this time.
The Aska Model Sherman tank has a reputation for being the most accurate. I don't know much about the Sherman tanks, but I feel like making this kit if they say so.
The M4A4 Sherman is equipped with Chrysler's large gasoline engine, which extends the body length from other types. The maintenance was complicated and was not formally introduced in the U.S. Army. They gave tanks, which were difficult for the U.S. to use, to Britain as provided weapons. After all, it cannot be helped because the military buildup of one's own country is the priority.
The light on the top of the turret and the headlight on the front are clear parts, so I think it looks good and gives a lovely accent.
Decals with fine labels are attached to the can of cookies. But it became a little difficult to read after weathering paint.
The 75 mm gun was pretty powerful, but it's not nearly as powerful as the 17 pounds Firefly we'll see later. I think its firepower is higher than German tank type-III and short barrel tank type-IV, but as of 1944, its firepower is insufficient. When armor-piercing bullets were used, they could penetrate 76 mm thick armor at a distance of 1,000 m.
The hatch is only temporarily fastened with glue that can be peeled off, without bonding, to fit the figure on. I wonder if it's better to fix the figure and the hatch when I decorate it.
When setting up a figure, there is a Browning machine gun in front of him. It looks messy.
This time, the connecting pin of the caterpillar side and Duckbill were lightly dry-brushed with silver. I think the surface of the track units is rubber-type. It's probably best not to use a metallic dry brush on them.
It doesn't look that strong, but it looks pretty cool when finished. I still have two Aska Shermans, so I want to make it again someday.
(2019/11/26)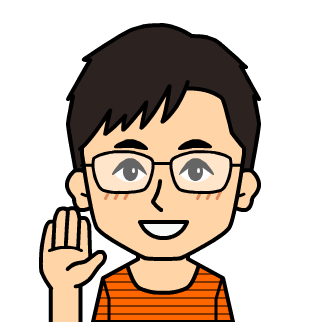 I am interested in models of tanks, airplanes, ships, military figures, I build them little by little when I feel like it. I am also interested in the history of war. My starting is Tamiya's Military Miniature series in elementary school.
From elementary school through university students repeatedly suspend and restart my modeling, it's about 25 years of this hobby's history.
From February 2007 I was quietly doing a site called "Miniature-Arcadia". It is being transferred to this blog with the same name from December 2016. My update pace is uneven, but please come to see me here occasionally.