I will make Tamiya's rather old kit, the T-34/76. I have a Zvezda on hand, but I thought making it from an old kit would be better. If the quality of Zvezda released in the last few years is good, it will be hard to make Tamiya kits later. Old plastic models don't have huge boxes. The number of parts won't be that large either. There are a lot of military kits these days that have pretty high boxes and a lot of runners.

I will try this Modelkasten connect movable track. There are detailed instructions, so reading through them is better before setting up my Tamiya kit. I bought two of these track kits eight years ago because they happened to be selling relatively low on Amazon. I never thought I would stock it for such a long time, but this is an excellent opportunity, so that I will make it.

New manufacturers have released many new scale-plastic models over the years. It's no longer about Tamiya or Dragon for AFV. It seems to lose the motivation to make an old-generation kit when an evolved kit comes out, but if you're like that, read the making notes and feel like you made it.

I'm making T-34 wheels. The T-34's wheel is big.

Oh, I thought there were a lot of wheels, but they explained that wheels with rubber tires were optional and could be replaced. This time, I chose all steel road wheels. The riding quality may be terrible.

Modelkasten track kit has always been more expensive than kits, and I had an image of luxury in my mind, so I didn't use it often. It is Penny-pincher. As you might expect, there's no point in holding it for a long time. Since recent kits have articulated and assembled tracks with a relatively good mold, I thought this was an item I would hardly use anymore if I didn't use it for my old Tamiya kit.

I've worked on the Modelkasten track several times before, so I don't think there will be any problems. The pitch per frame is pretty wide, so I'm worried if I'll get into it properly.

The smoothest order is to secure the footwear with double-sided tape, stick pins in from both sides and cut off the glue when it dries. I recommend sticking the pin quite deep into the hole.

Amazingly, the fine mold is carved one piece at a time.

I finished winding one side. I tried to make it a little loose.
(2023/10/05)

I glue them in place as soon as they come into shape after I wrap the track, but they still twist. The movable track is interesting because I rarely could put them together.

This is the rubber caterpillar in Tamiya's kit. At a glance, the mold is not bad. If you want to create the feeling of crinkling at the connection of each frame, it is easier to express with plastic parts, although it is not only Modelkasten. It's a trade-off with price, so if you don't mind, using the kit's track will be fine. Kits like Friulmodel only have relatively expensive parts sold separately.

The parts of the turret are simple, and there are not many parts—a pretty small turret.

The assembly is complete. According to the Tamiya instruction manual, loading the tank is a modeler's preferred stance. This kind of style is good. If I glue the parts I like to my taste, I can get some originality.

I also put some spare parts on my Modelkasten track as extra caterpillars.

When it comes to Soviet tanks, I thought round, cylindrical fuel tanks were standard, but there are also square ones. This time, it was interesting, so I built this type.

I added a bit of a three-dimensional mud stain—just the broad areas in front and back. There are many useful materials for model trains.

There were various confusing explanations in the Modelkasten connecting tracker kit, but I could wrap it nicely without any extra processing with this kit. Model Kasten's connecting movable tracks are accurate and reasonable. Luxurious parts. It's an old kit, but I think it looks much better just by changing the track.

They were painted in black. Even with an airbrush, if it is carefully painted, the footwear does not need to be retouched so much after the primary color is blown.

I painted the primary color of dark green. When I load many things, the part that blows the primary color becomes very narrow. The turret is small, and it blows out quickly.

Quite a lot of brushwork in black. It isn't easy to choose the tone of the color of the wood after that. This time, I thought it would be pretty bright.
(2023/10/09)

The T-34 medium tank is complete. The Soviet Army's T-34 is mostly a dark green single color with little camouflage paint. Only a few had dark green and red-brown camouflage.

According to Tamiya's instructions, this decal is tank number 18 from the 2nd Battalion, 181st Tank Brigade, 18th Tank Corps. One company is ten tanks, and one tank battalion is for two companies. That said, I think there were many irregularities.

German soldiers nicknamed The turret Mickey Mouse because it had two round hatches and, when opened, resembled Mickey Mouse ears from the front.

I painted mud stains, dirt, and dirt that felt dry, mainly on the lower part of the tank.

The kit had more tank loads than I had initially imagined, and the build and paint were interesting. I also had a feeling that Modelkasten tracks are more precise after all. The kit is old, but I think it finished pretty cool.
(2023/10/11)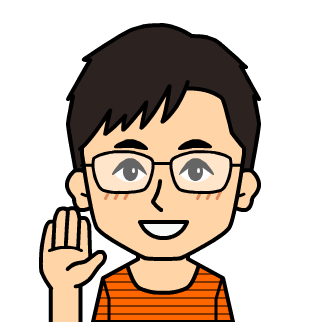 I am interested in models of tanks, airplanes, ships, military figures, I build them little by little when I feel like it. I am also interested in the history of war. My starting is Tamiya's Military Miniature series in elementary school.
From elementary school through university students repeatedly suspend and restart my modeling, it's about 25 years of this hobby's history.
From February 2007 I was quietly doing a site called "Miniature-Arcadia". It is being transferred to this blog with the same name from December 2016. My update pace is uneven, but please come to see me here occasionally.