I'll make a Nakajima Ki 27 Type-97 Hasegawa kit on a 1/48 scale. This kit has a replacement decal so that I can make a plane belonging to the 101st Training Flight Regiment.
I was eager to build it, but I started by painting the model's engine this time. I'm not too fond of painting immediately, but I tried it anyway.

The copper parts that stick around the engine, the oil cooler, or something? I didn't quite understand where to install it. I think this is probably fine. The upper and lower shapes are slightly different. I was painting it with a Vallejo brass color, but I repainted it because I thought the color of the copper ingot, which has a slightly red tone, would suit it better.
I think this kit is probably old. The parts don't fit well and there are burrs. I don't know the angles the cockpit panel and the back partition are held, so I'm temporarily assembling them. The parts don't fit well, but the number of parts itself is not so many, and the airplane is small, so I hope I don't have too much trouble.

I made a library card at the library and had lunch at a Tonkatsu specialty shop in a nearby shopping center. Japanese tonkatsu is a dish in which pork is coated with bread crumbs and fried and is very delicious.
(2022/06/27)

This kit doesn't have a decal for the instrument panel, so I have to draw it myself. Like the Polikarpov fighter I made before, the seats are very narrow and the cockpit panel is far from the seat, so I can hardly see it even if I draw it in detail.

I can't see much, but I added a seat belt.

Right, and left fuselage parts are being glued together across the cockpit. While fixing with a mini vise, the adhesive for plastic and instant adhesive are used together to make it sturdy.

Large parts were glued together and roughly assembled. The legs of the Type 97 fighter are fixed, so I think the basic painting will start after all the assembly is finished.
(2022/07/02)

The propeller and engine of the nose have been attached, so assembly is almost complete.

There were two types of canopies. The other one is a canopy with a partially uncleared rear. All the types used in this decal were like this canopy.

By the way, the shooting performance of the Type 97 fighter was quite good. I thought it was the barrel of a gun, a round bar sticking out of the canopy, but it is not a gun barrel. The barrel of a 7.7 mm machine gun is located below the center of the engine cowl in the gap between the engine parts. I was a little surprised.

I will start painting soon. The details of the plane's surface are quite delicate, so it's better not to spray too much paint.
(2022/07/07)

When I saw the box picture on the kit, I thought the basic color of the aircraft was light white and gray. The painting instruction this time said grayish-white green, so I am painting in this color.

I painted the primer black as usual, but this time I blew a grayish-green color thickly, so it may not mean much.

The decal in the kit of the Type 97 fighter this time is pretty good quality. I usually use Creos mark softeners or stronger softeners, but these decals feel soft and delicate. So I stuck it on the plane with Tamiya Mark Fit. I feel that Tamiya's Mark Fit has less softening power than Cleos' Softer. That's why Tamiya's is hard to decrease.
(2022/07/08)

The Type-97 fighter has been completed. It was a fighter of the Imperial Japanese Army, and it was very active during the China Incident, the Nomonhan Incident, and the beginning of the Pacific War. About 3,400 units were produced.

It became a suicide attack aircraft just before the end of the war. It was relatively easy to maneuver even for low-skilled pilots and carried a 250kg bomb. It is a sad feeling that a young pilot is carrying a small number of bombs on a plane without power.

This marking is for Kakogawa Airfield, 1942, an aircraft belonging to the 101 Training Regiment. It says Otsu type, the Otsu type was manufactured of water drop type canopy. I heard that Kou-type is an early production aircraft with a canopy of Fastback type.
The rivets and panel lines are molded in a very precise way, it was possible to make the best use of them.
When I pasted the yellow decal on the front of the main wing, it wrinkled, and even when I touched it up with a brush to recover it, it remained uneven. I'm afraid I can't help it. If I could have predicted that this wouldn't work in the first place, I would have painted it airbrushed from the beginning.
Although the surface of the aircraft was made neat, I used too much paint in various areas with the inking, so I couldn't wipe it off. I ran out of energy on the way.

There are not so many decals in this kit, so the pasting itself was done in a fairly short time. The seals are soft, so it's hard to deal with them getting squishy quickly. But if I stick it well, it fits the surface very well.
As for the gloss of the painted surface of the Type 97 fighter this time, I was able to do the airbrush painting as I liked. Come to think of it, it was my first time building an Imperial Army aircraft. It's pretty cool. If I have a chance, I would like to make other Army planes.
(2022/07/09)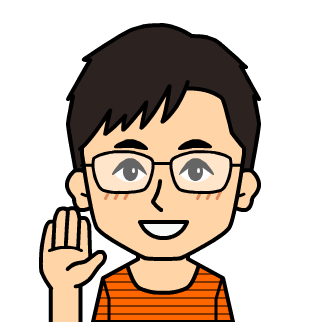 I am interested in models of tanks, airplanes, ships, military figures, I build them little by little when I feel like it. I am also interested in the history of war. My starting is Tamiya's Military Miniature series in elementary school.
From elementary school through university students repeatedly suspend and restart my modeling, it's about 25 years of this hobby's history.
From February 2007 I was quietly doing a site called "Miniature-Arcadia". It is being transferred to this blog with the same name from December 2016. My update pace is uneven, but please come to see me here occasionally.