I read a book about the Imperial Navy's development of a prototype jet fighter called "Shusui Issen," written by Yoji Watanabe, and I wanted to make one someday. The Japanese word "Issen" means a flash of lightning.
This fine mold kit comes with precision seatbelts from the Nano Aviation series.
The cockpit is very small. The jet engine was a mixture of liquid A and B, mixing liquid mainly consisting of a hydrogen peroxide aqueous solution and liquid mainly of hydrazine hydrate and methanol. It's like riding on a tank of big dangerous goods. The test pilot's trouble is inferred.
The instrument panel is simple.
I have used this series of seat belts several times before. It is delicate and easy to adjust and very good.
(2019/08/15)
Installed the main wing.
I attached a sled for landing.
Masking the canopy.
I replaced the Pitot tube with a brass pipe I made myself.
(2019/08/18)
As it is a prototype model, I mainly use Creos Mr.Color #58 yellowish-orange. It looks strange without a horizontal tail.
I attached decals so that they will be completed soon.
(2019/08/21)
This prototype jet fighter, named Shusui, was designed based on jet fighters such as the Messerschmitt Me163, provided by Germany. It is a design drawing that was secretly brought to Japan by a submarine, and a part of it was sunk and lost in the middle. Instead, it may be correct to say that you just received a few schematic diagrams and worked hard until Japan managed to fly them.
In a way, it's like reverse engineering, as Germany has proven it can be a practical use.
The assembly manual of Finemolds has four pages of detailed explanation of the machine in small letters, which is very helpful.
The flight and development of the prototype plane continued until July 1945 despite the deaths in the accident. At that time, there might have been a premonition of the war's end, but even though we knew it would end on August 15, engineers who were developing at that time would not know the future. I wanted to see Shusui in action.
Marking is a test-ride aircraft of Captain Toyohiko Inuzuka during the first flight of a test model Syusui. A test flight was conducted at Oppama Airport on July 7, 1945. The test flight went up to an altitude of 500 m, but the engine stopped, and the gliding flight attempted to land, but the crash landed and was destroyed. Captain Inuzuka, unconscious and in critical condition with a basal fracture, died that night. After that, the war ended without the second test flight.
The fuselage was made of aluminum alloy, and the main wing was made of wood.
The wheels cannot be stored, so they drop them after takeoff. They will only land with a hydraulic sleigh and a tail wheel when landing.
I thought it would be like a toy if I finished it with yellow gloss. I put a little gradation on the dark base in the process I always do. I spray semi-glossy clear as decal protection.
It was a small airplane with a few parts, so it was not so difficult. The engineers worked hard to fly the jet fighter with just a few German blueprints. It was a page on the development of new weapons just before the end of the war.
(2019/08/23)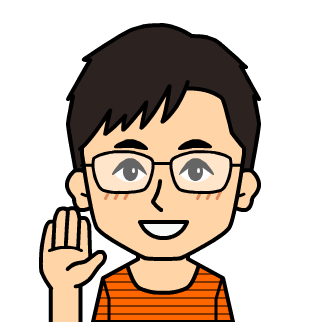 I am interested in models of tanks, airplanes, ships, military figures, I build them little by little when I feel like it. I am also interested in the history of war. My starting is Tamiya's Military Miniature series in elementary school.
From elementary school through university students repeatedly suspend and restart my modeling, it's about 25 years of this hobby's history.
From February 2007 I was quietly doing a site called "Miniature-Arcadia". It is being transferred to this blog with the same name from December 2016. My update pace is uneven, but please come to see me here occasionally.