As I sometimes introduce on this blog, I was in trouble because my cat got entangled in the legs of the chair, so I bought a convenient item. Sanwa Supply labels it as an obstacle prevention caster cover, but I can't help thinking that this is only for cat owners. My cat, Chai-Kun, initially thought something unfamiliar was attached to the chair, so he was on guard. He did not come close on the first day of use. Is there a standard theory among cat owners that goods purchased for cats are not used at all? I thought so, but it was helpful from the second day.

I am happy that my cat is taken with me because I stay at home for a long time, but I am tired because I pay attention every time I move the chair. It has been like this for about two years, but I think it will be helpful when believe it is released. Even if I'm careful, I may suddenly move the chair on urgent business, so if I step on the cat's belly or tail with a caster, I will be blamed for the rest of his life. I mean, it's terrible to have a big accident.

Just put five rings on the chair's caster so we can make our own. If I cut the PVC pipe used for water pipes into round slices, I think it can be substituted. However, instead of standing up vertically from the ground contact surface with the floor, there is a slight curve preventing it from getting entangled. It looks very clunky, but it seems better than PVC pipe. Ah, but even if we use PVC pipe, it may look the same if we paint it properly.
However, the price seems abnormally high compared to the product's appearance. There is no word about preventing cats from getting involved in the product, but it looks abhorrent that they are taking advantage of the psychology of cat owners who are about to buy it. I think it was about 2,000 yen. But it was more expensive. The production cost will increase if the production lot is not so big. I think they will sell very well if they sell not only in Japan but worldwide. It works because it is a wooden floor, so I think it is impossible to do it with a carpet.

In recent months, I've switched from a Purina One neuter turkey flavor to a salmon flavor. He usually eats without any problem, even if it changes suddenly. It may be better than before. Like Royal Canin and Purina One, which I had fed back, the price is getting higher and higher. This trend won't stop.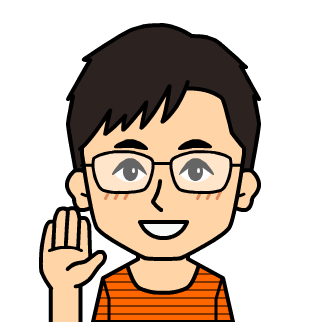 I am interested in models of tanks, airplanes, ships, military figures, I build them little by little when I feel like it. I am also interested in the history of war. My starting is Tamiya's Military Miniature series in elementary school.
From elementary school through university students repeatedly suspend and restart my modeling, it's about 25 years of this hobby's history.
From February 2007 I was quietly doing a site called "Miniature-Arcadia". It is being transferred to this blog with the same name from December 2016. My update pace is uneven, but please come to see me here occasionally.