The body is grown up completely. It's a Munchkin male, Chai. He's messing with the folded laundry. He's playing with my pajamas or sneaking into my pants. When I fold the laundry, the cat gets in the way every time, which is the everyday life of a cat keeper. I don't know if it's a cat hair-changing period, but the hair falls out abnormally at this time of the year, so my laundry is full of hair.

Speaking of vaccines, it's not about Pfizer or models but about cats. The other day, a veterinarian gave him a 3-type combination vaccine. He was injected into his left thigh. Chai didn't make much noise, but he was a little down. It's hard to go to a veterinarian because we need to make a reservation.

Chai's weight became 4 kg. I thought 3.6 k was the best weight, so he put on a little weight. But I think the bone structure has become more muscular than a year ago. But cats don't grow for many years after they are born. The veterinarian told me not to exceed 4kg. Now I'm giving pet food of Royal Canin or Purina One for neutering cats. The other day, I saw in some magazines that Pulina One was the best-rated food in the market, which makes me happy as an owner. But this might be stealth marketing from a magazine. Well, it doesn't seem to be a problem for health at the moment.

The thick hair between the pads of the legs is a sign of house cat overprotection.

When working on my plastic model, Chai usually comes in the way or takes a nap in a nearby box. He always follows my wife or me around, so I'm worried that he will have a separation anxiety disorder if we have a little more sticky relationship. So far, I think I'm keeping a sense of distance. Cats are not allowed in the bedroom at night while sleeping. Sometimes I don't know if he's hungry or lonely early in the morning, but Chai meows.

In making plastic models, there are many dangerous things for cats, such as delicate parts and sharp tools, so when I cannot pay attention to cats, I keep Chai out of the room where the model is made. In the past, essential parts were broken. It's all right if he breaks the model, but it's hazardous for him to swallow it by mistake or get medicine on his body. However, if I look at the behavior of the cat, it doesn't seem to do such a reckless thing. I don't think Chai eats anything dangerous. It might be swallowed when he is excited about playing with the object, so it is essential to be careful.

Please don't just sleep next to my computer keyboard; roll and press the escape button. Even though I think he is in a lazy pose, I let him sleep where he likes because the fact that he sleeps, showing his belly, proves that he recognizes the house as a place to relax. In other words, when a cat sleeps on a desk, a small object is used to guard just the corner of the escape button.

In this case, Chai doesn't get up much, even if I touch his face, chest, or stomach. Is it challenging to live in the wild here? I mean, it's 100% impossible.

It's a chair with casters. I've been using it for about 20 years. It's pretty expensive, and I like it, so I don't want to give it up so easily. Chai sometimes sleeps in a place like this without noticing, so it is hazardous that a chair may run over him. I wrote above that he wouldn't do anything dangerous in common sense, but that's not true.
(2021/06/28)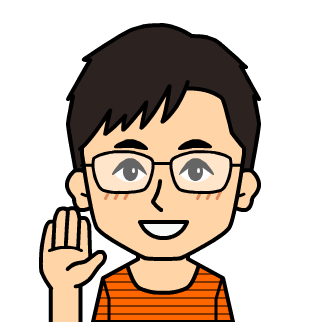 I am interested in models of tanks, airplanes, ships, military figures, I build them little by little when I feel like it. I am also interested in the history of war. My starting is Tamiya's Military Miniature series in elementary school.
From elementary school through university students repeatedly suspend and restart my modeling, it's about 25 years of this hobby's history.
From February 2007 I was quietly doing a site called "Miniature-Arcadia". It is being transferred to this blog with the same name from December 2016. My update pace is uneven, but please come to see me here occasionally.