This time, I will make the M3A1 Scout car of Hobby Boss. I think this car had only a lot of old kits. Tamiya is now released as a completely new mold. I have some leftover Miniart jeep crew figures I made before, so this Scout car is an excellent opportunity.
Hobby boss kits are mainly like that; the fragile parts are cushioned. I think this kind of consideration is fantastic.
Quite a lot of parts are used for the engine. I don't want to show this area in particular, so I do moderate preparation. One of the reasons why kits with many parts have such high internal reproducibility.

(2020/09/12)
If you look closely, all four tires of this scout car show slight deformation by weight. In this picture, it's on the top. That's great. I'm impressed.
There are six back seats; I'm assembling the seats.
I am assembling the side part of the rear of the car. I wonder if it's about time I broke down if I don't assemble it.
This is a highly complex combination of armor plates. The fit of the parts is perfect so far. It's easier to adjust if I glue it all at once. I am watching the situation with a temporary assemble.
I wonder if I can finish assembling around here. In the case of open-top cars, is it better to paint the inside sometime?
(2020/09/13)
I masked the windshield. Both front and inside. I will make the headlights a little later.
After that, the assembly is almost complete if I attach three machine guns to the car body.
In the end, I finished all the work before I started painting. I just put the baggage in a vacant place and lightly blew the surfacer.
I put too many wooden boxes and cloth bags at the front. In this case, the cooling of the engine will be badly affected.
It's probably hard to paint on the inside…
(2020/09/15)
I made the base in black and white again to create a contrast.
I just blew olive drab. I managed to paint the inside of the open-top car. In the worst case, I can paint it with a brush.
I put decals on it and painted the equipment and small parts in my favorite color.
The tires are painted with a brush. I think it's almost finished.
I put a decal on the panel of the driver's seat. I worked it with tweezers. It's pretty hard, so the making order should have been reconsidered.
(2020/09/17)
The M3A1 Scout Car has been completed. The M3A1 Scout Car is armored to a thickness of up to 13 mm, with a crew of up to eight and a 110-horsepower engine. The maximum speed on the road is 80 km/h.
More than 20,000 cars were produced by 1944. In addition to the U.S. Army, it is provided in large quantities to the British, Free French, and Soviet forces. I thought the shape was similar to M2 and M3 half-tracks, this car's original model. The U.S. military switched to other reconnaissance armored vehicles, such as Greyhounds and M3 half-trucks.
The decal attached to this kit, the colorful nationality mark, is mysterious. It is the marking of the box picture. The U.S. Army Air Forces used blue circles with white stars and a little red color inside, but this is the opposite. It is a white star marked with a small blue circle on a red circle. There is a theory that it was used for operational exercises by the second armored division before the war started, but I don't know the truth at all. But this is the M2A1 tank marking in Aberdeen. Why did Hobby choose such a rare nationality mark? The other marking is the usual white circle and white star for a British Army vehicle, so I chose it safely and made it a U.S. military vehicle in my brain.
Moreover, the box picture looks like British soldiers are on board this marked vehicle. I'm curious if this fits historical evidence. This is a mark that is rarely seen in the British Army. During the war, British soldiers would often get on American cars, I suppose.
The stripes on the headlights look like horizontal stripes on the Hobby Boss insets, but it's probably more realistic to stick them in vertical stripes.
I loaded equipment such as sleeping bags, miscellaneous bags, tent sheets, canvas sheets, extra jelly cans, and cloth buckets.
What is this luggage in the back, a machine gun rack or something?
If you don't look into it, you can't see the instrument on the driver's compartment panel.
I think I did too much weathering this time.
This is a Miniart jeep figure I made before. It's driving and sitting poses so that they will fit any truck.
I like the part of the windshield where the steel armor is opened in front, and there is only glass.
When I place the figure on the driver's seat or the side seat later, I have to think about the order of work well.
This time, I was going to put all the painted figures in the Scout Car later, but as I expected, I could not put them in well, so I put them in after removing some back seats.
It has one Browning M2 Heavy machine gun and two water-cooled Browning M1917A1 machine guns.
I think that even if the figure and driver's compartment are built-in without painting, it probably won't be able to paint well, so it would be a good idea to paint a scouting car as a temporary assembly and bring it to completion while doing masking work. Open-top cars are complex because there are many things to think about.
It can't be helped now, but a Hobby Boss manufacturer doesn't seem to do much research on actual cars, I suppose; sorry! So we can't trust the markings. But we have many exciting kits, so Hobby Boss is a valuable manufacturer.
The assembly and painting of this kit were fascinating. It looks pretty strong with three machine guns. I would like to make a U.S. half-track next time if I have time.
(2020/09/19)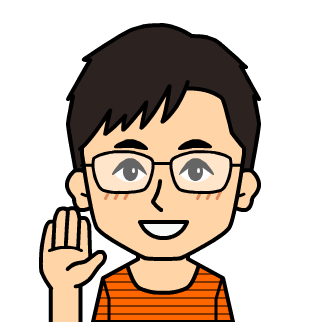 I am interested in models of tanks, airplanes, ships, military figures, I build them little by little when I feel like it. I am also interested in the history of war. My starting is Tamiya's Military Miniature series in elementary school.
From elementary school through university students repeatedly suspend and restart my modeling, it's about 25 years of this hobby's history.
From February 2007 I was quietly doing a site called "Miniature-Arcadia". It is being transferred to this blog with the same name from December 2016. My update pace is uneven, but please come to see me here occasionally.