I bought this pin-up girl figure because I thought a rare item was released from a military figure maker. Maybe it was about 5 years ago. In addition, I have a memory that I bought a jeep on the package because I had too much momentum. Jeep, where did I keep it? I looked for it a little, but there isn't.
I wonder if I was deceived by the box painting… But the fact that they are releasing these figures means that MasterBox has confidence as a manufacturer that is good at figures. I can't complain about it because it contains 6 figures. Overall, they look older than the woman in the box art. Will I be able to manage them with makeup?
There is a mold woman who is not so bad.
The configuration of one figure parts.
It has a flag decal. I need to make a national flag and hold it to let a woman wear the American flag.
(2020/08/14)
The hair is divided into parts to wrap around the head. I think I need to correct the adhesive marks with putty.
A woman is holding a baton, but there is no part like that. Instead, this is obviously a baseball bat, right? It looks strange, so I changed the pose of one of them and put her hand on her waist.
After spraying a white surfacer, the impression of the figure changes a little. It looks a little better right after the assembly. But I don't know the outline of these white parts.
Before painting, use a fine sponge file to care for their skin. It's a process that I don't do at all with military figure guys.
I think I'll brush their clothes with enamel paint after airbrushing them with a flesh-colored lacquer. Since everyone's skin is exposed a lot, I think it's easier to apply fresh first.
(2020/08/16)
As for the making of female figures, I was totally a beginner and didn't know how to paint the skin color. I chose Mr. Color #51 Fresh (light brown), #112 Character Fresh, and #318 Radome from my stock colors. In the end, I mixed fresh and character fresh and sprayed it with an airbrush. Maybe I need to make some adjustments later with a brush.
Hmm … I tried to paint them… but I'm not sure if it's a viewer warning. I've been dreaming. I'm overwhelmed by the severity of reality.
One of them wears a reddish-purple, a so-called maroon costume, so I mixed red and blue because I don't have the maroon color at hand. Strangely, it turned brown… probably because the pigments are not pure red and blue. I have Mr. Color #100 Maroon, but I wanted to avoid the Mr. Color brush painting. I can't help but brush it with a retarder.
As I paint clothes, the area of clothes gets bigger. Later I would like to paint their skin color to make it more exposed.
The light fresh color of Vallejo was quite white compared to the lacquer paint sprayed with the undercoat, so it felt strange at first. While I was painting it, I thought it would be better for white women, so I brushed it. I think we can apply it to our personal preferences. If you prefer a light brown, that would be fine.
(2020/08/18)

Their legs are so thin that I can't put wires and fixed it to a base, as usual, I applied it without fixing it to the handle. After all, it is very difficult to paint. Especially when it comes to detailed areas.

I tried to paint it by using clips, but it is not easy to paint. There is no stability.

It was in the middle of the painting, but I fixed it to the stand. It has a piano wire of 0.3 mm. I haven't finished yet, but their skin is whitening and it might be good.

Women wearing hot pants designed the American flag are the most difficult to paint. The red stripes are painted after masking. I think I have no choice but to draw the star marks by freehand.

I was worried about the thin legs of a female figure, but it's easier to paint if it's fixed to some kind of stand. Well, I think it's the most fun part when I do the detailed painting around here.
(2020/08/20)

Pin-up Girls are completed. It is said that there are six women with a model body and they wear gorgeous and sexy costumes and pose to a photoshoot.

Now that they look a little older, I don't know how to rejuvenate the overall atmosphere… Yeah! I wanted to make their skin smooth, so I made it clear and shiny. Mainly the whole skin may look like a toy, but women with beautiful skin feel good and are a little shiny.

It's nice that it's colorful, but to be honest, it's a bit troublesome to paint various colors of costumes.

It came with a flag decal, or rather a sticker, so I made it look like a brass pole and gave it to a girl.

Is the gloss a little too much? I thought 80% gloss would be just right, so I repainted it on the way. No matter how many times I try again, I don't make much progress, but I can't feel it until I actually work on it.

As they are Westerners, I thought blue and green eyes would be good for 3 people each.

When I put them together, maybe because the arms and legs are thin, their heads look bigger. It may be because there are women whose hairstyle looks voluminous like perm or wave.

It's an interesting costume.
In the box painting, everyone's faces were smiling, so I thought it would make them laugh. I thought I paid attention to the shape of their mouth, but honestly, it's difficult.
If I feel that the impact on the face is not enough, I think it is the eyeliner above the eyes. I thought so, so I drew two black thin lines. In the middle, I thought the navy would be better, so I chose blue eyeliner for the remaining 4 figures. I can't draw any more this time. Next time, I will practice with a different female figure.
Maybe during WWII or soon after? The fact that there are only six white women seems to be something to complain about these days. So, I wanted to emphasize that they are white, so I decided to paint with a fairly whitish skin color.
I had a lot of trouble, but it was fun. I'll make a female soldier figure again, something made of resin if I have a chance.
(2020/08/21)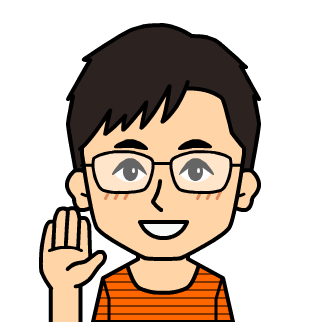 I am interested in models of tanks, airplanes, ships, military figures, I build them little by little when I feel like it. I am also interested in the history of war. My starting is Tamiya's Military Miniature series in elementary school.
From elementary school through university students repeatedly suspend and restart my modeling, it's about 25 years of this hobby's history.
From February 2007 I was quietly doing a site called "Miniature-Arcadia". It is being transferred to this blog with the same name from December 2016. My update pace is uneven, but please come to see me here occasionally.