I was very surprised and happy when Tamiya released the new U.S. tank crew kit. However, while I was making various other kits, I forgot to pile them up, so I thought I would try to make it this time. This kit has 6 tank crew, amazing.
All the parts fit very well.
The body is hollow and many of them are stuck together.
Is the wrinkle of clothes also natural? Unlike resin figures, the processing of the parting line is troublesome, but it seems to be very good.
When I look at the package again, I see that there is only two tank crew in a normal posture that can be put on a tank. I think other soldiers can be put on the turret with a little modification. But it comes with a lot of extras such as an ammunition case, so I will try to assemble it normally this time. If I need it again, I can buy it and put my favorite figure on it. It is wonderful that I can buy Tamiya kits cheaply and quickly in Japan.
(2021/04/08)
I don't know what kind of scene it will fit, but the shape seems very good.
Come to think of it, I did some foolish remodeling that didn't suit my skill, but I haven't done it recently. Maybe it's because I don't make a scene model, or there are many situations and poses that have been released recently.
I heard that Tamiya figures are used 3D scanning in their modeling since around this time. I think wrinkles on clothes and facial expressions are realistic. It's much easier to paint the face than the other plastic figures.
It's quite hard to assemble six.
I sprayed a surfacer because it would probably fix the paint better. This figure is all plastic, though.
Well, I painted the figure uniforms. This time, I used a Vallejo model color dark yellow. I wonder if it was because the stirring was not enough and the green was emphasized too much. The soldier in the overall left a little gloss, so perhaps it was not stirring enough. The Vallejo model color is a very thick paint that is difficult to stir. There are 2 or 3 5mm stainless balls inside, but it doesn't mix well. If it's a 5mm ball, it might take a long time to mix well because it's not heavy enough, a bigger metal ball might be better. I think it can fit up to 8mm.
So, in the end, I mentioned in a couple of previous articles that I could put a few metal balls in a bottle and use a lacquer mixer for nail art to mix them more reliably. It's a little noisy.
It is a decal of insignia and a spare ammunition box. Especially the decal is useful.
I noticed that I forgot to put on their goggles.
(2021/04/10)
Tamiya's tank crew set is completed. There were 6 crew and it was quite worthwhile to make. There are soldiers in tankers jackets and HBT working clothes, and this kit has many variations.
By the way, the tanker helmet which I often see in the U.S. tank crew mainly has a function to prevent injury in a narrow tank, and it doesn't have a bulletproof function.
These figures are easy to combine with tanks. The map is not glued, just between the fingers.
I think dark yellow is a little greenish. It might be unnatural if it's not a little more beige, but is this OK this time? Because the color of the 5 uniforms is unified.
It seems that the wrinkles of the clothes are more natural because it is based on the 3D scan.
I thought the eyes of the figure were drawn like Westerners. It's hard to draw eyes.
Rather than combining it with a Stuart light tank, I think it would look better with a bigger body such as a Sherman tank. This Stuart tank is also on the European front after the invasion of Normandy, so I think this kit will match the timing.

It was an interesting kit with a tank crew in various poses. I wanted more parts just for the upper body. Even with the injection kit, the face mold is fine so it is easy to paint.
(2021/04/13)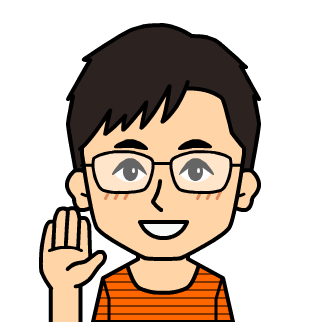 I am interested in models of tanks, airplanes, ships, military figures, I build them little by little when I feel like it. I am also interested in the history of war. My starting is Tamiya's Military Miniature series in elementary school.
From elementary school through university students repeatedly suspend and restart my modeling, it's about 25 years of this hobby's history.
Born in February 1970, I live in Tokyo. From February 2007 I was quietly doing a site called "Miniature-Arcadia". It is being transferred to this blog with the same name from December 2016. My update pace is uneven, but please come to see me here occasionally.