Miniart jeep crew and MP figure set. It has been stocked since about ten years ago. I decided to make this figure set because the timing was right when I made the jeep.
It is the usual layout of the Miniart and a piece of paper with a part number.
There are many burrs.
Are these MP heads? It may be molded on the face and takes on stern expressions.
I don't think building as MP is necessary, so I cut off the armband.
I put a figure on the jeep I was assembling halfway. I made a mistake in cutting out the neck of the resin head and made a big gap. I put an instant adhesive and light-curing putty on it and painted a surfacer, and his neck looks strange. Can I fix this?
(2020/08/31)

I cut out five heads in this kit. Not bad for injection. However, even if I use a resin head this time and have some leftovers, looking at the structure of these parts, I think it is challenging to match it with other figures because this head has no neck. I think it's easier to use another head.

Since the Jeep driver was already here, I thought this driver was useless, but I had a Hobby Boss Scout Car, so I decided to try to make this. After fitting it roughly, I had to open his arm with the handle to the outside a little, so I purposely made a gap and poured instant glue into fixing it instead of putty.

When I looked closely at the helmet of this US soldier kit of Miniart, there was no mold for the chin strap, so I glued the bands of masking tape together. So there are no chin straps on everyone's neck. Everyone is in a relaxed pose, so it's not strange.

After a little more work, I fixed it to the handle for painting.

There are some differences between the colors of the US infantry uniforms, the colors of the mini art paint instructions, and the colors of the box art. The jacket is designated as olive drab, but it is dark yellow or slightly buff in the picture. I think dark yellow jumpers are OK, but what should I do with a regular jacket?

After all, drawing from the fresh color of the face is easier. If I put off drawing figure faces, I feel like I'm putting off the burden.
(2020/09/02)
The US Jeep crew figures are completed. Two of the five are MPs and military police, but I scraped out the mold on the armband and made them regular soldiers.
The two figures standing can hardly see the division marks, but they are probably the US 4th Infantry Division. It seems this division is also taking part in the Invasion of Normandy. In the box, is the MP of the 4th Infantry Division talking with the soldier in the 29th Infantry Division Jeep? I forgot to sharpen the mold of the square unit mark, so I painted the mark of the 4th Infantry Division even though it is small and detailed.
One of the infantry had an M1 Garland rifle on his shoulder.
Two soldiers are sitting in their seats. I'm considering using them for a scout car that I started to build recently. I don't know if it fits the scout car well because I haven't adjusted it. This sort of thing doesn't usually fit.
He has an M1928A1 Thompson submachine gun in his hand.
This soldier is in a pose with his elbows on the windshield frame. It fits the Willis Jeep I made the other day.
The second figure from the left has droopy eyes; I made a mistake. I regret the choice of resin head for the second figure from the right. It would have been better no smiled face.
It was an excellent opportunity for me to start making a stock of figures without making related vehicles. The Hobby Boss Scout Car I started building is a little advanced.
I think the eye level was not so good, and it was better not to smile.
I drew it additionally. After I finished making it, I realized I had forgotten to draw the chin strap of an infantry helmet. I couldn't correct his facial expressions anymore, so I finished it.
As for painting the uniforms of US infantry, there are various instructions for painting the kits in the past. My perception is that the trousers are mostly olive drab or brown, the jackets are mostly dark yellow or olive drab or dark green, and the tanker's jackets are mostly dark yellow. In my case, I am often influenced by box painting so I would choose dark yellow for their jackets. I was worried. The choice of colors for military figure uniforms is an exciting part of modeling.
(2020/09/04)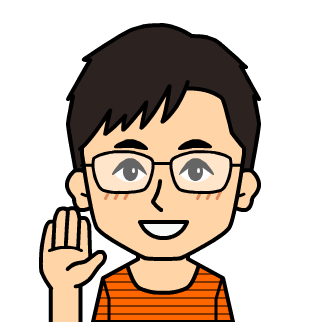 I am interested in models of tanks, airplanes, ships, military figures, I build them little by little when I feel like it. I am also interested in the history of war. My starting is Tamiya's Military Miniature series in elementary school.
From elementary school through university students repeatedly suspend and restart my modeling, it's about 25 years of this hobby's history.
From February 2007 I was quietly doing a site called "Miniature-Arcadia". It is being transferred to this blog with the same name from December 2016. My update pace is uneven, but please come to see me here occasionally.