I will try to make a German half-track, Sd. Kfz. 251/9, Kanonenwagen. The 251 series half-track has produced quite a few variants, and this Kanonenwagen is a type with a short barrel 75 mm gun.
I started by gluing the left and right parts of the chassis to the bottom.
The half-track itself is quite small. The parts have a sense of density.
Maybe it's just my imagination, but I felt that the belt caterpillar was shorter than the AFV Club 251 half-track I made last time. Is the rubber shrinking little by little due to deterioration? But if I stretch it a little, it seems to be usable enough.
After a long time, I bought plastic model kits with Lucky Model from Hong Kong. I bought AFV Club jets and some kits that are hard to get domestically. This is not a shop with a large stock. We can have a lot to back-order. At one time, the inventory system and the distribution system were strange, and some customers thought it was unpopular, but now I think it has improved a lot. At least, I think the order completion and the number of stocks on the Internet are linked. It was the most basic of basics, but there was a time it wasn't done, and it seemed confused. At that time, many customers were furious on the bulletin board. I also want to be angry. They have a lot of flash sales, but I don't want to add more stocks. It looks like my wife is going to block me…
(2020/10/2)
The mold is good enough even for belt-type tracks, but this time I decided to use the connecting type tracks sold separately by Hobby Boss. I think I can loosen the tracks easily. I wonder if these tracks are classified as the early type. The kit I'm making this time is described in the later model, as the box package of Canonenwagen, but I'll proceed without worrying about details. In that sense, the belt-type tracks seem to be the early type.
I have started to assemble the Hobby Boss half-track 251 tracks. I can't do this… It's hard to assemble… The first four, I want to run away to a belt type… What should I do, even if I use this… I still have two boxes left.
Is this part of the hobby boss inaccurate, or is the 251 connected caterpillar originally hard to assemble? Maybe both. Two pieces of wood are used to make a gap in the center, and the cog-like point on the back is inserted to make it easier to fix the parts. The square part like the rubber pad facing the outside is hard to fit as the mold is bad, but I added a little more adhesive and forced it in. It is troublesome but it will be easier to assemble after I removed the protruding parts one by one.
First of all, I have finished assembling the same length as the belt caterpillar.

As I thought…, the track and the gear of the driving wheel did not match. Using the hobby boss method I named, I decided to cut off the teeth of the driving wheels and roll them.
I finished winding one side safely. The rugged impression is cool.
(2020/10/04)
I had a lot of trouble, but I finished putting on the connecting tracks on both sides. I think this is the right direction of the tracks.
The gear of the drive wheel that was cut off was too small to be bonded again, so I tried to reproduce it by cutting the plastic rod into small pieces. There should be no problem if I paint it black. It will make me feel a little better.
The interior of the half-track isn't very comfortable, as it's loaded with 75 mm artillery, which takes up space for ammunition cases.
The Sk. Kfz. 251 Halftrack, the hardest part is gluing the whole shape.
I made a big mistake in assembling. Regarding 251, this AFV has a complicated surface structure, so I have a strong feeling that I am not good at assembling it, so I was thinking of putting off the adhesion of the upper and lower parts of the car body as much as possible. That's why I first glued long, thin pieces to the chassis, like the toolbox and fender just above the track. So, the top of this part has to be close to the top of the car body, but there is a big gap. I quickly poured glue and softened it, took the parts off, glued the chassis to the top of the car, and then glued the toolbox back together. It means that it is better to assemble complicated vehicles according to the assembly instruction.
There is a huge gap…
(2020/10/06)

Suddenly, there were a lot of assembly parts, so I thought it would be a bit of a hassle, and decided to start with the parts that looked interesting, which led to the aforementioned mistake.

I tried to fix as much as possible with light-curing putty. Maybe there's a better way to build it. Research is needed. Three more AFV club half-track kits are stocked.

As I bought it right after it was released, a resin figure of a German soldier cleaning a barrel and a metal barrel were included as special parts. At first glance, the figure seems big.

It took a lot of time to install the shield around the gun barrel. Even if it's short, the metal barrel is good. I felt happy when the Bronco Sturmgeschütz III type E and Tamiya Panzerkampfwagen III type N had a metal barrel.
(2020/10/07)
Without paint, I just worked hard to assemble it. It would be easier to paint the turret separately.
This is what it looks like when it's temporarily assembled. The side armor plate is warped, so it doesn't fit right now, but there should be no problem.
I wonder if it was necessary to paint it separately. When I was making a scout car a little while ago, I started painting it after forcibly assembling it, there were some difficult parts to paint, so I tried to separate them.
I wonder if Mr. Color's dark yellow is so dark? It was the first time since the antiaircraft tank was built at the end of last year, so I forgot the color. It's a typical German camouflage in three colors, so I first airbrushed it with dark yellow.
(2020/10/09)
I can hardly see the underside of the AFV as long as I decorate it, so I always paint it roughly. I try to use an airbrush.
The inside of the AFV is painted. When I painted shells and fire extinguishers, I feel like it is getting better. Even after the assembly, the upper side of this half-track was quite open, so it wasn't so difficult to paint.

The decal of this kit did not fade, but it was quite dry, and if I had left it for longer, I think it would have broken up into pieces if I soaked it in water. It's a quite thin decal sheet.
(2020/10/10)

The Sd. Kfz. 251/9 Ausf.D Kanonenwagen has been completed. There are A to D types in the order of production in Sd. Kfz and the D type which is the base this time is the final production type which began to be produced in 1943. Each part is simplified and features a welded flat plate structure. Productivity is improving. I tried making it this time, but the productivity of the plastic model didn't improve much. It was much easier to assemble than the old Zvezda 251. Come to think of it, I remember that I had trouble with caterpillar tracks and finally threw them out.
In 1942, Panzerkampfwagen IV's onboard artillery was changed from a 7.5 cm short-barrel KwK37 tank gun to a long-barrel one. A large quantity of 24 calibers 7.5 cm artillery remained and a half-track mounted with it was called Sd. Kfz. 251/9.
Since 1944, D-type base half-tracks have been called (stump) because they are short guns. Nicknamed "Stummel" ("stump").
The marking is the Wehrmacht 20th Armoured Division, Eastern Front in the summer of 1944. The division mark is imitating the breakthrough enemy lines. It was probably in charge of defense around Romania when the Soviets launched a major offensive in the summer of 1944 "Operation Bagration".
I used thin piano wire for the antenna. I often touch it during painting, so I'm glad that I used metal wire because there is a high possibility that it will be broken.
Is it effective to change the belt to the connection type? I think I can make it the second time more smoothly. I don't think I'll do it for a while.
If you like connected track, you need to find other parts that are sold separately. It may be an old kit now. I had a tough time here and there. In general, I don't think it's a very difficult kit.
I decorated it with the German infantry I made the other day. Come to think of it, this was a reconnaissance unit of Waffen-SS. Well, it's a joint operation.
(2020/10/11)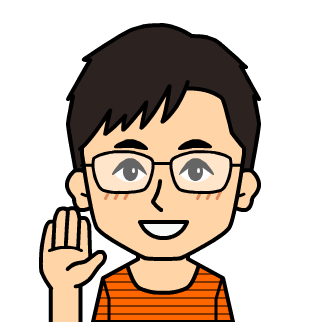 I am interested in models of tanks, airplanes, ships, military figures, I build them little by little when I feel like it. I am also interested in the history of war. My starting is Tamiya's Military Miniature series in elementary school.
From elementary school through university students repeatedly suspend and restart my modeling, it's about 25 years of this hobby's history.
Born in February 1970, I live in Tokyo. From February 2007 I was quietly doing a site called "Miniature-Arcadia". It is being transferred to this blog with the same name from December 2016. My update pace is uneven, but please come to see me here occasionally.