I would like to make Dragon Gen2 series figures, the German 9th SS armored division, Hohenstaufen division kit. This series has a lot of parts and it is hard, but I like it because it comes with so many accessories that I can't use them all and I can use it for other kits. I can't make enough to use it all, though.
I am making the first one for now. It's a camouflage smock, so it's quite different from the mold of a normal uniform.
Dragon's Gen2 series figures have separate parts such as wrists and ankles, so the number of parts per figure is quite large. I feel the finish is good because the parts are divided.
The boots are also very good.
I arranged 4 heads of Gen 2 figures. In this kit, the face and the back of the head are separate parts, so you have to glue them together. I think the mold of the face has improved a lot compared to the early figures of Dragon. This time I'm thinking of replacing it with the resin heads I have, but I think I can use this mold for other kits, so I'll keep it.
The assembly of all 4 will be completed soon. The upper body and collar parts of the uniform are separated, and, amazingly, they can be reproduced three-dimensionally with an injection kit without any additional processing.
(2020/09/27)
First I sprayed Tamiya flat fresh on the face and hands.
There are 4 German soldiers in total, so I will paint 2 of them on Beige Brown base camouflage pattern smock and the other 2 on dark green camouflage smock.
I used buff with camouflage paint, it will stand out too much. Khaki might have been better.
Each Panzerfaust has 6 small decals. The Dragon kit is amazing, too detailed! There are also several types of anti-tank weapons called Panzerfaust 30 Klein. The range is 30 m, the armored penetration is 140 mm, and the firepower is weaker than other models.
This kit includes photo-etched parts of rifle slings.
(2020/09/29)
Four Waffen-SS infantry soldiers have been completed. The Waffen-SS of these four men has a hierarchy: a lieutenant with a pair of binoculars and a short machine gun, a corporal giving a signal, and the other two are privates. The rank badge of camouflage smock is a little different from a normal epaulet.
This division is said to be a reconnaissance unit of the German Waffen-SS against the Allied occupation of the bridge in the movie "A Bridge Too Far".
Well, I guess some of them have too thick eyeliner and become women. Well, let's close our eyes here and go next.
The 9th SS Armoured Division of the German Waffen-SS was established in February 1943. The division's name, Hohenstaufen, dates from the Hohenstaufen dynasty, during the reign of the Holy Roman Emperor Frederick II. The division was deployed in Western Europe, the Eastern Front, and again in France, and fought through the Battle of Bulge to the point where its forces were at the brink of collapse. It is a very dense 2 years.
The armored SS mark on the collar is cool.
The helmet also reproduces the camouflage cover so it looks like SS.
The soldier who is looking forward with his head down, I think his eyes were too low. If it was an upward slope, it would be just right.
Wow, that's cool. Wearing a camouflage smock, these kinds of German army figures feel like around the end of WWII. If I put a figure like this next to the half-track, it might look quite dramatic.
After watching the first presidential debate, Trump, Biden, and the MC didn't get it under control. It was lousy. It was bizarre that Biden never looked at Trump. He had too many camera eyes, it's not speech but discussion, so thought he should have seen Trump more times. And the reason Biden sometimes got stuck was that he had some sort of tiny earbuds in his ears and he was listening to instructions, I suppose. I was surprised that it wasn't as dementia-like as rumored. In any case, the outcome of the presidential election is terrible. If possible, I want the world to be stable.
(2020/10/01)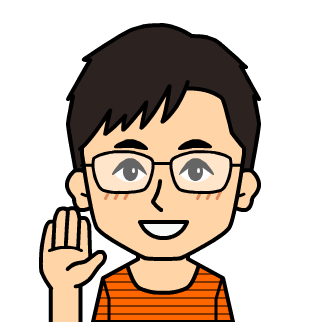 I am interested in models of tanks, airplanes, ships, military figures, I build them little by little when I feel like it. I am also interested in the history of war. My starting is Tamiya's Military Miniature series in elementary school.
From elementary school through university students repeatedly suspend and restart my modeling, it's about 25 years of this hobby's history.
Born in February 1970, I live in Tokyo. From February 2007 I was quietly doing a site called "Miniature-Arcadia". It is being transferred to this blog with the same name from December 2016. My update pace is uneven, but please come to see me here occasionally.