This was built from September to October 2007.
This is III Ausf J. This kit is named smart kit, there are not so many photo-photo-etched parts. The booklet is included and I felt Dragon Model's passion for this kit.
Now I'm making an underpart of the body and wheel suspension. All parting lines should not be removed because of some parts are behind the sight. There are some bulges on the side of the chassis. There was no comment on the instruction but if it remains, I could not fit the side fender on it so I remove all of them.
This kit was modeled in detail to use photo-etched parts even it's hardly visible area.
I presume it's hard to assemble large parts of the upper body but I could assemble precisely. This Dragon model kit is designed with high quality and easy assembly.
(2007/10/06)
I completed the all assemble process. I made it an additional armor type.
I'm going to paint after attaching the antenna and tank crew in the commander hatch. Now I remember that I made Tamiya III L many years ago, but I could not satisfy myself for painting dark yellow, so this time I challenge the same color finish up.
I can not do the making because of a business trip to Korea.
This time I planned to use a high-quality resin head, but I have only the head with field cap M1943. After all, I choose a garrison cap for this tank crew, I attached epoxy putty on the resin skinhead. Too roughly attached, but I hope it's better looking after painting.
(2007/10/14)
Completed basic color painting.
(2007/10/18)
I made him get on this tank. The parting line is highly visible on his glove, I amend it later… He has a short neck, I shouldn't cut it so short. But he is a hard-bitten soldier with 1st iron cross.
(2007/10/18)
This dragon's kit was made easily, not had a hard time too much. It was changed to the long barrel of 60 calibers though J types were produced at first by 42 calibers. Having made it this time put the increased armor by 42 calibers.
I used clear parts for the headlight. It was looking good. I dry brushed to shine the caterpillar this time cause it's not so muddy condition.
Because it was a setting of the 18th armor division in 1942, this vehicle was disposed to the Eastern Front. Perhaps, it was near Orlovskaya. These 5cm 42 caliber guns seem to have hardship against the T-34 of a Soviet army due to power shortage.
I could choose to raise the fender.
I choose the resin head for this figure. The waist was large and didn't enter the hatch of this kit well adjusted.
I could not paint the skull mark well, next time it should be made a shape from patty before painting.
The division mark is a skull.
Because it was monochrome of dark yellow paint, I change the tone a little.
It's easy to assemble and adjust each part also almost perfect. Because III L type of Tamiya kit had been thrown away before, I'm satisfied with this kit completion.
(2007/10/23)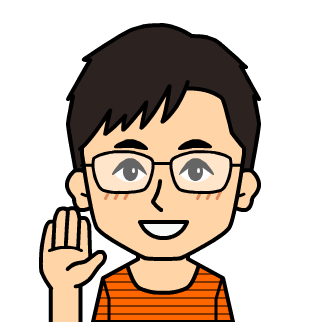 I am interested in models of tanks, airplanes, ships, military figures, I build them little by little when I feel like it. I am also interested in the history of war. My starting is Tamiya's Military Miniature series in elementary school.
From elementary school through university students repeatedly suspend and restart my modeling, it's about 25 years of this hobby's history.
From February 2007 I was quietly doing a site called "Miniature-Arcadia". It is being transferred to this blog with the same name from December 2016. My update pace is uneven, but please come to see me here occasionally.