Neubau-Fahrzeug, a multi-turret tank that the German army developed in the first stage of tank developing battle, I think that these items are rare vehicles that I only got from a garage kit. At the time of purchase, I was glad that it was released from Cyber-Hobby that was likely to dominate the world hobby market. I hesitated to make it because it seemed valuable. Those people usually buy more than one, but recently I have been making airplanes and battleships so I can not buy tanks that much. Anyway, it is a fun kit.
The three-dimensional body molding technology is amazing.
Because the Neubau-Fahrzeug has unique rollers, its composition is different from ordinary tanks. The small rolling wheel is similar to a Matilda British tank.
Even the rolling wheels of this side have pretty much parts built-in.
The type III tank and the type IV tank series are almost the same driving mechanism, so I make it many times like Neubau such special vehicles are interesting with the originality.
(16-June-2018)
After I installed all parts of the roller and the suspension parts, there is quite a sense of accomplishment. I still have plenty of processes.
It is not a magic truck, parts must be cut out one by one from the runner. It doesn't take much time if I cut it out with a sharp design knife.
Because it is a fairly large vehicle, the necessary length of the caterpillar is also considerably longer. The fitting of each part is extremely good and can be rolled easily. I can easily adjust the sagging condition of the caterpillar, the connected track system is good.
There are small turrets in front and behind and equipped with machine guns in each. In this case, I think that it is better to attach a ball mount machine gun to the left and right of the big turret.
I assemble a multi-turret which is the biggest feature of this vehicle. It is a turret-like a parent and children.
(19-June-2018)
I built a Dragon Models kit after a long absence. It is a pretty sharp mold, even if there are no photo-etched parts, the OVMs, fire extinguishers and hammers, scoops, various straps, clamps, these are nice molds.
I put the mud dirt. Matte-medium and fine sand, I think this is probably the material for architectural models.
I painted the highlight and also painted the camouflage of red-brown. The order seems to be different, The painting is being carried out while watching the condition while blowing German gray.
Just finished painting camouflage of German-Gray and Red-Brown.
(21-June-2018)
Neubau-Fahrzeug is a multi-turret tank that was developed before the opening of the Second World War. In Germany, it was forbidden to possess tanks under the restriction of the Versailles Treaty, losing World War I, and was developed under the name of a large tractor.
This is a prototype tank. Only six in total were produced. One was active in supporting the infantry as it went on Norwegian invasion and the other one was destroyed by the Soviet army tank by the operation of Barbarossa. It was severe to fight against the Soviet army, a kingdom of the tank. The armor was 20mm, the defense power was weak.
The remaining vehicles were used for propaganda video images. I think that it was a happy vehicle. The appearance seems to be a strong, photogenic tank. It is exactly a paper tiger. But I like this characteristic tank.
This camouflage painting is the marking of the Norwegian invasion unit. Although there was no instruction of the pasting place of the nationality mark in the manual, perhaps this is OK. This Neubau-Fahrzeug is a German gray base, so the white nationality mark suits well.
Umm, it's incoherent weathering. The weathering interferes with the camouflage of Red-Brown, I guess it was a bit more modest. Well, Red-Brown is also a color that looks wrong as dirt… But, that is playing the role of camouflage painting properly.
The muffler and the fire extinguisher become a good accent and a sober vehicle looks a little better.
The red-brown camouflage pattern is so dirty that I cannot recognize it much. Just wondering, nearby looking of the heavy weathering feels overdoing, a distance of about 50cm, it seems not so much uncomfortable.
Red-Brown mixed a little gray and white to adapt in German-Gray. German-Gray is mixed with a little white.
The headlight is a transparent part and it is realistic with painting inside in silver.
There is six crew in total. Probably commander, driver, gunners for 2 turrets, loader, and shooter of the main gun.
I wanted to put a tank soldier at a later time so I did not bond the hatches that could be opened. I attached them with temporary glue. The hinges are too small to charge metal wire.
German-Gray-based tank bodies are not noticeable even if I give a lot of chips. The orange rust color may be a good accented.
Neubau-Fahrzeug was a type of AFV that I had never made so it was particularly fun to assemble. I could paste decals beautifully. It was more exciting as it was unusual to make it for a long time, but since Neubau-Fahrzeug injection kits are released from various manufacturers now, many tank modelers have made it.
(23-June-2018)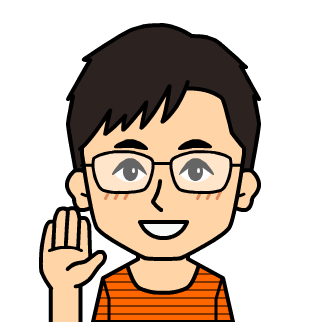 I am interested in models of tanks, airplanes, ships, military figures, I build them little by little when I feel like it. I am also interested in the history of war. My starting is Tamiya's Military Miniature series in elementary school.
From elementary school through university students repeatedly suspend and restart my modeling, it's about 25 years of this hobby's history.
From February 2007 I was quietly doing a site called "Miniature-Arcadia". It is being transferred to this blog with the same name from December 2016. My update pace is uneven, but please come to see me here occasionally.