It is the Afrika Korps Panzer III. It was built in June 2014.
In recent days, I'm heavy into a WWII strategic PC game called "Hearts of Iron III" and it's a very addictive one. Playing the Japanese military and was influenced next model is Zero fighter, or the Imperial Army tank, I thought. But every day it's very hot and I decided to make North African front Pz. Kpfw. III Ausf H. By the way, we had the World Cup Soccer match of Japan team, which we supported, but unfortunately, Japan has been defeated… For a change, I'll make this model.
Now making many small parts and attaching them to the chassis. It's not the special meaning of the runner tips in the small plate…
Because there are many mistakes in the instruction manual. The indication is unmatching with the pictures and parts numbers. It can be completed if I had little mistakes but checking them again and again. The plate armor connecting to the gun turret as the photograph is one of the mistaken indications obviously. The big part which I cut by mistake became a workbench of the photo-etched parts cutting.
Dragon model's Pz. Kpfw.3 has a strange process of assembly. Firstly left and right fender and upper parts are made and joint all to the chassis later.
After a long time, I touched again this kit, I almost forgot I was in the stage of making panzer III, recently I've been watching World Cup Soccer games and playing massive PC simulation games, Hearts of Iron INI, Europe Universalize INI, Skywrite… Addicted…  The backside is reproduced very accurately.
Commander's hatch's 360 degrees periscopes are a good mechanism for these clear parts.
Dragon Model's kit has nearly 20 pieces of runner groups like A to U, hard assembling as usual. And another thing, the difficulty in understanding the instruction manual. Some parts I made it up from imagination here and there, but I think there is not so big a mistake.
The commander hatch is movable. One side is damaged at the root and I could not make it movable, only one side success. When I display it, maybe I fixed it because it's so fragile.
Very nice parts connection. I'm worried about some big components to finish up to the joint very last stage, but there's no problem.
I attach the metal wire for the light cord, these are included in this kit, it's perfect. 3 has many variations released from Dragon Models and many parts remained as many as I can make another tank.
3 is always cool !!!
(15-July-2014)
I have remaining tank crews of this German Africa Corps Artillery and Panzer crew kit. I suppose they are a very nice combination with this tank. I have already made the artillery crew in the 5t Diana section, if you have interested in them, please refer to it.
Because each of these heads and caps is not good joint, I use my putty to bury the gap. They have a natural proportion. But the right soldier is a more well-built man.
I restored the hair with putty. As for the soldier who had the booklet such as the map book or tactics plan book, I scratched the side with my needle for real. The expression is quite good with both crews.
(16-July-2014)
Every day so hot as the modeling thinner may self-ignite… My pet rabbit is deep sleeping in the next room where the air conditioner nicely worked, but I opened up the window fully and blew on surfacer first of all.
(02-August-2014)
Next, I blew German gray. Why?
(02-August-2014)
Because I'll try one of the techniques named in Japan, hair spray method. The situation is that this tank was painted with German gray at first and does the expression came off partially the dark yellow painting. Easily explain the hair spray method, coating in order of lacquer paint, hair spray, water-based paint, and to destroy the water-based paint melting the alcohol (water?) based hair spray. It is a personal sense when I used water to melt, it's like to destroy the coating when I used alcohol thinner, it's like melting. This time I mainly rubbed the coating with water.
Originally, European modeler uses this technique because they can use only water-based acrylic paint, in some way or another, to try to express the coating peel-off situation.
(02-August-2014)
So I painted dark yellow of the aqueous hobby color. I used water-based paint after an interval of ten years. I have devoted myself to Humbrol Enamel for a while, now I like lacquer paint.
(02-August-2014)
I soaked water on the coating and tearing them off little by little. I think a good feeling of irregularity was reflected. Some modelers blow clear on the based color and protect German gray strongly. In this example, I didn't use clear because I think the lacquer paint in German gray was very tough. I hope to get more reality after the washing and dry brushing process.
I completed turret painting using the hair spray method. OVM was almost painted and I can see the goal at a short distance.
(04-August-2014)
I painted a tank crew basic painting. Considering they are in North Africa, finished work will be dustier.
(04-August-2014)
Pz.Kpfw.III tanks are the main middle tank which roles an active part of the early to middle stage of World War II. There were from type A to N, simple explanation, Type H, arms 5cm gun 42-caliber and has additional armor. Approximately 300 H types were produced.
Pz.Kpfw.III changed to a long gun barrel and continues being strengthened with a 7.5cm gun, but as the tank development competition with the Soviet Union advances, this tank cannot compete with its arms, and the leading role of the tank battle changes to Panter and Tiger I, Tiger II.
Kpfw.III often fights against T-34. For the Soviets, the Union tank has the offensive and defensive ability exceeded, Kpfw.III covered the weak point as the high-level training and careful planning tactics using radio communication and coordinated tank battle.
Seeing from backward, there is a remaining brush attaching to the wire rope. I need to repaint later.
The marking is the 15th armor division, which had severe battle experience with the 21st armor division under the control of General Rommel in North Africa. Palm tree marking is a nice taste.
The brown box is a jack stand, I think I could paint it well. This time I used the hair spray method and this technique is effective to depict detailed random paint peel-off expression.
50mm anti-tank gun has big power in North Africa and was able to overthrow almost British armored cars and tanks, but had a hard time when the M3 medium tank Grant appeared.
I tried the hair spray technique this time. I draw irregular dark yellow painting falling off by exposing the German gray at random. While I do the washing, I felt the contrast of the peel-off area seem to change softly. Considering it harmonized or blur? I suppose this level of taste is natural and wholly harmonized.
I attached two desert tank crew. The right soldier seems to really like a fight. The soldier with the left, holding strategy book has a slightly too big white of the eyes?
It is a back shot. The military uniform which faded a little brings up the image of the veteran soldier.
Because microparticle dust entered at every gap in the desert, like these men, they wound up scarf around the neck.
Figure height is 4-5cm. I displayed Zippo aside.
Actually, is it such a feeling when I look up at a life-sized glance? Climbing up to a hatch is quite hard. When it is in North Africa, the iron plate is burning. Red and blue scarves are a very good accent.
Mmm, to be frank, there are many parts which I'm thinking I should have done more detailed work and many parts of doing well done. It's hard to get the satisfaction of 100%. After taking photographs, I noticed many things.
The side of the chassis was flat and monotonous, I painted randomly like a marble pattern. The metal parts which were rubbed are dry brushed with metallic color.
Satisfaction and sense of accomplishment are higher than the III tank which I made before. Though there are more improvements, it's very cool generally. Even the figures are injection plastic, I have much to gain the finish up for expressive facial signals.
(09-August-2014)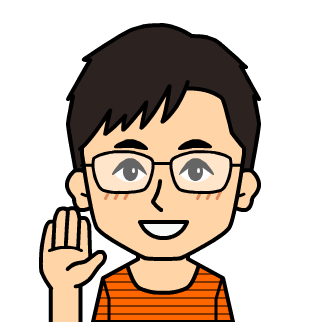 I am interested in models of tanks, airplanes, ships, military figures, I build them little by little when I feel like it. I am also interested in the history of war. My starting is Tamiya's Military Miniature series in elementary school.
From elementary school through university students repeatedly suspend and restart my modeling, it's about 25 years of this hobby's history.
From February 2007 I was quietly doing a site called "Miniature-Arcadia". It is being transferred to this blog with the same name from December 2016. My update pace is uneven, but please come to see me here occasionally.