This time, I'm planning to build a Tamiya Tiger tank. I have been keeping it for a long time, and new products are coming out from other manufacturers, one after another, so I didn't have a chance to assemble it.
It is a connecting track of the Tiger tank sold by AFV Club. The mold of the track seems to be slightly different between the early model and the late model, and this time the tank is the earlier model so I will use the early model set as well. It looks the same as the mold of Tamiya's belt caterpillar, so I think this is all right.
This time, I am thinking of using etched parts of Passion Models. I don't usually use these separately sold parts, so I'm worried if it will work.
I bought this kit because the Tamiya etched parts engine grill was out of stock. I purchased the Passion model engine mesh, and there were many other photo-etched parts in the set. Each sheet has a different product number, so if I had looked for it, I might have been able to buy only the mesh. There are a lot of small parts, but I think it's okay because I assembled the etched parts of the battleship the other day.
The work is progressing relatively smoothly. It is a combination of zigzag latticed wheels. The width of the track is quite wide.
(2021/07/11)

I glued the etched parts of the engine grill. The size is perfect. I don't think I need anything else with this.

I'm assembling a connecting track of the AFV Club Tiger tank. It is an early type of track with no anti-slip mold on the track's surface. It seems to be movable.

I am fixing a track belt around a roller. The gap is set like a natural hanging of a track belt until it hardens appropriately. I like this work of Tiger and Panther tanks relatively.

The plastic model of Tamiya is easy to make, but it's a disaster. I'm embarrassed. I think that the front armor plate of the part where the machine gun is when it was first attached was probably too much different in level, and it was connected by mistake. When I tried to peel it off and glue it again, it was distorted in many ways. I'll be lucky if I can fix it with putty later.
I was going to throw it into the trash, but I thought it would be too bad to give up because I was already putting in the separately sold connecting track and etched parts, so I continued to assemble it.
I don't know much about the structure of Tiger tanks. When I think about it, I've never made a Tamiya Tiger tank, so I should try to match some parts. I was careless because I might have been in a hurry to get the whole thing into shape and start working on the etched parts.

The etched parts of Passion Models are outstanding. The pieces are a little thick, but the material is soft and quickly changes shape. I didn't do much processing by adding thin plastic plates or rods. I can fold and bend it. But I am not good at combining or putting it through a narrow hole.

As for the etched parts, I mainly worked on the features that would look better with a bit of modification. I omitted the details that don't change much, even if I shave or cut and paste.
(2021/07/14)

The inside of the turret was roughly painted in flat white. The hatch is so narrow that I can't see much inside.

The battle damage, no, I used putty to repair the front armor that was damaged in the process. And to make sure it was a little better, I used matt black to undercoat the bottom half of the tank body. It's not perfect, but it's okay. I'm glad I didn't give up and throw it away.

The turret part has been completed, and it has become quite remarkable.

A thin copper wire is added to the back of the smoke discharger tube.

This tank was painted in a single color, so I wanted to give it a little gradation, so I applied it in black and white as usual.

I couldn't see the gradation when I painted dark yellow on a rather dark color.

Even though it is equipped with a wire rope, it is impossible to stick the German nationality mark. I made wrinkles with Mark Softer and put it on forcibly. I knew it before I did it, but it can't work out on the first try. I put a decal with the meaning of a mark, with the intention of retouching by painting from the beginning. No tiger was marking on the upper left in the description of the tank 131 decals, but this mark is very cool, so I put it on.

There are many dark yellows from various manufacturers. The primary item I used this time was Creos, Mr. Color No.39, dark yellow as usual. Vallejo has a slight green mixed in, and this one may be more like natural dark yellow. I think the color painted on the cap as a mark is too green due to insufficient mixing.

Only the head of the figure has been replaced with resin. The wrinkles on the face make it look like a veteran soldier. The climate in the desert is harsh.
(2021/07/17)

North African Tiger tank was completed.
At the request of Marshal Rommel, who was fighting on the North African front, 20 Tiger I tanks were included in the reinforced force.
The Tiger tanks sent to the Deutsches Afrikakorps in the early days had a different shape of mudguards and were fitted with feifel dual air filters, a dust filter for the desert. I think this filter is like a pipe next to an engine grill.
Also, the exhaust pipe cover with a heat release slit is characteristic.
This marking is tank No. 131, 1st Company sPzabt (Schwere Panzer-Abteilung) 501, Tunisia 1942. (501st Heavy Panzer Battalion).
The head of the figure has been replaced with resin, and a decal for the rank badge has been used.
I like this relaxed pose of the figure.
I thought the track was a good appeal point, so I glittered too much. It's a desert, so even if it doesn't get muddy, it'll get covered with dust. They're not running on the asphalt road…
When I paint the wheel of a tank in black with a brush, I wonder if I get very sleepy.
I have been making military models as my hobby for a long time, and this is my first time making Tamiya Tiger Tank, so I think I am missing the point. Tamiya products are relatively easy to get if you live in Japan, so maybe it's because there's no need to stock them up, and I didn't have a chance to make them. Recently, some plastic models from Japanese manufacturers have disappeared from the market, and I think there are more and more items that are sold out for a long time when I want to make them. I think it's better to check mass retailers regularly and make sure when it's time to buy. I am considering my storage space.
(2021/07/19)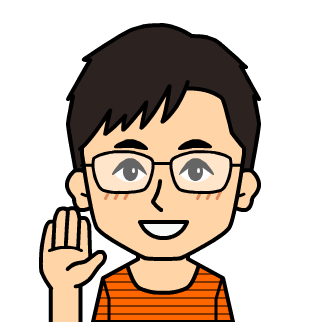 I am interested in models of tanks, airplanes, ships, military figures, I build them little by little when I feel like it. I am also interested in the history of war. My starting is Tamiya's Military Miniature series in elementary school.
From elementary school through university students repeatedly suspend and restart my modeling, it's about 25 years of this hobby's history.
From February 2007 I was quietly doing a site called "Miniature-Arcadia". It is being transferred to this blog with the same name from December 2016. My update pace is uneven, but please come to see me here occasionally.