It is a figure set of Marshal Rommel and his staff. At first glance, the picture of the gray figure on the back of the box looks precise, but I think this is CG. The actual kit does not have a very sharp mold.

I think the mold is a little bit loose. If it's an old injection figure kit, I can't help it. Isn't the No.6723 so old?

The officer is taking notes with a file in his hand. The parts of the notepad looked just like a small plastic band, so I made a cut with a design knife and turned the paper up a little.

There are two generals wearing coats, including Marshal Rommel. When I assembled this type of figure for the first time, I was surprised at the parts. This kind of thing is surprisingly fun to assemble.

The figures this time have almost no weapons. It is a kit that looks at a map, looks at binoculars, and makes plans at the site.

Equipment parts are included. Of these, only a few, such as pistols in holsters, were used. I don't think it's Gen2, so the mold is reasonable.

Well, I'm not sure if the Rommel in this injection head is similar or not. There are some spare Alpine heads, so I think I'll change to a figure that looks a little like General Rommel with a cap on. If it is easy to paint, it doesn't have to look like General Rommel.

It can't be helped because it's not the face of Marshal Rommel, but it doesn't look like it in the end. He wears his trademark leather coat and borderless goggles, but I can't help it.

These are the parts of General Rommel.

I tried to change the figure set to a resin head, but it was not easy to change it just because the cap is on. It is difficult to add a design because the design is slightly different in the Waffen SS hat even though it is a national defense force. It would be easy if there was a decal, but since there are no decals available. I guess I have to write by hand.

I wasn't sure about the color of the coat, so I ended up painting with my favorite color by mixing a little brown color of Vallejo.

I think dessert yellow would be good for the uniform. I think this color of Vallejo is a little reddish. It feels strange, but I may be able to adjust it a little with weathering. A little more color fading would make it look more like they're struggling in the desert.

Too detailed class badge, this used decals. A man who seems to be Marshal Rommel has the rank badge of Marshal, the General is spreading the map, the Major General is looking at the memo, and the Colonel is holding binoculars in his hands. If you look at it this way, it looks like the brain center of the Deutsches Afrikakorps.

They are the leaders of the Deutsches Afrikakorps. It is a court in the burning African continent, but it seems to be rather cold at night in the desert.

The person in the dark coat on the left is the highest rank. In the kit, it seems to be set as Marshal Rommel. I can't say for sure because I changed the head, but I don't think the original looks like it.

The color of Marshal Rommel's hair seemed quite light, so I painted it like a bright blonde.

I haven't made a figure of generals so much. I wonder if the cap is pretty flashy with lots of gold. It is hard to draw details by hand.

If you look at the map carefully, the pattern is the Mediterranean. And he's staring at North Africa. I think the scale is too large for a local strategy.

Although it is decorated on a base, if it is lined up evenly, it is a little strange.

I wonder if this is a good place among the things I can do.
I stood behind the turret of Tiger I and it was out of focus. The main character is not a tank soldier. The figure set this time was interesting because there were many uniforms.
(2021/07/20)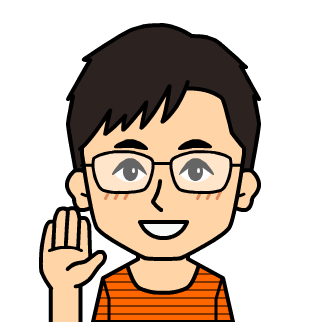 I am interested in models of tanks, airplanes, ships, military figures, I build them little by little when I feel like it. I am also interested in the history of war. My starting is Tamiya's Military Miniature series in elementary school.
From elementary school through university students repeatedly suspend and restart my modeling, it's about 25 years of this hobby's history.
From February 2007 I was quietly doing a site called "Miniature-Arcadia". It is being transferred to this blog with the same name from December 2016. My update pace is uneven, but please come to see me here occasionally.