It's a very old Dragon Models, a German military police figure. In the German war-themed TV drama "UNSERE MUTTER, UNSERE VATE" a good-looking lieutenant was caught, military police don't make a very good impression in movies and dramas.
Parts of the kit. There are various kinds such as raincoats for motorcycles, long coats, and regular uniforms. As for the parts mold of the firearm, the later kit is better as expected.
I think the head of the kit is not so bad. Even with kits that are more than 20 years old, the molding is not so bad.
I usually make it from the foot of the kit, but sometimes I put it together from the body and the head. I replaced them with resin heads. The parts of the kit are thick around the neck, so it feels a little strange, well, I don't care.
Japanese anti-virus measures seem to be ineffective because there are many loopholes. What has the Abe Cabinet been doing for months? Originally, Mr. Abe's role was to complete the Koizumi reforms that cut down on the weak. I hope that Japan will not become extremely miserable.
(2020/04/12)
I assembled the raincoat part. A soldier with a gas mask case in front probably rides a military motorcycle. It's a little scary to hold a submachine gun with his thumb raised…
This is a German military police officer who has a map and gives instructions.
It's for a diorama. It is attached to the board of the road sign and the printed paper. I think the content is quite rare.
Is it an item that I don't need? But I also assembled road signs.
In Japan, it's difficult to get a PCR test. PCR test conditions for ordinary people are not fancy but after cardiopulmonary arrest. It's scary. A former governor of Osaka Prefecture, famous announcers, and entertainers can be easily got a PCR test in Japan. A political critic likened Prime Minister Abe to a chimpanzee and wrote in a magazine that if a chimpanzee was driving a truck, stopping him was the first step. That's a nice analogy. I'm worried that the hospital bed is getting quite full.
(2020/04/15)
All the members have been assembled. As usual, with the strap of a firearm, I made additional work on parts that were missing from the beginning and parts that were cut off in the middle.
I felt it was troublesome to paint the uniform with a brush this time, so I airbrushed it with a field gray at first.
The paper is cut and pasted on the plastic board, I used super glue. It's hard to see in the picture, but when it dried, something like a dot came out on the white part. With the current kit, makers use a water decal in this kind of item. In the worst case, I'll have to do hand-drawn.
In Japan, after many twists and turns in emergency economic measures, 100,000 yen will be distributed to each person. I might be able to go eat something delicious if this trouble is over and I'm okay. I don't feel like traveling far because I have pets, but I haven't been eating out lately, so I'd like to go to yakiniku (grilled meat), sushi, or Italian foods after the world settles down.
(2020/04/17)
The German military police figure set is completed. There were two signs, so I made them, too. It was a little disappointing that the white part of the board became uneven when I retouched it.
I replaced the heads with resin. There are some heads that I couldn't paint well, but I think they are better than the original parts.
They are all in the uniform of the Wehrmacht and have a sign called gorget hanging from their necks. Maintenance of military discipline, capture and firing of deserters and find a malingerer among sick and wounded soldiers and execute him. It's not well received by ordinary soldiers.
A raincoat for riding a motorcycle. The soldier on the right looks like he is wrapping the hem of his coat around his feet.
This soldier is commanding with a round sign that often appears in movies and dramas.
I used the Tamiya decal set for gorget painting. The mold of the kit is bigger, so I painted the rim of the mold part with silver. I think this will fit them better. This decal is excellent. It's nice and detailed. I wanted Dragon to include this kind of material in the kit.
Feldpost is a German military post and Feldlazarett is a field hospital. PK is not a penalty kick but a propaganda unit of the German army. Ljuban is the name of Leningrad in Russia, and Kirischi is also the name of Leningrad, it's a sign in the north at the war between Germany and the Soviet Union. Rollbahn means runway, so I guess it's a guide to an airport in Moscow.
I've been piling it up for a long time, I started to make it without any particular thought. I don't have any special feelings for Feldgendarmerie like German tanks, but I put them together with signs, they look cool, especially a large necklace around the neck.
(2020/04/20)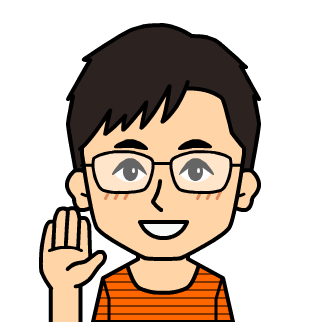 I am interested in models of tanks, airplanes, ships, military figures, I build them little by little when I feel like it. I am also interested in the history of war. My starting is Tamiya's Military Miniature series in elementary school.
From elementary school through university students repeatedly suspend and restart my modeling, it's about 25 years of this hobby's history.
Born in February 1970, I live in Tokyo. From February 2007 I was quietly doing a site called "Miniature-Arcadia". It is being transferred to this blog with the same name from December 2016. My update pace is uneven, but please come to see me here occasionally.