I will try to assemble the MiG-21F fishbed. This time, the Trumpeter's a slightly older kit. I thought it would be easy to assemble because of its simple shape, but when I opened the kit, I found that many parts were pretty small.

What? The assembly instructions start with assembling a landing gear that attaches to the bottom of the nose.

It contains seat belt etched parts. Since it is included, I will use this. It's just a metal band, so I think a Finemolds seatbelt would be better.

The tires were made of rubber.

I remember now. Then a few years ago, I tried to build it, and it looked so complicated, so I started assembling the same MiG-21 stacking kit from the Academy. I think there were fewer parts in that one. What's the matter with so many parts cut off halfway, even though I bought them new?
(2022/12/23)

The aircraft interior and landing gear compartment were airbrushed. After going to this point, I don't think I'll turn back.

I finished painting the cockpit. Some of the clear parts of the sight are painted clear blue. It didn't paint very well for a seat belt with etched parts.

It includes a decal, so I pasted it on the uneven surface. Other fine details are brushed to be closer to the actual cockpit panels.

I put decals on the cockpit and a detailed paint process to make the other buttons look natural. It is helpful that the etched part seat belt was attached. Trumpeter and Hobby Boss aircraft plastic models are good because they often have an etched seat belt, and I don't have to prepare them myself. Of course, not all kits.

It was hard work because I had to pinch many parts to fit right and left at once. I managed to fit it all together, and after that was finished, I wondered if this kit wouldn't require a nose weight. Parts block both the tip and the back, and the rest of the weight has to be forcibly inserted through the center hole at this time. The tip area is filled with various parts, and there may be just enough space under the cockpit. A thick superglue for fixing weights is about to be discarded, so it is suitable for consumption.
I live in Chigasaki, and the other day there was a murder in a house a few hundred meters from my house, and this area was in chaos. They say it was a resentment to be sued by a landlord after several years of rent arrears. Maybe it would have been better not to give his contact and address to the tenant, with the management company in between, for such trouble. At the time of the incident, even the neighboring city of Fujisawa was so alarmed that elementary and junior high school students were temporarily suspended from leaving and had to wait inside the school. The victim, whose hobby is surfing, is a success in life, but it is a terrible pitfall and painful. I'm sorry that the victim was not at fault, but it was good that the criminal was caught early. In addition, a severe incident occurred in Saitama. Hammers, crowbars, knives, and iron pipes are still dangerous. We need to regulate it quickly… :‑P
(2022/12/27)

It is the stage when the horizontal stabilizer and vertical stabilizer are formed. It is time to take a break. Maybe I should clean up some glue marks around here. Installing small parts will make it harder to work again.

Well, with this kit, the main wing assembly is near the end. I think the main wing itself is thin and well-made. I made a mistake. I forgot to punch a hole in the left wing when I had four holes on one side. When I hit the Maglite while checking the position on the right side, I could see most of it. So it was safe, but it took extra effort.

Installing the undercarriage parts on airframes from former communist countries is complicated. I finally attached the main wing and other small landing gear parts. Since the landing gear post is unstable, it stays there until it is glued and secured. I think this is one of the simpler ones for Soviet planes to assemble landing gears.

I've finished most of the assembly. After all, I think it's the right thing to force the weight into the front of the plane halfway through the process because many jet fighters have heavy kits in the back.

It's an early MiG-21. The pitot tube in the nose is still attached to the underside.

It is armed with two machine guns and two short-range missiles. There will be more hard points for installing missiles in later models.
(2023/01/03)

This is the decal included in this kit. In addition to the Soviet Air Force, North Korea, the People's Republic of China, and the Finnish Air Force. Decals with nostalgic country names, such as Czechoslovakia and East Germany, are also included.

There are a lot of tiny cation decals.

I had already painted the inside of the landing gear compartment, so I roughly masked it with tissue paper.

I use putty to fix the parts of the canopy that are a little uneven. Now the airbrush painting is finally ready.

I blew the cockpit interior color, the green used for the nose and vertical tail, etc., and metallic gray for the jet vents.

I painted it black before the silver paint. For airbrush painting, I bought a gap attachment for the door, so the temperature drop in the room was better than before. Even so, since it is cold at night, I feel hesitant about the paintwork, and the making does not progress much.
I bought the PC game SEKIRO to play some big title games on New Year's Day. I'm not good at action games; I'm reckless. I can't seem to clear it in a year. I wish I had bought a Spider-Man game. The reason the plastic models don't progress is not that it's cold but because of the game.

I used super stainless steel from Creos' Super Metallic series, which I rarely use these days. The moderate brightness is just right and good.

I have attached Soviet decals.

It isn't easy to fix silver paint because it is delicate. I noticed some irregularities in the paint coat on the right rear fuselage. I scraped it with sandpaper. It's good that I scraped it, but I wonder if I can recover it.

Anti-aircraft missiles had a fine decal. The seeker on the tip is realistic if painted with smoke. I feel that if I stick it on, the precision will increase.
(2023/01/09)

The MiG -21 F is completed. It looks more linear and sleeker than the Mi -21 I've made several times. I wonder if the first model is a little smaller.

After all, the MiG-21's form is stylish. But they are weak in an air combat game because they don't carry many missiles. A MiG-21 shot down a B-52 during the Vietnam War, an F-14 during the Iran-Iraq War, and an Indian Air Force MiG-21 shot down an F-16 during the Kashmir conflict. Come to think of it. It was cool the other day when the Indian Air Force Flankers flew to the Hyakuri base in Ibaragi for the first time.

The markings are from a unit deployed at the Tushino Air Base of the Soviet Air Force in 1961. It looks like an airfield located about 40 km from central Moscow. I guess trumpeters don't always know the details of the markings. It seems that rock concerts by metal bands are held these days.

The Trumpeter's manual doesn't have very detailed instructions for painting. I have a hard time because I don't know much about Soviet planes. Some parts I checked, but others I painted by imagination.

Maybe the fuselage and the canopy didn't fit well, and I forced them to push, and it cracked a little. I can't see it depending on the angle, but it looks like a faint crack at the top of the cockpit. I thought it was cat hair, but that doesn't mean it's less than 5mm, so it's disappointing to think it might have damaged the canopy.

I installed the landing gear before painting this time, but to be honest, I think it would be better to airbrush it all before gluing it together. It's more complicated than I expected to do fine brush painting with the aircraft in my hand.

Armored carries two Atoll anti-aircraft missiles. The rest are anti-aircraft guns. I also installed a large tank just below the fuselage.

I was wondering where the wingtip lights on the main wing are. I see they are far in front.

I managed to finish the last part even though I was short of breath. There are minor scratches, and the parts' fitting did not finish as neatly as expected. But it was nice to be able to finish what I had once stopped assembling. I like the color of the silver itself.
(2023/01/12)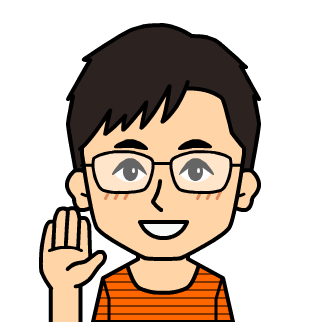 I am interested in models of tanks, airplanes, ships, military figures, I build them little by little when I feel like it. I am also interested in the history of war. My starting is Tamiya's Military Miniature series in elementary school.
From elementary school through university students repeatedly suspend and restart my modeling, it's about 25 years of this hobby's history.
From February 2007 I was quietly doing a site called "Miniature-Arcadia". It is being transferred to this blog with the same name from December 2016. My update pace is uneven, but please come to see me here occasionally.