I spend all my free time playing PC games these days, so I redesigned the spray booth. I chose Panasonic's FY-17CD8V ceiling-mounted ventilator unit. I had only connected the ventilation fan to the duct before, but the ventilation unit was a bit too big. It was hard to work on the narrow desk. I have used it for about 12 years. I replaced it with a smaller fan this time.

A duct is a flexible hose used for air conditioning exhaust ducts. It is 10 centimeters in diameter. I used a duct with a diameter of 15 cm, but this one was also completely replaced. This won't deform much once it's shaped, so it's OK to take it out of the window a bit when painting. Easy to use. There's a rigid metal wire in the bellows. I couldn't use regular scissors when cutting in the middle. I need a nipper for electrical work. One shot will ruin the blade if you use a plastic model nipper.

I haven't taped this around, but it's an Airtex spray booth red cyclone vent attachment RSP-07. This will be much better than before because it's only a few centimeters. All my life, when I airbrush in the middle of summer and winter, I can't help but feel hot and cold because the 15-centimeter-diameter aluminum ducts have had their windows open. In addition, it has so much power that I think there is little health hazard by not breathing mist, but in winter, the temperature in the room drops rapidly, and I catch a cold. It seems that installing a space attachment does not reduce exhaust performance. Well, I guess it's OK to paint without this attachment in the spring and fall.

I used to connect an interim switch, an electrical outlet, and a power cord to my old self-made booth, but this time it's more than ten years old, so I bought them all new. Each part costs only a few hundred yen, so it may be better to replace it for safety. Maybe I don't need to be nervous because it's not such a high-power ventilation fan.

Crimping pliers for electrical work are required to connect the rod terminals to the power supply. The task itself is pretty simple. All I need to do is plug the rod into the power supply on the back side of the exhaust fan and plug it in. I dared to buy this exhaust fan unit with a strong/weak adjustment function, but with this class of exhaust fan, if it is weak, it is too soft and does not have enough power to exhaust spray mist, so it seems that only a strong/off connection is OK. If I use a wall-mounted switch box with a strength/weakness switch, it's too big for my taste. Frankly, I think there was a cheaper ventilator unit that didn't use the power function. But this product has a very quiet fan, so that's OK.

The first thing that failed me was trying to use a VVF indoor F cable because I thought it would be better if it were sturdy. It's just a single piece of copper wire inside, which looks like wire, so it's not suitable for handling small appliances. A VVF cable is okay if I keep the ventilator fixed to my desk and let the duct run against the wall and not move it all, but I don't think it's suitable if I frequently move the tools on my desk as I do. But the work of turning the sheathing of this cable with an electrician's knife when I was in high school about 35 years ago, I remembered how hard I had to train for a while to get my electrician's license because I was in engineering high school. I remember that I passed with a lot of difficulties. That exam required knowledge, proper wiring, manual dexterity, and speed, which was quite tricky. Only the electrical qualification was difficult. Besides that, when I was in high school, I also got gas welding and hazardous materials handling certification, which was laughed at by people who thought I was a certification maniac, but most students got these simple tests. After that, I ended up in an unrelated finance and accounting job.

The air compressor is boxed for soundproofing. Inside the box, soundproof sheets are attached to the bottom and front, back, left, and right to absorb the sound, so the volume of the operating sound is completely reduced. As you might expect, I don't work on the compressor in the middle of the night, but maybe it's OK to turn it on.

I am currently using Airtex APC-002D. It can be stored in the air tank, so it stops working once it reaches a constant pressure. I think it is a good compressor because there is no unevenness in air pressure. I've been using it for about three years and have no problems. I damaged the rubber packing and the plastic knob of the drain cup and replaced them, but it only cost a few thousand yen. More than anything, it's nice to have spare parts. But It's not as good as the APC-007B Silent II I used for about ten years. I wanted to buy that one if it was quiet and still available, although it takes time and effort to put in oil. The weld area around the hose connection was damaged, and air leaked out, which amateurs couldn't handle. They refused to repair it because it was discontinued. It's been a long time since I gave up then, so maybe it's been resold. It was so quiet I didn't even know if it was working. Well, I have to do something with what I have.

Only the regulator was removed from that Silent II and brought back. At one time, the airbrush environment was quite good since I bought an aluminum triple hose joint and a braided hose from Airtex. For a while, I've been painting as little as necessary, and I haven't used the airbrush by connecting the hose to the clatter, but I want to make full use of the four airbrushes I have because I replaced the ventilation fan, and my desk is clean.

As for the airbrush, I have a custom Micron CM-CP by Anest Iwata and three Procon BOY by Cleos, and I use them according to my mood. The first one I bought was an Anest Iwata airbrush, which is good, but it costs a lot to replace parts when it breaks down. I like all three Procons because they are inexpensive and easy to use. 0.2 mm, 0.3 mm, and 0.5 mm. The 0.2 mm that I usually use doesn't need to be an overblown exhaust unit, so I think a fan this small that I replaced will suffice. If I'm going to blow a large area of the surface with 0.5 mm, I don't think this ventilation fan is capable enough, but I rarely have that opportunity in my modeling. If I must, I can go out to the balcony and blow, but it might annoy my neighbors.

At one time, I used a Wave airbrush hanger and hung three or four simultaneously. I thought it would be helpful for the tri-color camouflage of German tanks. It's hard to clean after that much use, so naturally, I used only 1 0.3 mm for my favorite. One of my desks couldn't hold a hanger. With a bit of ingenuity, I pushed the cutter mat out of the desk and forcibly set up an airbrush hanger, so if I get another chance, I'll try using multiple airbrushes. This hanger is convenient because we can hang four at the same time.

Well, I wouldn't say this is self-made. But it is good because it is compact and can exhaust adequately. My wife complains when I spray Mr. Colour that there is no exhaust. She tolerates my many plastic model stock but doesn't like the smell of thinner.

Anyway, it's better to prepare the paint environment as much as possible for fun modeling, so I think a compact unit would be better suited to a small desk. If I start painting right away, the boundary between assembly and painting may disappear, and the work will proceed smoothly. I may have more finished items than I did before. It's just wishful thinking…

I jog on the beach in Chigasaki. If I look closely, I can see people surfing and casting fishing, and they all look happy. It also seems to be famous for walking its dogs. After all, there are many joggers, from young to old. I prefer fishing to jogging. I'll go fishing next year.

The other day, when I went to St. Luke's hospital health center for a complete medical checkup for the first time in a year and a half, my blood pressure was so high that it was 105/155, and my doctor threatened me that if I went on like this, I would die of a cerebral hemorrhage or heart attack. For now, reduce the salt content to less than 1/3 of what it used to be and cut back on the salt to a great degree. The Japanese pour soy sauce on everything. Once I stopped running soy sauce on everything, it dropped to about 85/125 in about a week. I'm not sure if it's because of low salt or jogging, but I wonder if I don't have to take medication for a while.

So if it gets cold in the middle of winter, I might stop, but these days I jog along the beach in Chigasaki or around my house. I don't really like running. But I bought an Adidas top, bottom, and jogging shoes, and I started with the outfit. It's also perfect for room wear.

My cat is always on the desk, a field supervisor, or napping.
(2022/11/09)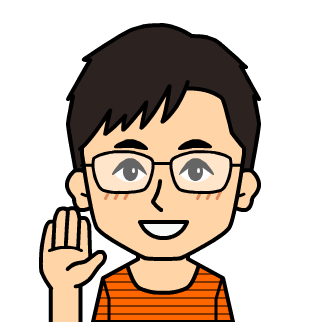 I am interested in models of tanks, airplanes, ships, military figures, I build them little by little when I feel like it. I am also interested in the history of war. My starting is Tamiya's Military Miniature series in elementary school.
From elementary school through university students repeatedly suspend and restart my modeling, it's about 25 years of this hobby's history.
From February 2007 I was quietly doing a site called "Miniature-Arcadia". It is being transferred to this blog with the same name from December 2016. My update pace is uneven, but please come to see me here occasionally.