It's been a while since I built a warship of the Japanese Imperial Navy. This aircraft carrier, Taiho, was in a Fujimi lucky bag at the end of 2017. At that time, I still thought I was cheated because there was a 1st ship outfitting kit. It still reminds me when I touch equipment related to lucky bags. I wasn't fooled but just disappointed. I haven't bought any lucky bags since then. It seems that this 1st outfitting was still included in the recent lucky pack, and I wonder how much of it is redundant. I wrote terrible things about it, but the battleship Yamato and the aircraft carrier Hosho were appropriately made. I wouldn't say I like that things are not bad, but when converted to the total price, they are at a considerable disadvantage in lucky bags. I have never made a kit of Taiho or a regular aircraft carrier, so I will do my best to complete it.

This is an etched part of Taiho by Fujimi. Unfortunately, the etched parts of Fujimi kits are currently difficult to obtain in a significant range of products. Packages with only etched parts were no longer on the market then, and they only had this rather expensive repacker kit with machine gun parts, which I bought with some complaints. Now even it isn't easy to obtain.

First step. I just attached the bottom and hull parts. I fixed it with flow-in plastic glue and reinforced it with instant glue.

This is the part of the 25 mm machine gun included with the kit of etched pieces. It looks complicated, so I've been avoiding it all this time, but it's interesting because the mold is precise and probably easy to assemble. The runner is separated into the barrel and gun rack parts, and the whole runner seems to be glued together and then cut off. If you're a fan of Fujimi's model ships, you've probably used these parts long ago. In my case, I had no choice but to buy and stock these box sets because the old thin package etched parts were no longer available, so I had never had a chance to make them before.

It's easy to see from the side. The top and bottom parts are tightly joined. In general, triple and double-armed, single anti-aircraft guns are arranged in one set of runners. That was pretty well thought out. I was impressed.

Cutters and inner fireboats are densely packed in the stern. Eight boats are parts, whether stored inside, so when should these be glued and painted? The theory is that the adhesion of the flight deck should be carried to the end, but I would like to finish it first if there is any adhesion of the parts and accompanying painting. I'm worried about it.
(2022/10/22)

The anti-aircraft gun parts attached to the etched parts certainly have a sense of precision and are very good. Even the parts included in the kit aren't that bad if we attach an etched bulletproof plate. I tried making it with some precise details, but the rest could use a kit included. I'm going to use etched parts anyway.

Yeah, it's good; I think using handrails, watertight doors, and etched parts will increase the precision. It's only at the beginning that I say that, but as the number of parts increases from now on, the craftwork becomes very difficult.

I eventually bonded the aircraft deck and hull first. Some details on the carrier's side will be challenging to attach later unless the order is considered. I will be even more careful because I have to add etched parts. Painting the deep part of the stern would be manageable with an airbrush.

The other side is also in the process of assembling the side parts. There are various parts, such as anti-aircraft guns, their mounts, and broadside passages.
(2022/10/24)

It doesn't look much different, but after the attachment of the rattle, the railing on the carrier's side is attached. The extended parts are so hard to secure that I cut them off. This is my first time building a regular aircraft carrier, and it's rather cumbersome to build a railing into the second floor instead of the top.

I got tired of all the small side parts, so I assembled an etched deck wind barrier.

I glued the wind barrier. Maybe I should lean a little more diagonally.

Now I'm assembling the etched parts of the carrier mast. I think I'll install four of these. The precision is much improved compared to the plastic parts in the kit.

Masts use slightly different parts depending on whether we stand them up or stretch them sideways. Either way, the risk of damage will increase considerably if it is mounted.
(2022/10/27)

The ship's bow was also fitted with an etched part of a fall-prevention net. I used a lot of super glue, and the pieces became cloudy white.

I see; this is what an island bridge of a regular carrier looks like. It's my first time making it, so it's a new process. Many etched parts stick here too, which seems like a challenge, but once it's finished, it will give me a sense of precision. Come to think of it; I don't think there was anything like a ship bridge on the Hosho I made before. I panicked because I thought it would be the end of putting etched parts into this big chimney. I couldn't find any net-like details to cover it, so I wondered if the chimney of Taiho was like this, and it was good that it also had grid-like parts.

It looked like it might break after putting small parts on the bridge, so I first put significant parts on the deck. Now again, the parts that protrude from the deck are a risk.

The etched parts around the bridge are also delicate. This is a task I had done when I built battleships, so I understand the point a little.

Finally, a crane and a radar. I installed these. I had two of these square radars, but I wonder if I can't put them in any direction I like. I thought it was going to rotate, so I installed it randomly. I preferred it to be parallel to the direction of movement. When I saw Tamiya's example, it looked like I had glued it on, so don't worry too much.
(2022/10/30)

On the side, etched parts work is the bulletproof plate of the anti-aircraft gun and the ladder mounted on the side of the aircraft carrier. This work is fun to add because it increases precision. I quite like the work of bending the step part of the ladder.

The instructions for these Fujimi etched parts are missing descriptions here and there, so I have to imagine and install the pieces myself. Some small parts may have been installed incorrectly. It's the first regular carrier assembly; there's nothing I can do about it.

Of all the parts on an aircraft carrier, I like the fall prevention net the best. It has a sense of fulfillment that it was assembled using etched parts.

The parts that didn't fit well in the large pieces are corrected with a bit of putty.
(2022/11/05)

It looks simple with nothing on the deck, but it takes a lot of work on both sides and the bridge.

This is the assembly of a carrier-based aircraft using clear parts familiar to any Fujimi kit. I think it was a carrier-based plane during the Battle of Mariana in June 1944, and it contained 2 Zero Fighter Type 52, 2 Suisei bombers, and 2 Tenzan attack planes. Well, I don't need an additional aircraft this time to keep these side by side and look like an aircraft carrier. It's not as hard as a biplane, but the parts are so small that it's pretty hard.

This etched-part propeller is smaller than a little fingernail but well made. The wings of the propeller look like they have been re-created with a proper twist.

There are a lot of metal parts, so for now, I airbrushed a quick metal primer and then painted the ship's bottom color. Masking seems complicated because there are a lot of protrusions on both the top and sides.

When I painted the central part, the mist often reached the gap, so I masked the entire bottom. I prefer a wider tape, but I have a lot of this thin one left over, so I used this one.
(2022/11/12)

After masking the bottom with warship-colored spray next, I decided to blow wood-colored paint as it would be easier masking work. Blow out Tan, Sandy Brown, and Wood Brown and adjust the fine details later with a brush.

In addition, the carrier-based planes were blown dark green. I don't know how fine I can draw at 1/700, but I can do it first using an airbrush.

Masking the deck is easier than I thought because the border with the warship color is not a complicated shape. If I look closely, the elevators on the carrier-based aircraft are shaped like this, Hmmm.

When I airbrushed the warship color, almost all the surfaces were painted. It's becoming much more like an aircraft carrier.

I paint wooden decks with thin lines in a board-like style because the gradation on the spray-painted decks is somewhat fuzzy. This process is more complicated and sleepier than I expected. I started from the edge, so I must paint it all over to finish. The German tank tricolor camouflage is still easier. But I think I'm almost done.
(2022/11/16)

These small boats and carrier-based planes should have been painted a little earlier. I find it hard to paint small details.

The aircraft carrier Taiho is finally completed. It was the first aircraft carrier of the Imperial Navy to have an armored flight deck and was a technological breakthrough. Unfortunately, in the Battle of Mariana, a U.S. Navy submarine torpedoed and sank in a massive explosion.

As an Imperial Navy aircraft carrier, the ship was commissioned near the end of the war and had a sense of dignity. It has almost the same overall length as the battleship Yamato. When I was making it, I felt it was so big even though it was 1/700 scale.

I also pasted the windbreak fence as if it had a marking line because it could be seen from above, typically when it was flattened.

Even if I blow the matte clear, I can see the clear decal area unexpectedly, which is not very cool. But it's hard to paint dotted lines, and it's a bit of a headache.

The aircraft is a little unsophisticated, but it looks pretty cool when lined up with Zero Fighter, Suisei, and Tenzan. The performance of the carrier-based aircraft on board seems to have improved compared to the early aircraft carriers. After all, I felt the greatest accomplishment while building a regular carrier the moment I put a small aircraft on deck.

I like the radar-etched parts because of their precision.
In the case of model ships, I always used brown colors, such as raindrops on the broadside, and it felt a little strange, so I overwrote it a little black. It's still brownish. Maybe a little darker is more natural if it's dirt rather than rust.

I wanted to attach the rising sun flag somewhere, so I glued it to the mast this time. There was no flagpole in the bow or stern, was there?

It is a rather delicate work because the strength of the etched parts is not so high. Or rather, the overhanging mast is so fragile that the assembly should have been brought to the last minute. Just in case, I tried to set up some antennas that would not interfere with the take-off and landing of the aircraft.

Quite a lot of places have nets to prevent falling. I wonder if many planes and workers could get caught and saved. If they fall into the winter sea, they must be rescued immediately.

Painting the deck with a brush was quite tricky. I painted it freehand, so I might try shredding masking tape next time.

Building an aircraft carrier would be easy because of its flat shape. It isn't easy to complete. Sadly, the etched parts don't change that much from the top. It differs from battleships and heavy cruisers, but I enjoyed making it. I still have some plastic models of aircraft carriers in stock. Even if I make this as a standard kit, it is pretty hard to complete one.
(2022/11/23)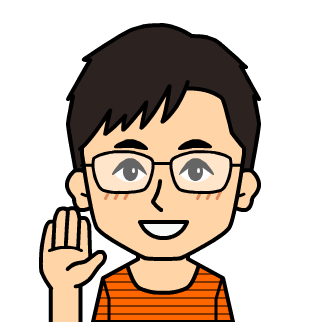 I am interested in models of tanks, airplanes, ships, military figures, I build them little by little when I feel like it. I am also interested in the history of war. My starting is Tamiya's Military Miniature series in elementary school.
From elementary school through university students repeatedly suspend and restart my modeling, it's about 25 years of this hobby's history.
From February 2007 I was quietly doing a site called "Miniature-Arcadia". It is being transferred to this blog with the same name from December 2016. My update pace is uneven, but please come to see me here occasionally.