I think this kit's been talked about a lot before. I started making Fujimi's Next Series battleship Musashi. While I was purchasing paint for the aircraft that was being assembled, I somehow built a warship. I felt that it would be difficult to do this later if I stopped it in the middle while I was installing the etched parts.
I don't want to increase the number of plastic models being assembled because I might move again recently. We were looking for a property where we can live together with cats before, and this time we are looking for an area where my wife prefers to live near the sea. I've moved about 15 times, so I'm basically Nomad. But there are a lot of plastic model piles, so I wonder what to do. Before I lived in the present property, it was full of closets, but now under the work desk and in the corner of the room, there are many. I bought them a lot this summer. If I want to reduce the pile, I would either sell it to someone else, or I would rather make it without buying anything, or both. For the past 10 years, I haven't sold or disposed of old and new kits, but I think it's about time I reached my limit.

It has a snap-fit bump that fits one by one, but this is the first assembly work, so I feel a little uncomfortable. I think it's the first time since I built Bandai's Gundam plastic model more than 15 years ago. It was a long time before I opened my blog, and Zaku at that time was unfinished and I disposed of it. I don't think Snapfit suits me. I use a lot of glue to assemble it, but what about other modelers?

Plastic tweezers tools were included in the kit. I guess I can use the tweezers after cutting with a nipper. Lovely. This time, I'm thinking of adding etched parts, so I don't need this. I felt that the manufacturer was thinking a lot to make beginners interested in this field.

I almost installed the upper deck. Some parts were scraped because the etched parts were used. The part of the flagpole at the tail end will probably be damaged if it is attached, so I will take the last one. The deck of the battleship Musashi at the time of the Battle of Leyte was dark, so the parts of the deck were colored dark gray. It's amazing that plastic models don't require painting.
(2021/10/21)

It's like this from the bottom. Even though it's such a large piece, it's not warped at all and is placed on a perfectly flat desk. Great.

I didn't notice it because it was my first time building the Fune-Next series. I was wondering if I could make it into a waterline model, but it would be like that if I remove the bottom parts, but I feel uncomfortable because the bottom part is empty. I decided to cut and paste the plastic board. I think they could put a piece of board for the bottom of the ship.

Well, the white bottom is interesting. I thought I finished it carefully, but there are some parts that are a little rough.

These are etched parts on the lower side of the rear deck. There are many but it is still a warm-up exercise.

In order to fit a lot of etched parts in the ship body, the Fune-Next series seems to have a lot of parts together so that even beginners can easily assemble them. It is troublesome that there are many parts to cut and shave. To be honest, I prefer the concept of the Toku-series.
In the end, I decided to live near the beach a little away from the Tokyo city center. It's so close to the beach that I may be able to live a healthier life by jogging or riding a bicycle. I don't know because I have been living indoors for a long time these days. Moving is troublesome because there are many models in stock. If I had known it a year ago, I wouldn't have added hundreds of stocks like this. In Japan, people who work at financial institutions are more likely to be forced to move in order to prevent corruption.
(2021/10/24)

I'm not going to use a deck seal this time, I think all parts are painted. Keep the upper structures glued together. I'll be in trouble later…

It is a good amount of work just to assemble a funnel when it comes to using etched parts. This time, there is no loss of parts, and it is relatively smooth.

I think the works of the forward bridge are one of our most tense places. Replacement with etched parts such as No. 21 electronic probe (square mesh radar), stairs, rudder, signal flag yard, etc. improves precision. There are some parts that are too detailed to catch up with, but the parts of Fujimi are amazing as they can be reproduced at 1/700.

I packed my plastic models in a box while I was preparing to move, and I ended up with just under 20 pieces in a big cardboard box. Personally and in my wife's opinion, I thought this is far too much. I have succeeded many times in the sneaking mission to prevent my wife from finding out from the entrance to the closet in the innermost room, but this kind of moving work always reveals it. There are many genres such as AFV, aircraft, ship, and figure, I can only say that it has accumulated before I knew it. If I don't buy it now, I can't get it anymore. But in the future, I would like to keep them in one or two boxes. I want to go back to the days when I started making models, buying one box, and building it with excitement.
(2021/10/30)

The battleship Musashi was also stored in the dry dock because I will move about a week later. I am lucky to be able to use the box of the kit as it is because it is not full-hull and not so high.
The dry booth, the ventilation fan for the paint booth, and the compressor are so big that it is difficult to pack. Packing is hard when I have fishing gear, road bikes, and other irregular sizes that can't fit in a box. I may not be able to update the website for a while.
(2021/11/06)

Well, I just finished moving all the stuff. On Friday afternoon, there was a traffic jam and it was hard for me to move my baggage late. Both the leader and other workers of the moving company were very professional, and the work was careful and fast. It's hard on the day of moving, and the next day is also pretty untidy. I took a short break and saw Mt. Fuji from nearby.

I didn't throw away the work mats I used before, so I put them all together. I think it will match the size of a desk, so I think I will make it in a workspace like this for a while. I want to change my desk to a bigger one when the room gets tidy and the number of plastic model piles decreases, but I don't know when it will be.
(2021/11/13)

I am still assembling the structures on the deck. When the chimney was assembled and bonded, some of the etched parts came off and were rebonded. Is it because I put too much force because I didn't know well how to fit the parts? So the rear bridge is in the process of attaching the etched parts after bonding, which is also a good and a bad thing.
I took a photo with the new smartphone camera. I have been using a smartphone for more than 4 years and I felt the limit, so I renewed it. I wasn't sure if I should buy Google's top-end rank Pixel, but I bought Motorola's Edge 20 because of its moderate price and performance. The benchmark is 29000 old Zen-Phones and 524000 of this phone, so the number is 15 times. That's why applications that used to fall off work so well this time.
(2021/11/25)

For now, this main weapon is the best feature of the battleship Musashi. So I was finally able to assemble these. Various parts are scraped to install etched parts.

There was a hole in the main gun from the beginning. When I attach the handrail to the top of the turret, I feel a sense of accomplishment.

It was unexpectedly difficult to assemble the Battleship secondary armament including the etched parts. Should the main gun and the secondary gun be attached to the hull? When I move the turret, I am afraid that small parts will come off.
(2021/11/29)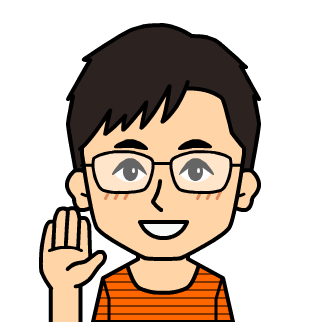 I am interested in models of tanks, airplanes, ships, military figures, I build them little by little when I feel like it. I am also interested in the history of war. My starting is Tamiya's Military Miniature series in elementary school.
From elementary school through university students repeatedly suspend and restart my modeling, it's about 25 years of this hobby's history.
From February 2007 I was quietly doing a site called "Miniature-Arcadia". It is being transferred to this blog with the same name from December 2016. My update pace is uneven, but please come to see me here occasionally.