This is Fujimi's precision detail IJN Destroyer Yukikaze (Snowy Wind) and its photo-etched parts set that I bought it a few years ago. I could not assemble it because it was too fine. I used to be a little familiar with the photo-etched parts after building the Aoshima's destroyer Hatsuharu, so I pull it out from the back and continue to assemble.
Parts of one ship look like this. Although the price of the kit is slightly high, two destroyers are in this box and it's a little advantageous to be able to make the same ship again. I wonder if there is any energy to build another ship after the Yukikaze.
The first process goes smoothly.
Of course, it is easy to understand because it is Fujimi's exclusive photo-etched parts, it is complicated to check carefully the manual of plastic kit and photo-etched parts alternately. This time I will practice and the goal is to install many parts. I wrote a lot of marks on the instructions with a color ballpoint pen, but once I thought about it, Because I am planning to make another one, it becomes hard to see if I mark in the manual much.
This time, I learned a little and started to assemble with the setting on the wooden base. It became easier to handle and reduced the possibility of component breakage. I wonder I can finish it this time.
(20-July-2017)
Repeated a large number of searches for losing parts and crawling on the floor. Trolleys for placing torpedoes and torpedo screws are photo-etched parts. I placed this car on the deck center.
I attached the photo-etched parts of the hose reel on the front deck since there is no water hose, I made a 0.1mm copper wire wrapped around a 1 mm plastic rod. I should have done this at the same time, but I was struggling to handle the tiny parts and could not afford it.
Although some parts have bent, somehow assemble completed. I used almost photo-etched parts. I was surprised that the life floats are prepared with metal parts. I suppose the correct location of these floats is attached on the side of the bridge.
(23-July-2017)
I liked this picture the most. I have a feeling of fulfillment by attaching the photo-etched parts that are not used. Blowing the ship's bottom color to give momentum, work will be done at once with the warship color and detail painting.
Yukikaze is the only ship surviving to the end of the war among approximately 60 Kagero type destroyers. Yukikaze participated in several operations from the war to the battleship Yamato's suicide attack. After the war, it was handed over to the Republic of China and was dismantled in Taiwan in 1971. There are many Japanese who have a strong affection, very destined destroyers.
Commissioned: 20 January 1940
Displacement: 2,033 long tons
Standard length: 118.5m
Beam: 10.8 m
Speed: 35.5 knots
Complement: about 240
Armament
• 4 × twin Type 3 127 mm 50 caliber naval guns
• 2 × 4 tubes 610 mm (24 in) torpedo tubes
• rotating midship torpedo launchers + reloads
• 5 x triple 25mm Type 96 AA guns
• 18 × single 25mm Type 96 AA guns
• 1 × depth charges
Well, I painted using warship color (2) of Creos Mr. Color, it's the color of Yokosuka Navy Yard painting color. The linoleum part inevitably disappeared when painting warship color up with a fine part. This level of detail, I wonder it cannot be sprayed even with 0.2 mm nozzle airbrush work.
As for the attached decal, since it has been lost, I'm not sure when I lost it, the Rising Sun Flag has been diverted from past build kits. It is a great blunder to lose decal. It has been neglected for several years and it has repeatedly been built and interrupted many times so the risk of loss increased, and I moved house last year. Generally, it is a promise to come out from somewhere after made it, but this time it did not come out. From now on, I would like to make it at once without being bored.
After lightly washing in black and emphasizing the details, washing with a thinner rust color. I think there is a feeling of a try-hard at the front line, although she is a small destroyer. How is it? I wonder if we enjoy watching the complexity of the structures on the deck regarding the battleship models, rather than enjoying the weathering like a tank model.
The handrail of the ship model that I have been built until now is all normal forms, this kit has a bulletproof board with an emphasis on places near the anti-aircraft gun. It can be imagined that the enemy's air power threat to IJN battleships had reached its peak.
I noticed I make almost destroyers only. Next time I'd like to undertake a battleship. There is no need to hesitate a lot of parts. If I keep moving my hands, get closer to completion, unless I make a big mistake.
(30-July-2017)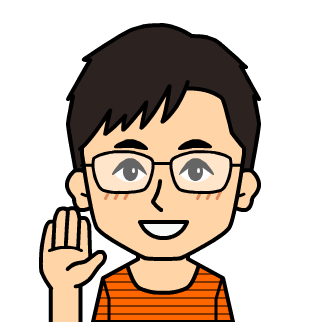 I am interested in models of tanks, airplanes, ships, military figures, I build them little by little when I feel like it. I am also interested in the history of war. My starting is Tamiya's Military Miniature series in elementary school.
From elementary school through university students repeatedly suspend and restart my modeling, it's about 25 years of this hobby's history.
From February 2007 I was quietly doing a site called "Miniature-Arcadia". It is being transferred to this blog with the same name from December 2016. My update pace is uneven, but please come to see me here occasionally.