Happy New Year in 2021! As it is the new year, I will upload a new model. A few years ago, I bought Fujimi's 1/700 Lucky Bag and one of the items was not so valuable as the price. The kit for the diorama during the construction of the battleship Yamato, I assembled as it was in service in 1941. I didn't touch the aircraft carrier Hosho that was in this kit. I would like to make it properly here now, I will do my best.
Ho-sho means a phoenix is flying through the sky, so I think it is a lucky word. It is said that the appearance of a phoenix is a sign of good things happening, so I want to keep our luck in this difficult virus pandemic period. By the way, I've made several ship models in the past, but I'm a beginner. I aim to complete it. By the way, I haven't touched a lucky bag at all since then. But I sometimes buy Fujimi products separately. Photo-etched parts have become expensive recently, which is a disappointment. I would like to see a box set of photo-etched parts and the hull again.
I did not think too much and assembled the parts somehow, but I made a mistake in the direction of the large parts glued.
By the way, this is the kit box that was included Hosho in the set of a lucky bag I bought a few years ago. Before this year, Fujimi's lucky bag was a reasonable combination. After that, I had an image that they were relentlessly trying to deal with a combination of bad inventory disposal that was quite brute. But I think each kit itself is very good.
Failed. The large box-shaped part in the middle was attached to the front and back, so I left it for a while and it became impossible to fix. I attached some small parts on the side, and it took me a long time to peel them off with pouring glue, so I ended up breaking two reinforcing bars. It was so damaged that I thought it was a direct course to the trash can.
For the time being, I took a deep breath, corrected the direction, and reattached it. I think I will try to fix the distortion of small parts and some scratches as much as possible later. I think there might be a part hidden behind other parts. Even so, after I made a big mistake, I lost my motivation. When I tried to make a ship model for the first time in a while I was embarrassed by the trouble. For now, I bought the photo-etched parts, so I will try to do as much as I can. When I was fixing the wrong parts, the bollards on the bow were damaged, so I fixed it with a round slice of the runner that was stretched.
I don't want to keep a failed plastic model as soon as I start making it, I thought it would cost about 2,000 yen on Amazon, so I searched for Hosho but it was all sold or not available. Even if it is sold, the premium price is 6,000 yen or 8,000 yen… Is it waiting for reproduction? No option to buy this kit again, let's keep going.
(2021/01/01)
I will try to use them separately sold photo-etched parts for Hosho. I just started assembling it, I'm not sure where to replace it with the photo-etched parts or just a lot of additional parts. From a quick look, I think there are many additional parts.
I assembled some searchlights on the flight deck.
There are many things like an airplane elevator on the back. Is it possible to attach a lot of pillars to the ship's bow at this timing?
That's all for the boat this time. I will paint it all together later.
Includes four biplanes with precise transparent parts. There are type 92 carrier-based attack aircraft and type 95 carrier-based fighter aircraft 2 each.
Assembled using 1/700 scale biplane photo-etched parts. It is quite difficult. To be honest, I didn't like it because I had a hard time with the first plane. This is a good item to train my patience.
Speaking of PC games, I bought a Motorsport Manager at the end of the year and it was so interesting that I kept playing it. I'm just looking at the racing cars that go around the circuit, but I'm really into it.
(2021/01/05)
It didn't go very well, but all four of them came into shape. Before I started working on this kit, I was thinking of buying a separately sold airplane and lining it up on the deck. No way. This is enough for this time.
They stayed on top of the cotton swab lid while assembling the hull. I have to be careful not to lose it.
Before I started making models of an aircraft carrier, I thought it was like putting boards on the hull. The more I make it, the more I realize how complicated the structure is. The lower deck and the upper flight deck have two tiers, and the assembly is a little complicated.
Since the part where the hose reel is wound is replaced with the photo-etched parts, the hose reel is being made of plastic rods and ultra-fine metal wire. I don't like this copper reel because my cat loves playing tricks on it.
There are still some parts to attach.
(2021/01/07)
There are many facilities under the flight deck. I thought it would be easy to complete because it is a small aircraft carrier, it is quite difficult.
Actually, the flight deck and the hull are not bonded yet. This is my first time making an aircraft carrier, so I'm a little confused about the procedures of assembling and painting. When should I paint the hull color or the wood brown of the deck? Should I use an airbrush or brush?
I attached the photo-etched parts as much as possible before entering the painting process. In addition to handrails and ladders, there are many parts unique to aircraft carriers, so it's very fun to make them.
Wooden decks are painted with wood brown, dark yellow, and tan. If I think about it, it was the first time to paint wooden decks among my small number of model ships. Battleships made in the past used deck seals. I love deck stickers because they are easy and effective.
The flight deck can be masked easily. There were too many structures on the lower deck, so I didn't feel like masking, so I used a thin airbrush to cover the gray one. In the end, I painted the fine parts with a small brush.
I made the pattern a little irregular by washing which is often used in AFV model making. We'll see later, but we can't see much of the lower deck.
(2021/01/09)
For a small aircraft carrier, there are many boats and cutters. I am painting small parts.
It's my first time building an aircraft carrier, so I don't know what to do with it, but it's quite difficult to work on the part of the ceiling of the flight deck where a small boat hanged. I had to attach the flight deck and the hull before I could assemble it, and then I had to paint only the suspension part with a brush. It was a little misaligned due to the adhesion of parts. I can't fix the parts vertically down because the handrail is in the way… It's strange. And I painted the inner side of the boat very hard, but I can't see it very well.
When I was cleaning up, I found a wooden stand which I was planning to use as a paint stand. The one I'm attaching to Hosho is for assembling a track for a tank model, so it is a little thin. The last time I built a Yamashiro was more than a year and a half ago, so I was so enthusiastic that I forgot to prepare a bigger painting table next time.
After a series of detailed work, decals were pasted on the carrier-based aircraft and lined up. Then, I'll put an antenna a little and airbrush the matte clear. Shall I install a lifebuoy?
The buoy is probably not molded in the kit parts. I cut the copper wire of the electric wire and cut it into round slices.
If I paint it and stick a decal on it, and put it on the deck, I think I'll be able to tell it's a carrier-based biplane.
(2021/01/11)
The aircraft carrier Hosho was completed. According to the kit, it is military equipment and facilities in 1944. When it was commissioned, there was a small bridge (Island), and the chimney was vertical, not in the shape of a sideways projection like this kit.
The flight deck was 180 meters in total length, which sounds quite long. Later, the performance of the aircraft improved, and in the case of single-engine reciprocating aircraft, this aircraft carrier was off the front line due to a lack of the deck length required for takeoff and landing.
The aircraft carrier Hosho participated in the China Incident, but the Battle of Midway was his last mission. Even in Midway, the speed was slow and it didn't go out to the front. After that, it was used for the landing training of aircraft carrier crew.
This time, I was able to reproduce the airplane rescue net and the personnel rescue net by using the photo-etched part for Hosho. Airplane rescue nets are installed on both sides of the flight deck to prevent carrier-based aircraft from falling. In the case of Hosho, the rescue net for the crew seems to be on both sides of the bow. The net is smaller than the airplane rescue net.
Probably, when the aircraft carrier makes a sharp turn, the inclination of the deck will be considerably large, so the carrier-based aircraft and crew will be often unstable.
As this kit included Hosho, it was anchored next to the battleship Yamato during its outfitting work as a counterintelligence activity. Of course, the area was off-limits and there must have been a lot of military police, I wonder this Hosho anchored was for counterintelligence purposes.
The decals on the flight deck are protected with a matte clear several days after being attached.
The wooden flight deck was painted with a brush with a slight gradation.
Is it like this when landing approaches?
Light weathering is given to the entire ship.
I thought I would throw it out after I failed to assemble it. After all, it wasn't so noticeable below the flight deck, so I guess it was a good choice to continue making it. I would like to make an official aircraft carrier someday.
(2021/01/13)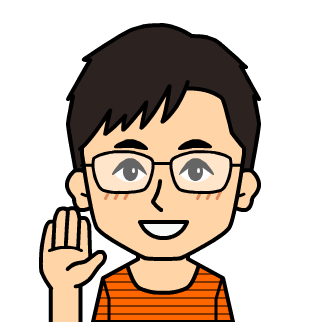 I am interested in models of tanks, airplanes, ships, military figures, I build them little by little when I feel like it. I am also interested in the history of war. My starting is Tamiya's Military Miniature series in elementary school.
From elementary school through university students repeatedly suspend and restart my modeling, it's about 25 years of this hobby's history.
Born in February 1970, I live in Tokyo. From February 2007 I was quietly doing a site called "Miniature-Arcadia". It is being transferred to this blog with the same name from December 2016. My update pace is uneven, but please come to see me here occasionally.