This is my first kit of ICM. I think it's a bit difficult to make a German twin-engine for the first time. I'm a little worried if I can finish it. ICM is a major plastic model manufacturer in Ukraine. Among plastic model makers in Eastern Europe, Eduard in the Czech and Zvezda in Russia which I just made recently are famous in Japan.
If I take a look at the last page of the manual, it says number 90. How long will it take to finish? I'm getting worried if I can finish it.
Wow, the total length is long. Moreover, the body is thin.
It's inside the airframe. There are many small parts. Some parts don't fit the dowel and I don't know how to attach them.
I'm not sure if it's for 3 people. A decal such as a meter of a cockpit panel was attached. The cockpit panel is slightly curved in the middle. There was only one cockpit seat, and it was a twin-engine aircraft with a slightly large fuselage, so maybe the cockpit panel was bent to improve the visibility of the edge.
(2020/12/20)
By the way, the inside color of the aircraft is RLM02 gray. At first, I was thinking of painting after assembling all the parts that seem to use the internal color of the fuselage. I use this color quite often until later, so I think it's better to paint it frequently while assembling.
Back of the wing. The position of the engine compartment and the landing gear is almost the same. Both sides of the fuselage will be a complicated mechanism.
Wings and fuselage are glued together. It's a good combination. There is a little gap, and it is easy to fill with putty.
The twin-engine is reproduced with the structure of a fairly fine part. There is also a color specification for painting, but what should I do? Personally, I am satisfied with the outside. For the time being, I will paint only where I can see and assemble as much as I can. Same as usual. After installing the engine cover, probably just need to paint the outside.
I thought there was no engine with the usual air-cooling mechanism in a single-engine, but I heard that this engine is a V-type 12 cylinder engine and liquid cooling type. It was certainly V-shaped when I was assembling.
(2020/12/22)
There is a little difference in level. I corrected it with putty. It wasn't very clean.
I can see the landing gear far inside. I will use RLM02 gray a lot. Vallejo also has similar colors, so I can't decide whether I should paint with an airbrush or with a brush.
I painted the tires separately and installed them first. When I paint the whole thing, I mask it.
I'm painting bombs. By the way, there seem to be 10 in total, but at this time I had only assembled 8 bombs and left the other 2 was in a different runner part. I didn't notice it because it was in a completely different place.
Dornier Do 215 B -4 has a round tip of the main wing, so it gives a slightly sluggish impression. I was wondering if the mold is also dull, but there is no such thing, and the edge of the rear end of the main wing is thin and sharp. The tail is thin and gives a very sharp impression. The manufacturer ICM has very high quality. This is my first time making this and I like it.
(2020/12/24)
Suddenly I want to make a different model, so I have to evacuate Do215B to a nearby cardboard box. I suddenly want to build an aircraft carrier. If I do this kind of thing, I won't be able to open it again in many cases, so shouldn't do that much. I think it's getting more and more shaped, but at this point, it's still a long way to go.
A significant number of canopy windows need to be masked. If there is enough money available, I can use ready-made masking stickers.
I put the machine gun in the cockpit, so I glued it through the hole of the canopy. There are 6 machine guns in total. At that time, there was probably no rotary gun.
Well, since it's a dual-engine, large bomber, it's probably not going to be that acrobatic, but it's probably got a seat belt around its waist. I used a Finemolds seatbelt for German air force aircraft.
The canopy has been largely masked. There are many other clear parts already attached to the fuselage, so I have to mask them.
(2020/12/26)
The parts fit very well. I was very happy because I expected the installation of the canopy to the fuselage would be very difficult.
With this much masking work, I still prefer the task of assembling tank caterpillars one by one…
I used white and black as a base coat, but when I finished the camouflage painting, it wasn't as effective as usual.
I forgot to mask a part of the canopy on the lower part of the body. To be exact, 3 pieces. It would be nice if I could remove the paint with a thinner later. If it doesn't work, I guess I just have to paint it with dark paint.
Masking work is done before starting to paint the upper surface of the aircraft.
(2020/12/28)
It covers a large area, so I use paper flexibly around here to reduce the consumption of masking tape.
It doesn't follow the same pattern as the manual, but it looks like this.
This modest camouflage pattern really feels like a German aircraft.
This ICM kit doesn't have a Swastika decal. I felt shocked. It is also called Hakenkreutz. Normally, even if it is impossible to put it in the whole shape, I think there will be some contrivance of the manufacturer such as the shape of swastika which is divided into two parts and combined into the shape of a Swastika. I think it is too much from the historical perspective to eliminate specific marks like this.
I looked for the Luftwaffe swastika mark to see if I could use it from the leftover decal of the German airplane that I made in the past, but there were no perfect ones because there were many variations in color, design, and size. I didn't make that many German planes in the first place.
I got the Extra Decal with various Swastika markings. I went shopping in Hannants for a long time. It is around August this year. The distribution may be stagnated due to the new virus, but I received it in about 2 weeks. I bought 2 sheets because it costs a shipping fee. I don't know if there are many opportunities to make German planes.
Speaking of Hannants, it's England. A variant virus is re-epidemic in England now. There are too many people when I go shopping at the supermarket in Tokyo. It seems that most residents of Tokyo spend their time here without returning hometown.
(2020/12/30)
After a lot of hard work, I finally completed Dornier Do 215. This type is called Do215B-4, a twin-engine reconnaissance plane.
The Dornier Do215 is an improved version of the Dornier Do17. Do215 was developed for export by improving the engine. The basic shape is that Do17 and Do215 are very similar. The area around the engine cowl is a little different. There are four crew members.
Both were called "flying pencil", "Fliegender Bleistift" because they were straight and slender. It was originally developed as a high-speed mail transport aircraft. The high speed was excellent for military use, I suppose. A total of 105 Do215 aircraft were produced.
There are so many machine guns in the cockpit. It shows just how much the fighter was a threat to the crew of a large reconnaissance plane or bomber.
Marking was assigned to the German Air Force's 4th Reconnaissance Battalion, which served on reconnaissance missions during the Battle of Britain. It was deployed in France in August 1940.
It is very difficult to make a twin-engine plane of the German Air Force with too many windows for the first time. I should have made a plane with less canopy.
When I installed the engine part to the fuselage, I wondered if there was a little gap or if I should ignore it as part of the panel line. I filled the big gap with putty and ignored it if it was a little off. I like the point where these important big modules are installed to be a little bit closer to each other.
I also put an antenna line on it. I don't know where the middle part comes out from, but I think it's just the atmosphere.
The upper surface of the fuselage is flat including the main wing, and the thin and straight part of the fuselage looks smart and cool.
The decals in this kit of ICM were a little dry and some of them were likely to collapse. It is too hard to fit, so I might have a little silvering.
Also, the white and black of the German military cross mark on the decal are out of alignment and there is a thin white line inside, so I had to retouch it with a brush. If you are concerned about it, it is better to modify it.
It's a reconnaissance plane, so it's got two cameras, and it has its own windows. It is equipped with bombshell outfits and can perform bombing missions.
So many canopy frames are difficult to finish beautifully.
The upper surface of the fuselage reproduces a two-color geometric camouflage paint. It's quite plain. It can't be helped because it blends in with the color of the ground when seen from above. On the other hand, the light sky blue on the underside of the fuselage is pale and beautiful.
The 1/48 scale Do 215 is about 40 cm wide and 35 cm long when assembled. It is quite impressive. Since it is a large body with a large wing area, I changed the surface looking by washing it so that it does not become monotonous. Even if you assemble the same plane plastic model, it has a different interest from a single reciprocating fighter. Not only ICM, but I still have some Luftwaffe twin-engine aircraft kits, so I would like to try again.
(2021/01/03)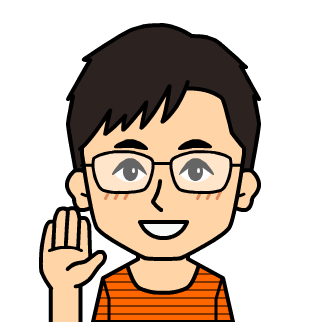 I am interested in models of tanks, airplanes, ships, military figures, I build them little by little when I feel like it. I am also interested in the history of war. My starting is Tamiya's Military Miniature series in elementary school.
From elementary school through university students repeatedly suspend and restart my modeling, it's about 25 years of this hobby's history.
Born in February 1970, I live in Tokyo. From February 2007 I was quietly doing a site called "Miniature-Arcadia". It is being transferred to this blog with the same name from December 2016. My update pace is uneven, but please come to see me here occasionally.