Since I'm making a T-90 tank, I think I will take a tank crew on this AFV. This Max Factory tank soldier kit contains 3 girls. It's an injection, but it's quite expensive. But they sell out so quickly that I bought some when they were released. I hope there will be another chance to make it somewhere.
It's an injection kit, but the mold looks good. Unlike Dragon Models and Master Box kits, the parts are designed to be fit perfectly. I like it very much, this kind of combination. However, depending on the situation and the person, it may be difficult to modify.
(2020/12/09)
I don't know the color of the camouflage uniform of the current Russian tank crew. There are many WWII German army materials… For the 4 camouflage uniforms, I tried to paint the Creos Mr. Color RLM82 light green with a little mixture of white and fresh. The female soldier in a tight skirt painted a mixture of Mr. Color khaki and a little khaki green.
For the skin color painting, I want to use an airbrush for the base, so I mask the surroundings in uniform areas with mask sol. It would have been easier to apply the skin area first and mask the skin color, now that I think about it.
They are female soldiers of the Russian army. I made its skin color a little pale. I need to paint a little more detail.
I also tried to make their skin whiter than Asian people.
Recent Russian tank crew seems to wear camouflage uniforms, so I added a camouflage pattern in dark green and dark brown. It is the color of Vallejo's German camouflage pattern. I didn't notice the details in the explanation of Max Factory. It has a nuance that you can check and paint as you like.
(2020/12/12)
The figure of the modern Russian tank crew has been completed. Four out of five are camouflage-painted, so it takes quite a long time. If you have 5 pieces, it will be a bit difficult to make them all at once.
These three are figures in poses that are easy to decorate with the tank. By the way, Russian tanker helmets have 4 cushions vertically in WWII, and it seems that there are more in current use. I guess it's right.
She is a female tank soldier in the Russian army. For injection, the mold was firm and it was relatively easy to paint.
This is a female tank soldier wearing a short cap. It's a kind of situation where she is being careful in front of her superior. I can't use this with tanks.
What is it? It looks a little too young. It's intentional.
This is a female soldier in the Russian army, but she is wearing a tight skirt, which might be a clerk-like job. It's hard to paint because the face is small.
The legs of the Russian female soldiers in tight skirts and long hair should have been smoother. It was disappointing that there was some unevenness in the brush. I smoothed it with a sponge file and repainted it, but the finish was not very satisfactory.
I think it has a pretty good atmosphere when combined with a tank.
It is disappointing that the rotating gun mount on the turret was fixed during the washing, so I could not force it to rotate because I was afraid it would break, and it's a pity that the figure turned in the wrong direction.
At first, I thought that I might have finished all of them by force. When it was completed, I was able to paint it in a fun way because all 3 women's bodies have different features. Well, there were figures painted in a Russian feminine style. Men's figures are not the primary purpose of this kit. It is easy to assemble and a very good kit. I hope they release it constantly, though I still have some in stock.
(2020/12/18)

I received a request from the comment, so I uploaded a few more whole pictures. The modern Russian tank crew kits are not so much, so it is valuable. Well, this kit is basically based on the concept of "Moe" captivating, but it has an excellent shape kit.
(2021/01/06)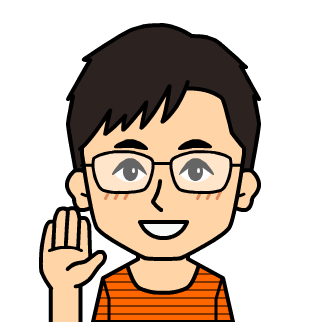 I am interested in models of tanks, airplanes, ships, military figures, I build them little by little when I feel like it. I am also interested in the history of war. My starting is Tamiya's Military Miniature series in elementary school.
From elementary school through university students repeatedly suspend and restart my modeling, it's about 25 years of this hobby's history.
Born in February 1970, I live in Tokyo. From February 2007 I was quietly doing a site called "Miniature-Arcadia". It is being transferred to this blog with the same name from December 2016. My update pace is uneven, but please come to see me here occasionally.