It is a kit of a Ukrainian plastic model maker called ICM. It is a kit of Soviet soldiers during World War II. Figure set of 1 male officer and 3 female servicewomen. The box picture doesn't say they are on break, but I think the title was chosen when they sold in Japan. Well, it looks like they are preparing some tea. I thought it would be better for me to write "under scolding" in the title. It is very good at box painting. It might be my first time making an ICM figure.

This time, I started making ICM military figures for the first time, and I thought that the mold was dull as an injection figure. Actually, the texture of the plastic is just right for assembling and shaving, and the mold of the military uniform and the belt is very fine and sharp. This mold is also good because the plastic goes around to the fingertips. I wonder whether ICM is actually a great plastic model maker. I had made a WWII German twin-engine aircraft once before, I had an impression that it was a fairly sincere manufacturer.

As for what other figures they are releasing, there are so many unique situations that it's hard to buy them. It might be for people who make model scenes.

Is the layout like this? It looks like a scene in a war movie.

The mold of the soldier's face looks good when I lightly assembled it. Especially three female soldiers look pretty. This maker's female figure may be well shaped with other kits.
Ukraine is in a state of existential crisis, and I hear that there are famous plastic model manufacturers here. I have made some Mini Arts and ICMs. I heard that there are other ACE. They seem to release a lot of mini-scaled AFVs. I hope a cease-fire agreement will be reached at least as soon as possible.
(2022/03/01)

Women soldiers' underwear, desks and chairs, and record players. I think that a string is attached to something that looks like a log, and the underwear is hung up, but it can't stand up as it is, so I processed the base a little.

I started painting, an undercoating skin color, desk, and chair, selective drying, and uniform. There are underwear and accessories, so it's quite complicated.

This time it happened, I painted white eyes on their faces and drew eyes at the end. After all, I could finish the face at first, or I could paint the face after painting the clothes, but it was better to paint the face all at once at some timing. When the work is cut into small pieces, it is easy to lose concentration.

This is how women's underwear is painted. Patterns are too fine to draw and there are many. I didn't know it at first, but the mold contains clothespins, so it might be better to paint it brown.

I hung the laundry on a thin fishing line. This isn't military modeling.
(2022/03/04)

It was hard because there were a lot of small items, but four figures including female soldiers were completed. Oh, is this for a diorama? Personally, I like a kit that comes together at the end, this is difficult to decorate. It might be interesting because we can change the arrangement.
The mold is not as good as the Box art, but I think it is good.

This female figure was a little hard to assemble. I think it would have been easy if the cheek and palm were molded together and glued together with the wrist.

The captain is the only male in the group. He has several medals on his chest. The mold of the face looks like middle age and is well made.

I think this female soldier figure has an excellent pose. The fact that the vertical lines of the body are slightly warped with the hand on the waist is also well expressed. It is also good that it has a slightly diagonal upper eye line.

This female soldier has a metal coffee or tea server. She said, shall we have some tea?

Perhaps ICM is the first company in the world to develop plastic model kits of women's underwear?

At any rate, I hope these precious kits will be resold constantly. If you like military figures, you should try to make them at least once.
(2022/03/08)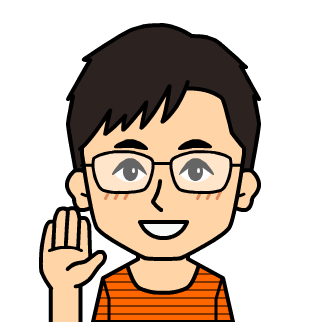 I am interested in models of tanks, airplanes, ships, military figures, I build them little by little when I feel like it. I am also interested in the history of war. My starting is Tamiya's Military Miniature series in elementary school.
From elementary school through university students repeatedly suspend and restart my modeling, it's about 25 years of this hobby's history.
From February 2007 I was quietly doing a site called "Miniature-Arcadia". It is being transferred to this blog with the same name from December 2016. My update pace is uneven, but please come to see me here occasionally.