The light cruiser Kumano of Tamiya is to be assembled. It is a heavily armed light cruiser with a five x 15.5 cm triple gun as the main armor. It is the 4th of the Mogami class cruisers. Later, work was carried out to replace the 15.5-cm triple-gun turret with a 20.3-cm double-gun turret.
This time, the etched parts of the Artist Hobby. Try using both the basic and upgrade sets. Together, there were about five small etched sheets.

Glue large parts to starboard and port. It's an unusual procedure, but I wonder if I have done it a few times.

There are still kits that come with metal ballast. And it has a built-in torpedo firing tube. I glued them in parallel this time, but sticking out the head a little was more interesting.

If the kit is left as it is, the detail is not enough, so the turret detail can be improved, so it is excellent.

The upper and lower deck of the machine gun stand have fine details and many parts. It's pretty hard to make.
(2023/10/30)

It is complicated for a modeler who is not used to making a ship model because Tamiya and Artist Hobby's manuals are matched and assembled. But this is a part of the fun of making models.

The bridge and chimney are glued to have etched parts. There are a lot of parts to craft on the left and right side around here, so I thought I'd glue the small parts together now.

The rail on the deck to move the carrier-based aircraft is difficult because a lot of long and narrow metal pieces are glued together with the etched parts. As I want to make it strong, the adhesive area is small, so I can't help but put too much superglue on it, and it looks not so good. I think it's better than getting loose while painting. When I scraped the rail mold, the linoleum stopper mold disappeared, so I only scraped it lightly. If it looks a little three-dimensional, it's OK.

The handrail of the machine gun stand seems to have been bent rather well.

I thought assembling the etched part of Artist Hobby would be quite easy because the etched sheet is small. But after all, there is a lot of work, and it takes time. All the parts are relatively effective, so it won't be pointless.
A few parts are not listed in the Artist Hobby manual but are likely to be used. Does that mean you can use it as you like, depending on each individual's experience? I'm a little confused about the parts around the main gun.
(2023/11/04)

The detail upset of this etched part does not have a platform for loading carrier-based aircraft or a crane pulley. The excess of etched parts I have done in the past will do for these. I wanted at least some davit of small boats and cutter boats. As expected, I think the Tamiya parts davit is too undetailed to be balanced with others. It depends on the mood of the builder, so I guess I can ignore these. I want to improve the detail, which was always replaced with the etched part in the Fujimi kit before.

I had three reconnaissance planes on board. There are 2 x 95 type seaplane and 1 x 94 type seaplane. It's not very detailed, so it's easy, but I attached the etched parts of the propeller and the posts of the biplane. The post is a shredded stretch runner. Fine work makes my eyes tired.

I don't want a crane without a pulley. It seemed difficult to make my own, so I relied on Rainbow etched parts. I would have liked a few more parts than the upgrade set on the package for Artist Hobby.

I think Artist Hobby's manual lacks pictures and illustrations as a whole. They don't think much about the user because of a lack of explanation. If the user is familiar with other etched parts, such as Fujimi, they will understand, but a modeler using etched parts for the first time will be confused.

If it is made only with Tamiya's original kit, the number of parts is not so large, so the assembly might be completed in less than a day. If the etched parts are built-in, there will be a lot of complicated work, and I don't think it will go very far.

Is it true that the basic color of the aircraft was silver in the instructions of Tamiya? There are a lot of silver planes. It would be too visible if I put it on the deck, but all three planes were painted silver this time.
(2023/11/09)

The cruiser Kumano was finally completed. Since it was a light cruiser, I thought it would be relatively easy to complete, but the volume is a heavy cruiser class. In fact, it's a heavy cruiser with the main gun change later.

Cruiser Kumano is a heavy cruiser of the Imperial Japanese Navy and is the 4th ship of the Mogami-type. It was built as a light cruiser with a 15.5 cm gun and later became a heavy cruiser in 1939 when the main gun was replaced with a 20.3 cm gun. According to Tamiya's instructions, the London Naval Treaty stipulates that heavy cruisers should have a main gun caliber greater than 15.5 cm, and Japan could not build them because it had already reached the regulation number. It was designed as a light cruiser with plans to change its main gun after the treaty expired. At the time of the main gun replacement construction, the center of gravity was changed, and the restoring force became weak, so it seems that the major construction was carried out in various parts.

Since the beginning of the war, Kumano has supported the battles of Malay, Sumatra, Andaman, and Burma and participated in most of the major naval battles in the Indian Ocean, Midway, the Second Solomon Islands, the South Pacific, and Mariana.

However, during the Battle of Leyte, the ship lost its bow due to a torpedo attack, and while it was being repaired, it was attacked by a carrier-based aircraft and sank in the port of Santa Cruz. Even after the Battle of Leyte, Kumano suffered heavy damage, with 6 to 8 torpedoes and 7 to 10 bombs hitting the area within one month before sinking. They persistently tried to return to the mainland but finally sank on November 25, 1944. Most of the rescued crews were also part of the land war in the Philippines, and only a few were able to return to the mainland.

It is a little hard to understand, but the etched part can open the sealed door this time. Attaching the side door's hinges to the bow of the ship is common. I tried to make it by paying attention to such places, but I bought more etched parts many times in the middle, and I forgot what it was like because I stopped working before it arrived.

There are five main gun turrets, and each of them has three guns, so the total of 15 guns is quite powerful.

I didn't think much about the position of the platform to move the carrier-based aircraft, so I glued it together, and it became cramped when I lined up three aircraft. But I think it would be good to put a reconnaissance plane on a rather plain warship as a good accent.

It has a polycap to insert the main gun. It would have been better to check if it fits at least once before gluing a lot of delicate parts. I can't insert it well and get annoyed when the handrail comes off while I'm messing around.

When I thought about adding etched parts from the beginning, I felt that Fujimi is easier to make because it has various kinds. But Fujimi etches are hard to get these days. I really enjoyed assembling the ship kit of Tamiya for the first time in a long time. There are still etched parts of Suzuya and the same type of ship, so I would like to work them up when I feel like it. When I set up a ship of the Imperial Navy, I felt sorry for many of them because they died a terrible death.
(2023/11/13)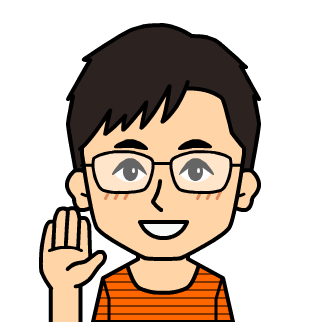 I am interested in models of tanks, airplanes, ships, military figures, I build them little by little when I feel like it. I am also interested in the history of war. My starting is Tamiya's Military Miniature series in elementary school.
From elementary school through university students repeatedly suspend and restart my modeling, it's about 25 years of this hobby's history.
From February 2007 I was quietly doing a site called "Miniature-Arcadia". It is being transferred to this blog with the same name from December 2016. My update pace is uneven, but please come to see me here occasionally.