I was inspired to make a plastic helicopter model for the first time in a long time, so I picked up a Monochrome US military helicopter I bought a long time ago.

There are quite a lot of etched parts. Roughly speaking, it is a seat belt and various parts of wire mesh.

The cockpit is relatively nice. Why is the meter part a clear part?

There are two seats parallel in the cockpit.

Seats for eight passengers will be installed in the back seat. It has a seatbelt etched parts.
(2023/11/19)

The engine fits in the round part of the nose. It's reproduced pretty well.

There are also pipes around the engine and an exhaust vent. I don't think I'll be able to see much around here after I assemble.

Is there a cockpit right above the engine? It looks pretty noisy. No wonder pilots often wear big headphones.

The net separates access to the back compartment, which looks military.

I'm working on the outside. The exterior also uses a lot of etched parts so that it may look realistic.
(2023/11/21)

I got the paint I was out of, so I went ahead with making the model after a long time. The part that couldn't be seen at all was designated as painting, so I blew an airbrush just in case, but when I closed the door, it couldn't be seen that much.

I put a decal on the cockpit panel. It shows relatively detailed instruments, so when it can be seen through the canopy, it may be quite realistic.

I painted the seatbelts of the etched parts. I don't really know which part is black and which part is gray, but I would like to try something like this.

I thought the seat was strapped and the back was khaki, but the manual said grey. This time, I will close the door, so I will just paint the safety belt and go easy.

It is very difficult to stick the left and right sides together. I think I did well on my own. The part where there is a little gap is filled with putty to make it less noticeable, so I think it is a passing grade.

Stick the left and right together, and now just before the tail is glued. This part can also be folded. It is fun as there are many processes which are not in the usual airplane plastic models

Friday was the last warm autumn sunny day, so I took a walk around Kamakura and Kita Kamakura. I also wandered around Genjiyama Park, so it was a good exercise. I was walking with my wife talking about living in Kita-Kamakura or Zushi, but the road is quite narrow and there are many hills, so it seems difficult actually. The area around Kamakura is full of tourists, and there are many people and cars in the back alleys. And that includes myself. Chigasaki is good, but I also want to live in Kamakura.
(2023/11/26)

Assembly before painting is almost complete. The small rotor at the back came off. This doesn't have to turn so I'm going to glue it sturdy later.

It's a helicopter plastic model that I'm not used to making, so it looks like the assembly was completed before I knew it. It is strange.

Since all the corners of the windows are round, it is rather difficult to attach the masking tape. Finely adjusted with a sharp design knife.

There are many colors of orange, yellow and blue, so I blow white first to improve the coloration. It takes a lot of work.
(2023/11/30)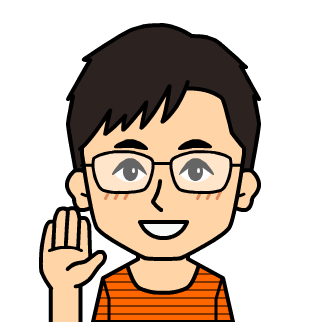 I am interested in models of tanks, airplanes, ships, military figures, I build them little by little when I feel like it. I am also interested in the history of war. My starting is Tamiya's Military Miniature series in elementary school.
From elementary school through university students repeatedly suspend and restart my modeling, it's about 25 years of this hobby's history.
From February 2007 I was quietly doing a site called "Miniature-Arcadia". It is being transferred to this blog with the same name from December 2016. My update pace is uneven, but please come to see me here occasionally.