This time is the American warplane right after World War II. The F9F Panther is a jet fighter developed by the Grumman Company of the United States. The F9F-2P was developed as a photo-reconnaissance aircraft. Why did I buy this? If I think about it now, I would have preferred a fighter plane.

Trumpeter kits sometimes contain clear film printed meters on the cockpit panel. In this case, it is a little bit troublesome because it is inserted after painting each part. I think the detail is perfect. If it can be attached properly, it looks realistic enough.

Added seatbelt parts sold separately. It's probably a post-war aircraft, so it's probably the same pattern as the WWII seatbelt. At least I don't think it's like an F-15 one.

I painted small parts. Because the mold is thin, I don't know much about it, so I use a dry brush lightly or paint the switch with white. It's easy, but it's over the canopy, so I think this is enough.

This is my cat, Munchkin named Chai. He always wants to go into a plastic model box. It doesn't matter if there are parts, so I need to be careful not to damage them. I'll take out all the parts like this, or close the cover quickly.

Please move out of there! and he looked like this.
(2021/05/09)

As far as I see, it's not a very stylish aircraft. I'm worried if it will be completed properly.

It seems to be a rather irregular way of attaching the main wing. As it is a carrier-based aircraft, it is possible to fold the main wing. It's more like raising it vertically rather than folding it.

The instruction doesn't say how many grams of weight is needed. I think I'll need a lot. The center of gravity is quite forward.

The rough assembly is complete. There are a lot of parts joints, so I wonder how clean it can be.

I found Taiwan pineapple at the supermarket, which was a topic of the China-Taiwan conflict. Of course, it is sweet and delicious. It's a little expensive compared to pineapples in the Philippines and Indonesia. It was about 150 yen more expensive, 500 yen. But I've seen it being sold at a high price of 3000 yen on the internet, so I think it's good to buy it as a trial. As a modeler, Taiwan is an AFV club. I don't want the belt type of the tank track, but I want them to put the connecting one in the kit from the beginning.
(2021/05/11)

It's a reconnaissance plane. But in the manual, there is a full assembly plan to equip with bombs. I think it's better to be lightweight like a spy plane. Many of the instructions on the trumpeter are unreliable, maybe I should do my own research.

In the end, I thought the range was important in reconnaissance missions, so I decided to simply build it without bombs.

First, I painted the white FS17875 used in various places.

Masking before painting the second color Gloss Sea Blue is quite hard. The upper surface and the lower surface of the fuselage rarely have the same color, but I think it will go smoothly from here.
(2021/05/13)

WWII U.S. Naval Aircraft Standard Color Set. I bought it a long time ago. Now they are sold separately in regular Mr. Color bottles. That would be better.

Gloss Sea Blue has a strong hiding power, so it might be difficult to apply gradation coating as a primer.

Since it is difficult to paint gradation only with the shading of the undercoating, I tried to make the panel a little brighter as a modeling performance.

It is gloss coating, decals are easy to attach. It's simple because there aren't many caution marks. Current jet? I don't know if I can call it, the decal attachment process is too simple and a little bit unsatisfactory.

I removed the masking from the white part. It looks like it's almost done.

It turned out like this when I have done the inking in the panel lines though it was finished beautifully. I wanted to spread enamel paint over the small rivets, it looks like this. I will use light gray for the blue part and use dark gray for the white part. I had a decal with a clear coating before this process.
(2021/05/16)

The F9F-2 Panther is now complete. It was the first jet to participate in actual combat as a U.S. Navy fighter. In the Korean War, in November 1950, for the first time, a US Navy jet shot down an enemy plane, the MiG-15. In other words, the Air Force had achieved results earlier?

The goal was to make a beautiful Gloss Sea Blue aircraft, but I don't know. There are parts where the finish is not good. It was hard to file everything from the main wing, tail, horizontal tail to the body to clean the joint. There might be some marks left. It takes time to use various kinds of sandpaper, so I worked while listening to my favorite music.

The Panther of this kit is a photo-reconnaissance plane, so there are some windows for taking photographs in the lower part of the nose.

I'm not sure, but reconnaissance missions during the war take pictures of where the enemy is, so I think it's a dangerous mission because it inevitably involves entering the enemy's position by itself.

The wing is not a sweptback wing but a straight line, so it's an old design right after WWII. Although its performance was inferior to that of the enemy jet fighter, it was covered by the pilot's skill and shot down many of them. However, the main mission seems to have been a ground attack.

I believe it was a marking during the Korean War with the Fleet Composite Squadron 1 (VC-1) of the United States Navy in 1953 and the Babers Point Naval Air Station on Oahu, Hawaii. But I wonder if the front-line base during the Korean War was Hawaii. It seems that Barberspoint Air Base is now closed to other facilities.

The bottom of the fuselage is also tightly molded with panel lines and rivets. Therefore, I chose to leave gray paint on the mold for its appearance. Personally, I prefer to see the details from a distance.

What is the hook on the tip of the tip tank? Many F9Fs are not attached even though I attached them according to the instruction without knowing it well. When the wings are folded on the carrier deck, will they be hooked? But it doesn't look strong.

The final clear coating was about 80% glossy. Even so, I can see the gloss when I shine the light.

At first, I had the impression that the airplane was shaped like a flying squirrel and it was more ugly than I thought. The panel line and rivet marks were emphasized a little by washing, etc., and I felt it was a surprisingly beautiful streamlined airplane. I think the painting works well. If I have a chance next time, I would like to build a fighter-type F9F Panther.
(2021/05/18)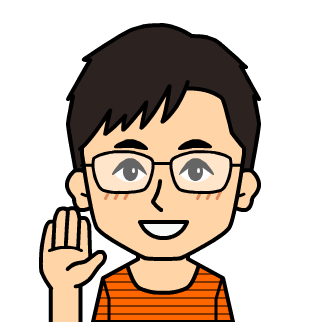 I am interested in models of tanks, airplanes, ships, military figures, I build them little by little when I feel like it. I am also interested in the history of war. My starting is Tamiya's Military Miniature series in elementary school.
From elementary school through university students repeatedly suspend and restart my modeling, it's about 25 years of this hobby's history.
Born in February 1970, I live in Tokyo. From February 2007 I was quietly doing a site called "Miniature-Arcadia". It is being transferred to this blog with the same name from December 2016. My update pace is uneven, but please come to see me here occasionally.