It is a pretty old Tamiya kit, Wildcat. The surface detail is thoroughly molded, and I prefer this kit. This kit has many small rivets and a good surface.
There are rarely any pilots in the Tamiya kit. There is neither a decal of the panel nor a seat belt. By the way, there were no decals of the cockpit panel in all four models I made recently. Perhaps this is normal? I have recently used a favorite seat belt part by third parties, but I would appreciate it with the kit. The meter panel of the cockpit is hand-drawn. It became real when I added small touches of red points with a brush.
As you can see, the part of the landing gear hangar can be seen well when looking from below. You'll regret it later if you don't paint the inside of the fuselage properly.
The canopy seems to have a gap even if I attach it to a closed position. Maybe it's because of the slide type. There is a risk that the mist will enter inside so I will install the canopy at the end this time. The fit with the aircraft body seems to be no problem at all.
Fujimi's lucky bag, the devil's invitation, came. It is one month earlier than usual. It was always sold out when I tried to purchase it several times in the past. I am not interested in it and the Egg Ship series Chibi-Maru, but it was included in past lucky bags. I have a kit of Fujimi, two battleships, one aircraft carrier, and only one heavy cruiser; there are not many completed Fujimi battleship kits I made in the past, so I thought it's little possibility of duplication. Anyway, I ordered one set of JPY10,000 1/700 series. Probably there are about eight ships in there… I want to reduce the stock, but I bought it.
(14-November-2017)
There are many parts where mist quickly enters. The cockpit was masked precisely without any gaps. The landing gear part rounds out a small tissue and packs it, and the edge part sticks the slicing of the masking tape. It is somewhat rough.
I made a shade of black and white undercoat. This kit has many rivets and molds. It is not a dull surface; even if painted typically, shade may not be necessary.
I splayed the overcoat with clear before pasting the decal.
Tamiya's painting illustration, it is instructing color mixing. I have a Creos WWII U.S. Navy Aircraft Standard Color set so I will use this set #367 blue-gray. It is impossible to make the same color twice.
I chose the US national mark in the early World War II stage. After the star decal was almost dry, I pasted the red U.S.ircle in the middle.
(17-November-2017)
This Grumman F4F-4 Wildcat was the only fighter that could couple with the Zero of the Imperial Japanese Navy at the time of the opening of the US-Japan war with the Pearl Harbor attack on December 1941 in the Great East Asian War. By the way, in the Pearl Harbor attack, the Japanese Navy did not attack the private facilities and the hospital ship. There should have never been anything attacked intentionally. The Wildcat is the world's most advanced fighter of those days. It is a folding type, main wing to facilitate handling on the aircraft carrier, and six 12.7mm machine-gun are equipped.
Wildcat fought with Zero at the same level using two fighter team fighting called Thach Weave tactics and Hit-and-run tactics. Zero fighters were superior in turnability and cruising distance. Wildcat was superior in rapidly descending and bulletproof performance, equipped with a radio. Other performances are almost the same.
The marking of the aircraft is the 41st Fighter Squadron, USS Ranger, CV-4. U.S. national insignia before May 12, 1942, had a red circle in the center, and from January 5, 1942, tU.S.y 12, 1942, there was a red stripe in the rudder of the tail wings. Very relaxed with the colorful marking.
Clear is sprayed on the decal for the finish. There were some pretty large decals this time, and it was good that I could paste them cleanly without wrinkles or breaking.
The canopy shined when polished. I built it in a closed state, but also visible inside clearly.
This time it was satisfactory because it could cleanly paint the optical sight in the center of the cockpit, and it did not become dirty even after being attached.
When inking in the panel lines, many raised rivets are on the surface. It is difficult to wipe unnecessary paint. But I like it because the contrast between light and dark is more apparent rather than not doing it.
A part seemed to be a bad appearance when there was a little gap when fitting the whole landing gear to the aircraft's body. I fixed it with putty and bridged the gap. The bottom of the aircraft is also well-molded. I am thankful that the number of parts is small.
I like such kits with small but dense ones. Although small, it is on a 1/48 scale, about 25 cm at both wingtips. By the way, in the airplane model, I have hardly made 1/72. I have only three 1/72 unpackaged kits, Tomcat, and two biplanes. If I extend the scale range, maybe I'm wary that the stock limit will be gone. On that point, AFV is simple for me because of not considering other scales as much as 1/35 fundamentalist. In AFV Modeler, 1/35 lovers will be the majority. There is also a modeler to make 1/48, 1/72, and 1/144.
There is no flashy missile weapon as it is an early WWII fighter plane. A 58-gallon tank is attached to the left and right. The cruising distance exceeds 2,000 km. It could fight steadily at sea, although it was not as close to Zero.
I took a photo with the propeller rotating with a bit of fun. It's like preparing for takeoff.
When I build battleship models, I use a metal thread and nylon thread according to mood. The antenna wire is a nylon fishing line thread with a standard diameter of 0.053mm. It is painted black after being fixed with instantaneous adhesive.
I built Tamiya's plane for a long time. It's a pretty old kit. I did not expect Wildcat to be so easy to assemble. I think it's a good kit.
How many kits were sent to us about the Fukimi's lucky bag special 10000 yen (around US$80) I ordered last week? I build the large box kits hard and leave a place, but I will not catch up as usual.
(20-Nov-2017)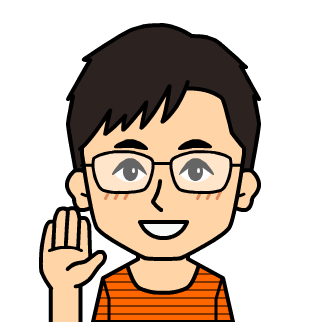 I am interested in models of tanks, airplanes, ships, military figures, I build them little by little when I feel like it. I am also interested in the history of war. My starting is Tamiya's Military Miniature series in elementary school.
From elementary school through university students repeatedly suspend and restart my modeling, it's about 25 years of this hobby's history.
From February 2007 I was quietly doing a site called "Miniature-Arcadia". It is being transferred to this blog with the same name from December 2016. My update pace is uneven, but please come to see me here occasionally.