This time I will make a Hobby Boss Bearcat. Also released by Academy and Hobby Craft, I stocked this kit at the time of purchase because it was the most available and reasonably priced.

There aren't many parts, and if they fit well, I think I can assemble them quickly. I think the mold is average. It is an excellent point to assemble the wings in a folded state. I guess I'll put it together with the wings extended.

It includes two types of decals. I don't know which to choose. Let's go with Jolly Rogers; the other is colorful and interesting.

The cockpit was built up as much as possible before painting.

I am temporarily assembling it to see if it fits inside the fuselage. There doesn't seem to be any particular problem. The details of the engine are not so detailed. I wonder if this is enough because I can see it from the front.

The engine cowl attaches to the front, but it's a reasonably small aircraft. I want to stick the right and left together as soon as possible.
(2023/02/18)

The armaments, this time, consist of two bombs and four rockets. A large tank is installed in the center of the fuselage. The propeller is quite large for the size of the aircraft. If it has engine power, it can turn a giant propeller.

The main wing is short. I think the pylon is the same color, so I attached it first.

It's cold, but I did my best to paint. I didn't want to open the windows too often, so I painted many small things like missiles, engines, and bombs. This is the first paintwork of this kit.

The meter panel is good as it can reproduce even a relatively fine display. The seatbelt was attached to the seat separately sold. It's the leftover Finemolds I used a long time ago. I was surprised to see it all look silver even though it was appropriately painted.

The left and right fuselage parts were glued together to attach the main wing. It was difficult to adjust the left and right because I had to build in various parts, such as the oil cooler at the nose and the wheel storage mechanism at the rear of the aircraft.

Behind the cover of the landing gear compartment, like when I built the F4F Wildcat, seems to be a structure that allows you to see inside. It is painted in the interior color of the aircraft, but there is a short description in the instruction manual, so I don't understand it well.
(2023/02/22)

The back side where the canopy slides seems to be the interior color, so I painted it before attaching the canopy.

It feels good to see the decal on the meter panel tick mark. The acrylic panel of the aiming device is likely to interfere when the parts are rubbed together without many angles.

Canopy masking work. The amount of work is less than in Japanese airplanes because the window frame is less. It's hard to have many curves. Maybe this is enough.

In this assembly, the masking was done precisely and beautifully, which is unusual. Part of it is that the masking process is easier because I haven't assembled it.

Let's do the primer and then go to the real paint job! I thought so, but I only had about 2mm of gross sea blue in stock. I need to buy more. It used to be difficult to get Mr. Color because it was a special item, but now they sell it separately, so I appreciate it. It may take some time from here. Tamiya enamel has raised the price too much, but this one is not that much yet, so I hope they will keep the price unchanged.
(2023/02/25)

I airbrushed gross sea blue. I used to imagine this color was similar to cobalt blue, but it's different. It's a strange color. Maybe it's a mix of dark blue and gray.

I'm putting on decals. This kit is interesting because I attach large decals everywhere, greatly changing the kit's impression. It's worthwhile because the caution mark stands out in white letters over navy blue.

There were only two decals in small yellow letters with a notice to stick on the propeller. It has four blades. Even looking at photos of actual aircraft, a few seem to have only two notes. I don't know. I had decals from other kits, so I put decals on all the blades, although they were different sizes.

Hobby Boss is interested in making kits of unique items, but I wonder if they do not do much research on real objects. Even if there is an instruction to attach a decal, there is no decal, which is pretty lazy. I'm almost finished with it.
(2023/02/28)

The U.S. Navy Bearcat is finally complete. I've made an F6F Hellcat before, and it's a bit smaller than that. It's smaller than Zero. Because the F6F was too large to be used in escort carriers without a catapult, the goal was to have a fighter that could be used in smaller escort carriers. And yet the engines were so powerful that they could win a mock battle against the captured Zero.

Overall, it had a performance that far exceeded Zero. By this time, however, jet aircraft had emerged, so they quickly became outdated as fighters. They pursued too much fighter performance, downsizing the aircraft and reducing the fuel tank capacity, resulting in a shorter range. The versatility required of Navy carrier-based aircraft after World War II, such as bomb load and range as a fighter bomber, was inferior to other aircraft, such as the F4U. Because the role of fighter planes shifted to jets and reciprocating planes were used as fighter bombers, Bearcats were not available. The characteristics must have been too sharp. The F4U Corsair had a longer career.

The F8F-2 has a different vertical tail length than the F8F-1. The canopy has a slightly different shape. I don't know much about it. High altitude performance has improved a bit, but some areas, such as the range, are lower compared to the F8F-1. The question remains whether Type-2 performs better.

I chose the "Jolly Rogers" model of the 1949 F8F-2 VF-61 Franklin D Roosevelt (CVB-42).

I like basic matte finishes, but sometimes things like this are interesting. It isn't easy to finish the painted surface beautifully with gloss paint. Maybe it's easy for people who typically build car models.

It is recorded that airplanes provided to the French army took part in actual combat in the First Indochina War. The war ended when the F8F was deployed to active duty in the U.S. Navy, and they could not perform. The F8F, sold to the private sector, was remodeled as an air racing airframe and held the speed record for reciprocating airplanes. It was a small aircraft with a large horsepower engine, making it easy to speed up. It was said to be the most powerful fighter in combat, and in total performance, it was the most powerful fighter on board in the world, better than the P-51 Mustang.

Don't U.S. warplanes demand turning performance around this time? The ability to ascend and dive is enough to win. It waits at an altitude that the enemy can not reach and attacks from above at a descending speed that it can not catch up with, and immediately returns to a safe altitude again. It's probably a little different from the idea of Japanese planes. Bearcats are incredible, anyway.
(2023/03/04)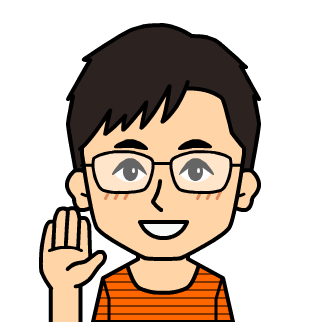 I am interested in models of tanks, airplanes, ships, military figures, I build them little by little when I feel like it. I am also interested in the history of war. My starting is Tamiya's Military Miniature series in elementary school.
From elementary school through university students repeatedly suspend and restart my modeling, it's about 25 years of this hobby's history.
From February 2007 I was quietly doing a site called "Miniature-Arcadia". It is being transferred to this blog with the same name from December 2016. My update pace is uneven, but please come to see me here occasionally.