This TBM-3 kit is in the box of the Academy, and the contents are actually the masterpiece kit of the old Accurate Miniature. Decal is made of high-quality Cartograf, so I bought it long ago. Even now, this kit is on sale.
A decal is Cartograf, though I bought it quite a long time ago., coloring is being kept.
There is a lot more parts number compared to Yak-3 made the other day. There is much volume, too.
A glance at the assembly instructions made me very uneasy. It did not specify the place to be installed properly. I wonder the kit of the Accurate Miniature was probably purchased by expert air modelers in the old days, it is probably made by a modeler who has abundant data.
First of all, the parts inside the aircraft are attached. This kit has a high level of assembly difficulty. I don't know what to start with. Basically, I think that the fitting of the parts is good, it is difficult to understand the assembly manual. As I am usually used to a kit of TAMIYA and Hasegawa, I feel it is very difficult.
(2019/07/20)
I wasn't in the mood for painting now, so I formed a part that seems to be able to be assembled little by little. I can not go any further unless I make a cockpit and paste the aircraft together.
It's glued together in parts in left and right with parts and a lot of molds in the interior and it's pasted together in the end. I was surprised that this way of making it has never been experienced before. It is necessary to temporarily assemble parts many times.
Anyway, I advanced while painting, using the interior color of US Navy aircraft and matte black.
I could not draw the inside very detail. Care must be taken for the assembly of interior parts and the bonding of the left and right large aircraft parts. I think that the basic parts fit well.
(2019/07/22)
The engine cowl, the engine, and the rear rotating barrel have all been assembled, and now they're in the shape of an airplane.
The TBM -3 Avenger has a lot of canopy frames, and both the canopy itself and the size of the plane are large, making it difficult to mask the clear parts before painting.
Now that the masking process is nearly complete, more serious problems have arisen. I think it's a work stoppage level. I looked everywhere, I couldn't find one side of the windshield of the rotating gun barrel. I was hesitant to pick up trash cans or vacuum cleaners to find them because they were dirty. It is unlikely that the cat will swallow the dropped parts because they are rather large parts. I thought about the possibility that the cat put it in the mouth and took it somewhere in the house. When I was meditating, I remembered the fact that a few days ago, the sash was not tight enough, so I opened and closed the sash several times, and finally, the sash was locked properly. As a matter of fact, the part was damaged considerably at that time. It was dark before I went to bed in the middle of the night and I couldn't see the clear parts. I'm sorry… And this wreckage was found in the corner of the sash ditch.
Is this a fragment of all the parts? I think I'll stop assembling TBM-3. Or should I restore it as much as possible and bring it to completion with damage? I've lost a lot of motivation.
After a fierce battle with the Imperial Navy, this aircraft took the damage, and now that I have managed to build such a large aircraft, let's do what I can. I'm sorry for blaming the cat. After all, the cause was that I did not manage the parts until the last time. Next time, I'll put it in a small box. Before I moved, I kept the parts that were being assembled, so I thought I should do it properly from now on.
(2019/07/24)
There seems to be a bulkhead behind the rotating gun barrel. But I think the wind is blowing hard.
There are many troubles, but I want to start painting soon.
I masked the bomb compartment and engine cowl and applied a gradation paint base.
The TBM -3 is so large that it takes time to mask.
(2019/077/26)
I didn't really know how much I should mask the white part at the bottom of the fuselage. I worked with a vague feeling. Well, you don't have to be so nervous because there might have been a variety of airplanes.
That's terrible. It seems that the paint was mixed between intermediate blue and blue-gray. I was in a daze. I think the color doesn't change so much. The washing makes the tone a little darker, and the gradation paint also makes the tone a little lower, so I will go with it. I crushed the canopy so I don't care much.
I painted Creos C365 and Glossy Blue FS15042, and once the airbrush is done. I like this glossy blue color very much.
I thought I would do my best to open the weapons bay and keep the eye-catching point of TBM -3. I made a big mistake while processing the door of this part casually.
It was written that the weapons bay door parts should be folded together. I thought I would be able to do something on the spot, so I was thinking of painting the front and back of the parts and finally assembling them, but they don't fit the opening support parts. In the end, not only do I have to fold it, but I also have to separate it and make it fit. It would have been better if they had put together and checked the fitting from the beginning, but I think it would have been difficult to complete it without understanding the basic structure of TBM -3 because the assembly manual is difficult. It's worn out, so I'll fix it with some putty or something.
(2019/07/28)
TBM -3 Avenger is finally finished. TBF and TBM are complicated, but TBF is manufactured by Grumman, and TBM is mass-produced by General Motors.
This time, it's loaded with 500-pound bombs and rockets. Torpedoes can be armed, so it is similar to a ship attack aircraft of the Imperial Japanese Navy.
The full-scale deployment of TBM -3 began in 1942, and it has been active since 1943 when Japan was gradually losing ground. I remember that TBM and TBF were involved in the sinking of Battleship Yamato, Battleship Musashi, and several Japanese aircraft carriers.
The size is large when it is built, and I am impressed that it can be loaded many on aircraft carriers. Wings can be folded.
After the war, some of them were deployed in Japan and used for anti-submarine patrol missions and training.
As noted in the making note, the right side of the clear parts of the rotating barrel was shattered and all the pieces were scraped together and fixed with glue, just like the restoration of important cultural property. I thought it was battle damage in my mind, so I painted clear smoke to improve the appearance. But I can't help but the damage stands out.
It's not that I lacked concentration, but to be honest, it was made with a lot of carelessness, and the decal was thick and crumbly, and the correction made my brush drawing trace uneven, which was terrible. The color is a little wrong.
A decal on the propeller looks cool.
I forgot the Cartograf decals are not matched with a strong decal softer. At least Creos Mark Softer is suspicious. I made a mistake because Hasegawa and Academy's original decals are quite hard and have no problem in many cases.
Weapon Bay has 4×500 pound bombs. It is quite heavy when combined with 8 rockets. I think the actual airplane has a lot of loads and is excellent.
There are a lot of things like rockets and antennas on the underside of the aircraft.
I regret I made a mistake while building the door of Weapon Bay. But I would be happy if I could complete this part with an airplane like Avenger.
It doesn't look bad from a distance. I want to make various kits without getting sick of this failure.
Line it up with the Soviet Yak -3, the latest my aircraft kit, it's like a parent and child-size difference.
(2019/07/29)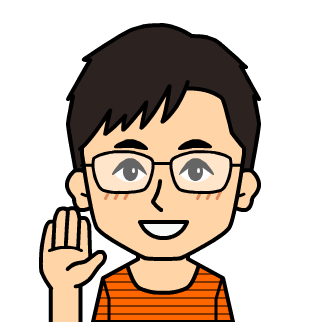 I am interested in models of tanks, airplanes, ships, military figures, I build them little by little when I feel like it. I am also interested in the history of war. My starting is Tamiya's Military Miniature series in elementary school.
From elementary school through university students repeatedly suspend and restart my modeling, it's about 25 years of this hobby's history.
From February 2007 I was quietly doing a site called "Miniature-Arcadia". It is being transferred to this blog with the same name from December 2016. My update pace is uneven, but please come to see me here occasionally.