Previously purchased, it isn't easy to buy it now. I try to build this 1/144 scale P-51D.
It might be irregular; four canopies were included. It's very delicate and seems like a nice kit.
I can choose the pattern from these three types in a beautiful Cartograf decal sheet.
I painted the cockpit and built them roughly.
(30-March-2016)
Propeller needs pretty fine work. The legs have a good mold, even 1/144, including the wheels. These blades are to be attached to the spinner one by one.
A canopy was masked carefully, aiming at clean completion.
It is red and yellow colorful spraying. The painting of such a bright body is fun.
This time I tried to use the Gaia color silver. It's shining beautifully.
I made a mistake in the order of the paint masking. It is the painting preparation for the olive-drab nose.
(08-April-2016)
I used my airbrush in small areas to smooth the paint surface.
I attached the decals on the backside; it's almost completed.
The left aircraft is done with the inking. After all, it's good with accents, even as it is the minimum scale of 1/144.
(11-April-2016)
While the other kit is putty drying, I have begun to assemble it. I have recently had many kits in the assembly stage; these 1/144 scale kits seem easy, but they have many processes to complete.
It's easy to form. However, the narrow panel line molds will be gone; even I did a small filing.
According to the manual, the body of the 47th fighter squadron has two antennas in the cockpit rear, and additional work to attach an antenna to the nose undersurface is demanded. I thought to skip it because it is too careful work, but the chopped small plastic parts easily attached to it. And I have some extent of self-satisfaction.
The decals of the propeller are tiny, and I think it gains a precise feeling.
Masking works often require a thin tape pasting on a small part.
This marking is P-51D-20NA 44-63882 "Lil Butch" 47th Fighter Squadron, 15th Fighter Group Iwo Jima, 1945.
A black belt with a yellow edge of the spinner, the vertical tail, the main wing, and the horizontal tail is the squadron color of 47th FS.
I did the inking on the fuselage underside. My preference for this size is not so much weathering, mainly silver aircraft.
A canopy should have been finished a little more neatly. I do not worry too much about the canopy when decorating it on the shelves.
The second Mustang is a silver and red body.
The marking is P51D-15-NA 44-15569 "Bunnie" Capt. Roscoe C. Brown (Tuskegee Airmen) 100th Fighter Squadron, 332nd Fighter Group, Italy 1944.
The Tuskegee Airmen were a pilot unit of only blacks trained in a Tuskegee base in Alabama. It was called Red Tails from the feature of the marking of a fuselage.
There was still racial discrimination in a military unit. And often share a black with a white in those days.
According to a manual, Tuskegee Airmen were the military unit famous as the American first black squadron. Captain Brown is the legendary black pilot who shot down Me262 for the first time in the 15th Air Force.
It's fantastic to shoot down the Me262 jet in propeller aircraft.
Because the antenna line penetrated a canopy and let it go through to the back of the seat, I carefully made a hole in it. A canopy was thin and penetrated by considerably sensitive work.
I do not touch it willingly anymore after having attached an extra-fine antenna.
The surface finishing was rough.
The inking panel lines are seen well and not seen depending on the angle.
It is probably fun to line up the various markings of 1/144 size. Mustang is excellent, so I'd like to make a 1/48 scale sometime.
(17-April-2016)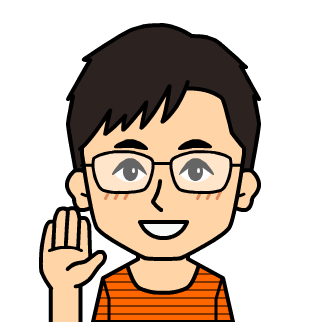 I am interested in models of tanks, airplanes, ships, military figures, I build them little by little when I feel like it. I am also interested in the history of war. My starting is Tamiya's Military Miniature series in elementary school.
From elementary school through university students repeatedly suspend and restart my modeling, it's about 25 years of this hobby's history.
From February 2007 I was quietly doing a site called "Miniature-Arcadia". It is being transferred to this blog with the same name from December 2016. My update pace is uneven, but please come to see me here occasionally.