I thought that it was just a Wildcat, but these aircraft were restored by enthusiasts after the war and are flying around in various air shows. I wonder they call such an aircraft a ghost fighter? I don't understand well, but anyway, it looks like Wildcat.
The runner included two types of white and blue molded colors.
I haven't decided which coloring to choose, yet.
Is it a Sweet mascot character besides the aircraft? There were figures of black cat Lucky.
The number of parts is small, each size is tiny, so I need to handle it carefully so as not to break it. Masking canopy is persistent work.
The basic painting is in progress. I can no longer change the plan at this stage.
(06-April-2018)
Ghost Fighter FM – 2 has been completed. Since it is two sets, I tried a colorful one and another one as orthodox coloring.
There are F4F series produced by Grumman Corporation and FM series produced by General Motors Corporation as for Wildcat. Approximately 7,400 aircraft were produced by the end of the war. This FM-2 type was produced in around 4,000 aircraft.
The marking is FM-2, Confederate Air Force, covered F4F-3, VF-41, CV-4 USS Ranger, Spring 1941.
This wildcat, Yellow is Mr. Color #329 Yellow FS 13538, Light gray is #315 Gray FS 16440, there is not matched the color of Tail Wing's Willow Green, but actually, it is surprisingly Russian Green #135 was right for this Willow Green, I suppose.
This is a bonus part, the choke (wheel stopper) is attached, I painted the parts in yellow.
On the underside of the fuselage, IFF lights of red, green, and yellow were attached to the center, and it was finely painted.
A black cat mascot character named Lucky, it's extra parts. It is quite cute.
This coloring is FM-2, Confederate Air Force, covered FM-2, VOC-1, the 50th VJ Day Memorial Flight over Pearl Harbor take off from CVN-70 USS Carl Vinson, September 1995.
There are various kinds of blue of the US Navy in WWII, and this time it seems a bit too dense if I thought FS15042 gloss sea blue is good. I had planned to use Creo's US Navy aircraft standard paint color set. In fact, Sea Blue of FS15040 seems to be good. But this color is sold nowhere. In the end, I painted Gloss Sea Blue of FS15042 in the set and mixed it with Mr. Color #65 Indy Blue a little.
Since there is no change if it is only blue, I tried putting in a white in panel lines for accent. I wonder this process increases information and looks good.
I stretched the wire antenna cable on both 2 planes.
There is a sense of precision even at the extremely small scale of 1/144 because it has a good quality Cartograf decal.
The SWEET airplane kits always make me feel good. It is about 6 cm in length and 8 cm in total width, which is about the size of a palm but it is realistic with extremely small molds. I have to be careful not to break the thin landing gears, I think it's so wonderful that some Sweet models look more realistic than 1/72 scales.
(10-April-2018)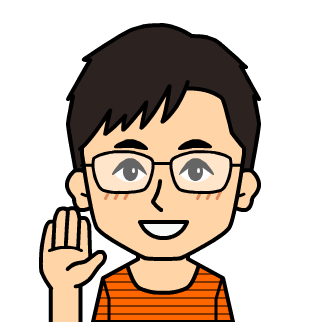 I am interested in models of tanks, airplanes, ships, military figures, I build them little by little when I feel like it. I am also interested in the history of war. My starting is Tamiya's Military Miniature series in elementary school.
From elementary school through university students repeatedly suspend and restart my modeling, it's about 25 years of this hobby's history.
From February 2007 I was quietly doing a site called "Miniature-Arcadia". It is being transferred to this blog with the same name from December 2016. My update pace is uneven, but please come to see me here occasionally.