This time I will make P-40E. I bought this kit about three years ago. At that time I was looking for an ordinary Hasegawa's P-40E. It happened to be out of stock at all, so there was no normal kit and there is only this Imperial Japanese Army version, so I bought to keep one for the time being. I have never made a normal type P-40, I have left it for a long time because I cannot feel to build a captured fighter version at first.
Cartograf decals are brilliant and colorful. I will use only the instrument panel decal.
Another decal sheet is attached. It is unknown whether this is from the origin or has faded away. Not only white but also yellow seems to be slightly dull. It looks there are small crackings a few. It is a low-quality product that deteriorates in a few years after purchase with a brand new. Recent Hasegawa's kit is said to have improved the quality of the decal. I hope so.
Even if the decal for the U.S. Army fighter is yellow, I do not panic this time. I have a seat of a Super Scale Decal so I will try using this one, maybe.
Cockpit color is blown on various parts. I want to advance all at one stroke, but I need to use the same color for the nose and the canopy frame.
(1-February-2019)
Put a decal and matte coating. It is a good feeling.
Detail up of the additional work in the cockpit, only a seat belt.
This kit was roughly divided into three because the tail section of the aircraft was divided.
Well, finally it became a rough shape of the aircraft.
The P-40 meters are in a position of clearly visible, so a detailed decal is appreciated.
(03-February-2019)
Masking the canopy is pretty detailed work. I have several types of Tamiya's masking tape, I think that it is not suitable for the canopy. There is a risk of curling up while painting with weak adhesive strength. Because the usual masking tape is necessary to cut, it is also an option to use the third-party aircraft masking seal.
There will be places where you will have to paint the brush at a later time, anyway, I have bonded the parts like this.
Many exhaust pipes are on both sides of the nose. All lightly drilled a hole. A little realism increased. The lucky cat is made of plastic that was attached to the Kagami-mochi. Kagami-mochi is circular, flat rice cakes offered to the god in the New Year in Japan. Kagami-mochi is offerings to the god in the New Year because rice cakes have been considered a sacred food in Japan since ancient times. I decided to keep the cat figure at hand for a while because it was lovely.
(05-February-2019)
I used Mr. Color No. 306, gray FS 36270 on the underside of the aircraft.
The top of the fuselage is No. 22 Dark Earth and 340 Field Green FS 34097.
Since the boundary of the camouflage colors is clear, I painted it with a masking sol. I think that the rough pattern is best for this aircraft. I wanted to make the curves smoother, but the sol was clinging and it was pretty hard to paint.
(2019/02/08)
P-40E has been completed. P-40 has a nickname, type A to type C is Tomahawk, D and E are Kitty Hawk, after F type it is Warhawk. Because this is an E type, maybe it is actually Kitty Hawk?
A total of approximately 17,000 aircraft was produced, and the main operating countries were over 20, including the United States, the United Kingdom, the Soviet Union, Australia, and New Zealand. I have a strong image that the P-40 fought deadly with the Imperial Japanese Army Navy fighters. Japanese most famous zero-fighter production volume was about 10,000, the United States put out over 10,000 aircraft each of the famous models, such as Corsair, Mustang, etc. The overwhelming superiority of industrial power at the time.
P-40E is heavily armed with six machine guns in both wings.
It is good that the decal of the propeller has been reproduced in fine character.
The most important decal on this aircraft. If this fails, past paintings are wasted so carefully pasted.
Because the canopy is large, the inside looks better even in the closed state.
P-40E Warhawk USAAF 49th FG, 7th FS, "Typhoon McGoon", Clyde Kinsley, New Guinea, 1943.
The white part of the back was a little too long. I thought that the parts division is a boundary line and I painted it. As it seems to get worse if I fix it, it is OK as it is. It was best if the white part was shorter about 5mm.
Typhoon McGoon's pilot was Clyde Vernon Knisley, Jr (1918-1945), born in Newport, Tennessee. From the fall of 1942, he had participated in 7 FS of 49 FG of the New Guinea Front. Completed the 100th mission on June 8, 1943, he conferred a decoration. Later he moved to the European front and was carrying out his duties by boarding the P-47D fighter, It was killed and shot down by the flak of the German Army on January 19, 1945.
The fuel tank was an option, I choose to attach it.
I used Mr. Mark Softer and the super scale decals were melted. Maybe I used too much. This sheet contains three fighter decals, so even if you miss a bit, you can recover the same part of the decal. The damage is enormous when it is a character decal.
Navigation Lights are attached to both the upper and lower sides of the slightly inside of the main wing.
Is it noticeable from friendly aircraft, aircraft back painted in white is unusual. P-40 of the form and paint variations are so much that I can not finish the count. It's fun to think about what kind of painting variation next time.
(2019/02/09)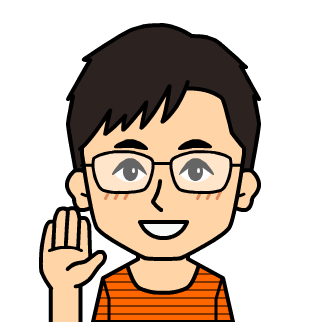 I am interested in models of tanks, airplanes, ships, military figures, I build them little by little when I feel like it. I am also interested in the history of war. My starting is Tamiya's Military Miniature series in elementary school.
From elementary school through university students repeatedly suspend and restart my modeling, it's about 25 years of this hobby's history.
From February 2007 I was quietly doing a site called "Miniature-Arcadia". It is being transferred to this blog with the same name from December 2016. My update pace is uneven, but please come to see me here occasionally.