This time, I would like to make a Trumpeter kit with decals for Thunderbirds, the acrobatic team of Super Sabre.
I decided to put two fishing weights in the gap of the nose just in case. There is nothing written on the assembly manual, but is it okay not to put it in?
I usually carve the parting line after assembling almost finished when I need it, but this time I tried carving the large parts before assembling.
I'm sorry to be talking about animation, but I watched the first episode of season 2 in a natural flow from Kemono Friends season 1. I was not interested in this animation but because the many recommended videos always say, "The Kemono Friends 2 flared up" and I watched these series. Season 1 was as wonderful as everyone said. Director Tatsuki and the staff are amazing!
In the first episode of season 2 when the director was replaced, the main characters suddenly abandoned the spot-billed duck and left on the monorail station, but I didn't know what had happened, so I returned the DVD and watched it twice. I wonder if there were viewers who thought it was strange when it was broadcast. I was so worried and sad. Serval's memory loss is, of course, very sad. I just started watching Season 2, so I can't say for sure, but I'm looking forward to it…
(2020/06/15)
This Trumpeter F-100D kit is not very kind in terms of painting instructions. The inside of the cockpit is flat black.
The included decal was attached to the cockpit panel. It depends on your preference, but if you leave the decal as it is, it will shine a lot, so I had a matt coating. Maybe we don't really know if I see it over the canopy.
Adhering to the left and right sides of the aircraft. Put it in a clamp and leave it for a while.
What is this mysterious object over Sendai Tohoku in Japan today? It looks like some kind of weather observation or intelligence equipment. The Japan Self-Defense Forces said they don't know what the object is, but I can't help but feel that they are deceiving it. They're just trying to hide something from the public. Or did a future person like John Titer come all the way?
(2020/06/17)
Glued the main wings on each side. It may not be strong enough, so I used instant glue to make it hard.
There was a hole in the pylon connection at the bottom of the fuselage from the beginning. I'm not going to install bombs and missiles this time, so I'll cover it with a light-curing putty.
The canopy was masked. It seems to be able to paint smoothly.
I sprayed black on the panel line before blowing silver.
The jet engine part, if I think about it, the back 1/3 of this aircraft is iron colored. I blew it with a bit of clear orange-like uneven baked color.
Continuing from the above story, I watched the 6th episode of Kemono Friends 2. Overall, there are a lot of arguments in anime. But if you don't watch the Kemono Friends 1, it may not bother you. The good memories of Kaban-chan and Serval are gone, which were mentioned in episode 6, and Kaban-chan and Dr. Owl are in a master-servant relationship… Perhaps the best part of season 1 was overwritten, I wonder if it was because of the anger of director Tatsuki's fans.
(2020/06/22)
After masking the burned iron painted part, Gaia color silver was blown.
There are many large decals. I don't really want to put a large decal on. It's hard to handle…
The large-sized decal was very difficult. Some parts are not attached so well, but there is no end, so if it is okay to look at the whole thing, I have passed the details.
The part with a gap and the inside of the nose air intake has been modified by applying a thin cut and pasted remained large decals. Also, Vallejo, the model color Vermillion was the same color as the Thunderbirds red decal. Useful for minor modifications.
I watched the 9th episode of Kemono Friends 2. I enjoy watching it without looking at reviews. It's rather a sad story. The first time I saw Ieinu-chan (domestic dog), I thought she was cute, I was very surprised she was so messy at the end of this story. I don't want to watch this bad story anymore, but I'm almost there, so I'll watch it till the last, episode 12.
(2020/06/24)
I have finally completed the Thunderbirds F-100D. I once made a double-seated trainer called F-100F, so I knew a little about it. I used more large decals this time.
The F-100 is the world's first practical supersonic fighter developed by North Americans. It was developed as a successor to F-86 Sabre. Originally, it was developed as an air superiority fighter, but in fact, it was often used as a fighter bomber. In the Vietnam War, it was used for the North Bomb and the close air support in South Vietnam. About 1300 F-100D Super Savers were produced. It is possible to mount a nuclear bomb in addition to a sidewinder and a normal bomb. No missiles or bombs this time. Because it is the marking of the acrobat team.
Thunderbirds' coloring is unique. It is based on white, blue, and red and has a big eagle mark. The Thunderbirds are the U.S. Air Force's acrobatic team, officially called The United States Air Force Air Demonstration Squadron. There is a famous Blue Angels in the American Navy's acrobatic team.
I attached a red decal on the inside of the air intake. I used the same red color for the inside around 5mm.
The first Thunderbirds airplane is F-84, and F-100 is the next airplane. To be precise, it seems that the time of use is different between C type and D type. After the F-100, the F-4 Phantom, which is also familiar to the Japan Air Self-Defense Force, was used.
The paint instructions state that the markings were for Captain Merrill A. McPeak at the 1967 Air Show. He has made hundreds of sorties in the Vietnam War. He was eventually named Chief of Staff of the United States Air Force. That's the highest lank in the U.S. Air Force.
I think the white of the decal is a little thin. However, it was impossible to paint this with an airbrush because it required complicated painting. More than that, it is hard to stick the decal without breaking, and I could not care about the details.
The uneven part of the tail wing, the decal was worn out, so I retouched it with paint. Not so good.
The landing gear compartment is Tamiya acrylic XF-4 yellow-green. This time, I made it by closing various parts as much as possible, so the inside of the landing gear compartment is not that big.
The eagle marks on the underside of the fuselage are also attached to several large decals. I wanted to finish it with paint if there were a special masking tape.
It was a kit with a large working weight for applying decals. I felt that the most important work was done after the basic silver paint was finished, and there was still a long way to go during the assembly. All in all, it looks pretty cool. It was a fun kit.
Well, I watched Kemono Friends 2 until the end. There are only 12 episodes, so it takes about 4 hours in total. In a survey conducted by Niko-Niko, which is famous in Japan, 97% of the viewers gave a bad rating … Which is amazing. Regrettably, the current production team was forced to take the production opportunity up from the director Tatsuki and destroy it in the second season, Tatsuki made the first season with a low budget and many viewers were relaxed about the heartwarming world. Season 2 was so unpopular that it broke the record in the history of animation. In addition, Kemo-Fure2 intentionally competed with Tatsuki's "Kemurikusa" broadcasting time, and Kemo-Fre2 was completely defeated. The producer side trolling is terrible. In that sense, the content was very interesting. In the view of Mr. Tosho Okada, it was very fitting to me that there must have been a major difference of opinion within the company regarding the future Kemono Friends business development. I also read an article about one producer's jealousy as the cause of this disturbance. I am just a fan, but if there is a parallel world, I would like to see the world line where director Tatsuki made "Kemono Friends 2".
(2020/06/26)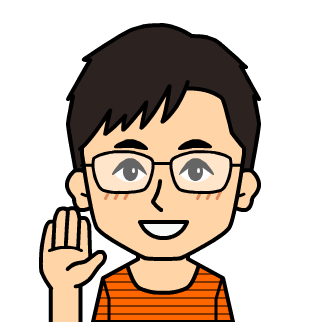 I am interested in models of tanks, airplanes, ships, military figures, I build them little by little when I feel like it. I am also interested in the history of war. My starting is Tamiya's Military Miniature series in elementary school.
From elementary school through university students repeatedly suspend and restart my modeling, it's about 25 years of this hobby's history.
Born in February 1970, I live in Tokyo. From February 2007 I was quietly doing a site called "Miniature-Arcadia". It is being transferred to this blog with the same name from December 2016. My update pace is uneven, but please come to see me here occasionally.