About eight years ago, I bought a plastic model figure of modern British infantry. A British infantry figure during the Afghan war had been released from Masterbox. And since there was no way to use this except for a military Land Rover, I bought the Hobby Boss Land Rover kit as an afterthought. If I modified the parts, I could use them for other kits, but I wouldn't go that deep.

Seeing the pose of the box picture, there is no need to assemble figures while building a vehicle, so I will start working on this one after I finish most of the vehicle assembly. By the way, it was interesting to see figures from Master Box for the Hobby Boss kit.

The Master Box head seems to have a good mold for injection, so I'll use it. There are soldiers with molded beards, which seems interesting.

I put one together as a trial. I think it is an excellent figure with a brave face.

The backpack on the back is big, equipped by two standing infantry. It is also equipped with various small items, such as magazine pouches. It is a part being assembled.
(2023/02/03)

The driver will fit into the vehicle if it is forced to lock in. But this is too tight, so I might as well work on it a little.

Two standing British Infantry. I think it's a perfect figure. Maybe the sculptor is excellent.

All equipment is glued together.

Before painting, the driver separated the handle from the vehicle and glued it to the hand. This is easier to build later.

All bulletproof vests seem to have the exact specifications. The part that fits with the backrest seems to be partially adjusted.
(2023/02/05)

All five have been roughly assembled. Even though it's a Master Box kit, it fits perfectly with a Hobby Boss vehicle. That's amazing! It takes some adjustment, but the vehicle also looks lively when the figures are put together.

There is one more assault rifle. Is it for the driver or the shooter?

After putting together the vehicle kit, assembling the figures, and setting them up. It won't be finished until it's painted, but I enjoyed assembling it.

It seems pretty hard to paint five figures together because it was hard for the German half-truck crew to paint eight bodies before.

As a primer for now, I blew Tamiya acrylic on the skin tone area.
(2023/02/08)

There seem to be several types of camouflage patterns in the uniforms of the modern British Army, but I'm not sure what kind of look is good. Picking from the colors Vallejo has on hand, I would choose 70922 uniform green, 70916 sand yellow, 70862 black gray, and 70984 flat brown as camouflage colors, and then paint 70887 brown violets on the backpack belt, etc.

For now, I am painting with green as the base color. Five figures with a fine brush paint might be too much trouble.

Doesn't it look like a Russian Army? There is a light effect, but I think a slightly darker shade would be more realistic. But I've referred to the photos of the British forces in Afghanistan boarding the transport plane, but it isn't easy.
The other day I went shopping at a plastic model shop called Volks in Yokohama. Volks has large stores in Akihabara and Yokohama. They have a substantial product lineup. I recommend a visit by plastic model fans who come to Japan from abroad.
(2023/02/14)

The modern British infantry figures were completed. Some are foot soldiers, drivers, or anti-tank missile weapons handlers.

The eyes are the most challenging part of the figure. I didn't paint it very well this time. Maybe it's because the mold is a little loose due to the injection. I can't paint the shape of the eyes well at first, and if the pupil is soggy.

This Land Rover is a vehicle carrying a second-generation anti-tank missile called Milan. It operates in quite a few countries, and in addition to the vehicle-mounted ones here, there are infantry-carrying ones. Guidance is guided by aiming the launcher at the target with semi-automatic aiming. Night shooting is also possible with the infrared sight device.

By the way, the Afghan conflict is a war that occurred in Afghanistan from 2001 to 2021. The U.S. military has withdrawn after almost 20 years of fighting between the US-led coalition and the Taliban. It ended with the Taliban coming to power. It is the second largest multinational force after the U.S., with about 10,000 troops.

The figure is not glued to the car body, so some parts are a bit loose with the car body. I think the atmosphere is pretty good.

I didn't paint it very well, but I think it looks cool when lined up in a photo pose.

A Japanese modeler might not make much of a modern British army, but I recommend this kit because the mold on the face is good, and the parts fit well. The five figures are interesting because there are soldiers in various poses.
(2023/02/16)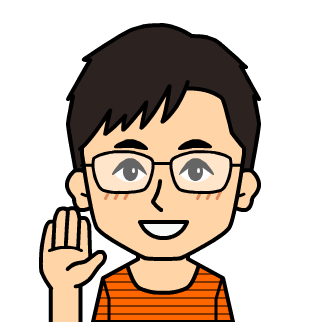 I am interested in models of tanks, airplanes, ships, military figures, I build them little by little when I feel like it. I am also interested in the history of war. My starting is Tamiya's Military Miniature series in elementary school.
From elementary school through university students repeatedly suspend and restart my modeling, it's about 25 years of this hobby's history.
From February 2007 I was quietly doing a site called "Miniature-Arcadia". It is being transferred to this blog with the same name from December 2016. My update pace is uneven, but please come to see me here occasionally.