British Infantry, Italian Front Line 6 figure set. At first glance, the mold is so good. Since the Allies invaded Italy from North Africa, they are wearing military uniforms for tropical regions suitable for the desert. Short pants soldiers mixed and everyone is marching.
Because the same runner was in this box, by any mistake? If you rearrange the legs of different parts, you can create six infantry with slightly different poses. It might be able to build eight soldiers instead of six, I counted heads and arms and legs, it's enough for 8 members. The figure of the Dragon usually contains only four bodies, this is great.
Dragon Models military figures are pretty expensive in Japan, probably because the agency has changed. In the past, I used to make Dragon Models well, but recently the Master Box, Mini Art, and Tamiya are getting much better than before. I think it's better to lower the price a little more for the Japanese market.
I added hair to the resin head. I had trouble connecting the neck and used Tamiya's basic putty, epoxy putty, superglue. I would like to sharpen around the neck if possible.
It's all a similar pose because it's on the march.
All having rifles are not interesting, so some infantries have different weapons. However, in that case, I did not understand very well what the spare magazine cases are.
I attached the strap of small firearms. I decided to do a decent atmosphere. It looks a little better.
It was difficult to recognize the molding color and the surfacer with the same color, I colored the surfacer a bit dark and blew it. I wonder if it was better to paint easier blowing whitish color.
Progressing paint little by little.
Although it says that the kit contains six infantry parts, eight infantry can be built by replacing parts of arms and legs.
He is corporal with the Stem sub-machine gun aside.
Producing eight bodies with similar poses is quite bored. But after I sorted it like this, is it a squad? Quite spectacular.
This time painting is all aqueous acrylic paint. I shaded out straps and pocket seams and emphasized the mold. I don't have a good finish, ideally, it's better to draw a very very fine line more, but thin lines are difficult anyway. If I look at the distance of 20 – 30cm, I think it looks better than not painting shadows.
British Army corporal of the North African front line equipped with an M1928 Thompson submachine gun. This machine gun, at the time of the trial assembly, was stuck in the hand tightly, I forgot to re-confirm after attaching a variety of equipment and finally did not fit. I have decided to hold the other part of the gun. Hahahaha…
The infantry is carrying the Bren Light Machine Gun on his shoulder. There are 4 variations in weapons, 8 soldiers will not be so much mannered, so even if they are all arranged, reasonable unity and randomness.
It is noted, this is the Italian front line on this box package, I always imagined North Africa during the making. This time, the skin color became a healthy soldier with a sunburn. I replaced them with a resin head, I do not have the quality of painting, I need to practice a little more.
(25-August-2017)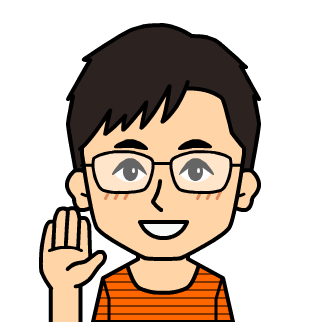 I am interested in models of tanks, airplanes, ships, military figures, I build them little by little when I feel like it. I am also interested in the history of war. My starting is Tamiya's Military Miniature series in elementary school.
From elementary school through university students repeatedly suspend and restart my modeling, it's about 25 years of this hobby's history.
From February 2007 I was quietly doing a site called "Miniature-Arcadia". It is being transferred to this blog with the same name from December 2016. My update pace is uneven, but please come to see me here occasionally.