They are four infantry figures of British troops in the battle of North Africa. I made Tamiya's Valentine tank the North African front-line version a while ago, so I'll line them up. I don't make British tanks very often, so this is a good time to make British military figures. It would look better with tanks.
The package of this figure of El Alamain of the British army seems to be an early one of Dragon, so I didn't expect much for the molding of the kit. If you look closely, the clothes, fingers, and equipment seem pretty good. It is as good as the Gen2 series, which is said to have excellent mold. Instead, Gen2 has delicate parts, which are troublesome to assemble, so this kit has a better impression.
The firearm was stuck before painting.
At first, I was thinking of replacing it with a resin head, but the soldiers in this kit are all pretty thick around the neck and take a lot of space at the base of the neck, so it isn't easy to match it with a resin head. The mold on the face looks pretty good, so I'll try to assemble it as it is.
I just blew the surfacer #1500. This time, the strap of the firearm used the Abel etched parts. There are small parts like the buckle, but I can't work on such small parts, so I just attached them.
The skin is exposed a lot this time, so I used a Tamiya flat fresh base coat. After I blew the surface, I thought it would be okay for their molds, but the coating is very thin, so the mold doesn't seem to be a problem.
The uniforms are painted in beige tones, such as Vallejo desert yellow and German camouflage beige. If it gets too close to the skin color, the color distinction will disappear, so I should avoid it.
(2021/03/15)
Four British soldiers of the North African front line have been completed. I have been making them parallel with German fighter planes for a while. The skin part is oil, so it takes quite a long time to dry.
Because it is a hot desert area, the color of the skin is slightly tanned even though it is white people. El Alamain is the most challenging time for the Germans when their supply lines are fully stretched. I read in a book that General Rommel could have occupied Egypt and the Middle East and joined the Soviet Union's southern front if he had continued to win. It's a grand strategy. It is said that General Rommel himself is a competent commander at the front. General Montgomery's Eighth Army suppressed them with material and pushed them back to Libya and Tunisia.
I think he's the commander. I think he should have a submachine gun. If you look closely at the mold, you will see a whistle and a pistol in his right hand.
He is a soldier equipped with a Lee-Enfield rifle with a bayonet.
A soldier is carrying a Bren light machine gun.
A soldier equipped with a Thompson submachine gun. Drum magazine has the image of the Russian army. It is a submachine gun that gangsters shoot in the prohibition era in America.
Sacks and other accessories and uniforms have changed color a little. Even so, all of them are beige-like colors, including their skin, so they have a sense of unity at a glance.
This British military unique helmet is excellent. Since it is easy to process even from a thick iron plate, it seems to have better protection than the previous one. However, the exposure of the ears and the back of the neck is bigger than in other helmets, so that is the weak point.
I took a picture with the Valentine tank I made the other day. The tank is an infantry tank, so it's a perfect combination.
Helmets, socks, and leggings were painted in olive drab color. Still, military uniforms and accessories are in the middle stone, and sand yellow is almost the same color, so it is hard to distinguish belts and suspenders. I changed the color a little to make it easy to distinguish. The overall color is North African and has a pleasant feeling.
(2021/03/16)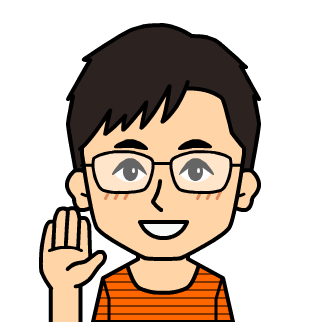 I am interested in models of tanks, airplanes, ships, military figures, I build them little by little when I feel like it. I am also interested in the history of war. My starting is Tamiya's Military Miniature series in elementary school.
From elementary school through university students repeatedly suspend and restart my modeling, it's about 25 years of this hobby's history.
From February 2007 I was quietly doing a site called "Miniature-Arcadia". It is being transferred to this blog with the same name from December 2016. My update pace is uneven, but please come to see me here occasionally.