I'll make the Master Box figure again.
In one runner, there are five figures placed efficiently. I have to take care not to lose a small part this time.
The tank jacket is divided into two parts. You can choose a tanker's helmet and a head without a helmet. Both fit well to the body and have a natural finish-up.
You can choose any of the heads without a beard or with a beard. The head with no beard is also excellent so that you can use it for other situations.
(07-February-2016)
Other figures were also built. They have good expressions. I added the rifle sling with a thin plastic board. I forgot to glue an ammunition pouch to the body, and a left arm was put first and didn't fit well; adjusting needed to be hurried.
I sharpened and thinned the edge of the British helmet.
I say the Sahara hat or think this man is like a crocodile dandy, is probably the Australian Army.
I also sharpen the edge of his hat a little thin.
I love both the cat and the rabbit. In Japan, it is said that cat day is today. Because two is pronounced "Ni" in Japanese, the cat's cry is called "Nyan Nyan" in Japan.
(22-February-2016)
It's easier to paint the oil painting on the surfacer splayed area than the plastic surface. But there are lots of oil color which has no covering power. I knew the degree of covering by notice on the tubes comments of opaqueness, semitransparent and transparent, but generally, the covering power is weak. It seems better to paint the base colors with lacquer or acrylic first.
Skin color and other equipment were painted with lacquer. It is easy to paint with the brush to use a retarder, making them slow to dry. I would then finish with oil.
They are the soldiers fighting in Africa, so I think I'll add the suntan color of the skin a little more.
(26-February-2016)
It is the figure set of the Master Box. Figures are chosen to focus on one theme; each is independent and not seems to relate to the other. First, I have to say this is the best shot… The following zoomed-up shots look a little bit rough.
They are British Commonwealth soldiers and a U.S. Army tank crew.
All five figures have relaxed poses.
A British soldier with the Lee-Enfield rifle.
Because this soldier had more extensive exposure to the skin, I cared about the skin color browned by the sun.
I want to draw his eyes in more detail if I can.
He looks like an explorer of a pyramid rather than a soldier.
He is wearing the kepi, which is characteristic of the French Army.
It is a MAS36 rifle (Manufacture d'Armes de Saint-Etienne Modèle 36) in his hand.
The soldiers of the British colony in Africa. He carries the Lee-Enfield rifle on his shoulder.
He's wearing a turban; maybe he is Muslim.
I mixed the skin color and added some reddish in black paint.
As always, it seemed better if I had done more detailed drawings. The detailed mold helps easier drawing. Next time I will try to build as sharp molds as possible before the painting.
An Australian Army soldier is holding a Bren light machine gun.
This hat is not a cowboy hat; it is called a slouch hat and the Australian Army's standard equipment.
He is holding a cigarette in his hand, which is one part of his right hand.
American tank crew wearing his T-shirt and working pants.
Is it a leather jacket to put over his shoulders? I wonder if the U.S. Army had such a uniform. Maybe it's private property. While working on his personal property is allowed, I suppose.
The soldiers in North Africa wear sleeve roll-ups and short pants, so there are a lot of flesh-colored painting points. All five bodies were painted with a deep color image of tan.
Have you already seen the video of a two-legged walking robot? They say it's useful for accident rescue, but I felt it was a soldier. It's similar to the robot in the Star Wars movies. I'm afraid of a world where unattended weapons overflow, including drones. Because the dissident cannot buy the robot, an actual flesh-and-blood human will fight against robots soon, if necessary. It is dreary that only one side has a risk of death.
(01-March-2016)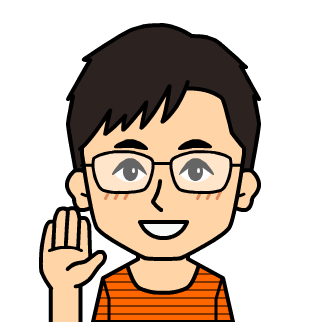 I am interested in models of tanks, airplanes, ships, military figures, I build them little by little when I feel like it. I am also interested in the history of war. My starting is Tamiya's Military Miniature series in elementary school.
From elementary school through university students repeatedly suspend and restart my modeling, it's about 25 years of this hobby's history.
From February 2007 I was quietly doing a site called "Miniature-Arcadia". It is being transferred to this blog with the same name from December 2016. My update pace is uneven, but please come to see me here occasionally.