I'll try the German tank IV type C. This kit has a large number of parts.
I remember that I made the Panzer IV type D of the same TriStar quite a long time ago. I think there was still a making record in this blog? The memory that I was embarrassed because it was difficult to understand by the parts small piece. I admired, they've split up here so finely.
Part of the road wheel and rubber parts were divided.
There are various parts such as chassis box assembly. I remembered somehow. Perhaps it seems difficult, but the assembly will be possible.
(2019/05/19)
The assembly of the chassis is almost complete. Just in case, I used a lot of adhesive from the inside and reinforce it firmly.
I don't know the condition of the top and bottom joint, there is some anxiety to assemble a large part. It is expected to use putty heavily.
The caterpillar of this Panzerkampfwagen IV is a snap-fit movable system. This was a bad fitting and some parts were distorted and not good at all. It was assembled without any problem when I built the IV type D before. The mold maintenance may not have been done, or it may be deteriorated and not very accurate.
I thought the fitting was too bad, and I thought I would throw it on the way. In the end, I cut off the parts to be fitted, it was assembled not as a movable caterpillar but as a connected ordinary caterpillar that pours in a normal adhesive. Repetitive work of parts with bad fitting is a pity even I'm used to making tanks.
I managed to roll it on the chassis. In the worst case, we have the option of using a separately sold caterpillar.
(2019/05/16)

I just glued the upper and lower parts. I had some gaps in the front part. It is a modeler's habit to fill up with putty if there is a gap. I filled the gap with a light-curing putty.

This kit reproduces the floor inside the turret. There is a non-slip mold and it's quite realistic. I can't see the inside, but how about painting? It would be better to paint with black.
This kit, the limited edition, and the box said it's the C type, the instruction manual is the B type. Parts that are not included are specified, and there are difficult points to understand. Well, it's good to be in shape! Even if I worry too much, I can not move forward.
Even small parts are plastic with almost no photo-etched parts. There are a lot of parts and it takes time to build. At this time, it was probably a kind of trend because Dragon Models were also quite small parts kit. It can be said that it is easier to bond and assemble than photo-etched used kits.
(2019/05/18)
This time, I changed the mood and tried to paint a little bluish gray. I think it is Creos's new color (although it was released about a year ago).
There are many types of decals indicated on the building manual, but it is probably for B-type decals. It is different from the supplied decals. This time, I used the first armored division's invasion of France. I added some decals and pasted them as I liked.
I am painting caterpillars, road wheels, and accessories. The rest is lightly weathering and complete.
(2019/05/22)
The Panzer IV type C has been completed. I do not understand the difference with the B type very well, but the type of the engine seems to be changed. 134 tanks were produced from 1938 to 1939.
Armed with a 24 caliber 7.5 cm gun and a 7.92 mm machine gun. Because they are not powerful, they have been deployed in second-class troops after middle WWII.
The marking is the 1st Armored Division. The weathering is lightly washed and dry brush.
The hatch is not glued. Only lightly fixed.
The white cross mark was abolished later that it was easy to be a target. When this mark is attached, it is an image of a German army tank in the early days of the excellent attack.
I had to work more carefully on the steps and gaps in the turret's armor plate.

Almost no photo-etched parts are used. However, the spirit of the manufacturer to reproduce in detail to the limit with plastic parts, the assembly was difficult. I wonder if the blue-ish German gray is also pretty good-looking.
(2019/05/26)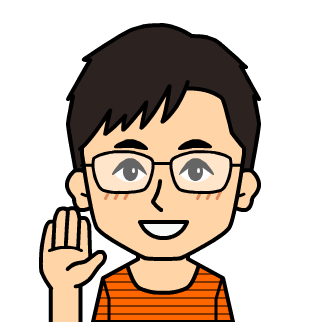 I am interested in models of tanks, airplanes, ships, military figures, I build them little by little when I feel like it. I am also interested in the history of war. My starting is Tamiya's Military Miniature series in elementary school.
From elementary school through university students repeatedly suspend and restart my modeling, it's about 25 years of this hobby's history.
From February 2007 I was quietly doing a site called "Miniature-Arcadia". It is being transferred to this blog with the same name from December 2016. My update pace is uneven, but please come to see me here occasionally.