It's quite an old kit, but I'm thinking of building a German army 8t half-track. Is it out of product yet? However, I have an impression that many of the Dragon kits are hard to get anymore and the price is skyrocketing, but many of the Trumpeter kits are still in the market even though they are relatively old. Tamiya's kit track is a belt. Trumpeters, Dragon and Cyber Hobby have combined tracks, so if you want to avoid belt type, you have to choose them. Alternatively, separately sold connecting types of tracks are prepared. I checked the parts before assembling them this time again, and all of them were there without any small parts missing. I'm glad.

In the middle of the process, etched parts are assembled and instant adhesive is also used, so I thought the process up to this point was difficult. It's not a visible place, but if I put it together too loosely, I'll be in trouble later.

It seems to start with assembling the chassis frame. If I don't build this part at once, it will be distorted later. Even if it is assembled and shaped at once, if the accuracy is not so high, it may fail when the upper structure or tire is assembled. It makes me nervous that I won't be able to find out later.

I built the engine. It looks compact, but it took a long time to assemble because there were many parts. Something like a pipe sticking out from the top of the fan is also very fragile.
(2022/09/23)

Assembling the winch part. It has a string that looks like a tow rope, so it is attached to the etched part after wound around the reel. The work of cutting and installing the brass wire is required.
There are a lot of parts, but… It's not that the accuracy of the parts is perfect, but somehow it becomes a shape. It may be inevitable that there will be some distortion, as the shape is so complicated.

The chassis is getting closer and closer to completion after installing the wheel shaft. I think this shaft should be parallel to the ground. It's surprisingly difficult.

I glued the engine to the body, the steering wheel, and the box looked like a fuel tank. I don't think about whether the parts will fit in the future. There are many parts and there is only a step forward.
(2022/09/25)

Wow, is this kit going to reproduce everything? It was a time when they were competing with Dragon, so maybe they were competing with each other to see how many small parts they could integrate. I don't know well about Dragon's 8t half because I've never made it and I don't have any stock.

Two front wheels and one spare tire. I assembled 3 pieces in total.
Well, it finally came. Work to build a connecting track belt. Are seven or eight small runners enough? One frame looks slightly larger, which is probably enough.

If we carefully assemble them one by one, they will become movable track belts.
It's not that difficult to assemble and it's interesting. Be careful of the directions when installing. Compared to the Abrams tank I built last time, it seems to be much easier to make a track. It is good that the length is not so long and the number of components is small.
(2022/09/27)

The color is like connected tracks of Modelkasten, and it looks luxurious. There were some parts where it was a little tight to fit into the drive wheels, but there was no problem and I could fit it pretty well.

Ah! I feel that the work has progressed considerably. Just in case, I checked the photos of the actual vehicle, so I think there is no concern about attaching the track belt in this direction. Looking at it this way, it seems hard to make one half-track if it is an actual vehicle. When it is destroyed, it is in a moment. Assembling this track is pretty fun.

This is hard to paint later. I mean, maybe I don't have to paint, painting is difficult in such a layout.

I bonded the car body and the loading platform. There are about 8 adhesive points on the frame, so everything is sturdy and I used a lot of super glue to fix it. Even though there are 8 points, the adhesion area is very small, so I'm worried about the work later if it doesn't stick well enough. If I could glue it well, I think I would have gone over a big obstacle following the installation of a track belt.

What's interesting is that if the reserve fuel Jerrycan explodes, the damage is minimized, and the inside of the Jerrycan compartment is very small. I found out later that I couldn't see this place at all after the assembly was complete, so I should have put the Jerrycan on top instead of gluing it. It's too late.
(2022/09/30)

Etched parts such as the part where a rifle is held are difficult to work, and it seems that the strength can not be maintained, so I chose plastic parts. There are too many parts and honestly, I'm a little tired of it. However, I appreciate that they provide detailed etched parts. The anti-slip part of the step at the front of the vehicle is etched and there is a mold, so I think it is accurate.

I'm in the process of attaching large parts such as seats. The work in this area is the most interesting process because the appearance changes rapidly.

The meter panel of the driver's seat, the seat part, the floor of the seat, the part of the bonnet which covers the engine, the part of the side panel, and the part of the front, all have to be balanced to make it work properly. I wrote something bold, but it didn't fit well, so I managed to put it together by filling in the gaps with light-effect putty and jelly-like instant glue. Maybe there was a better way.

Umm, the clamps of the rifle holder look too thick if they are plastic parts, so I will change them again.

It didn't work so well, so it will never be a reference for making it. This etched part looks unnatural because I don't know how to finish it. There are many, but I don't know how to put them together until the end. The etched part is hard and small, so it is difficult to work with. It's also one of the reasons I initially hesitated to use etched parts. But the clamps seem more natural when they're not aligned.
(2022/10/02)

Even after the seat is assembled, there are many parts in the rear and the front of the vehicle. There is a luggage storage space with a fence at the back, and the capacity seems to be quite large.

The windshield is not fixed to the car body yet because it will break when the masking is removed after the basic painting.

I like the vertical stripe line of the clear part of the headlight, which is reproduced here.

The front and back of this kit have some clear parts, so I think this kit is one of the best Trumpeters. I used to think Dragon was the best at that time, but they don't reproduce it very well, and it was very expensive and hard to buy. The Trumpeter has a large lineup, and I think it's great that they keep the stocks constant. Because of the strong dollar, the Chinese yuan is also rising a little against the yen, so I think the price of the kit will rise more in the future.

I just realized that all the parts of the rearview mirror are clear. How do I paint them? Maybe I should paint silver from the back.

This normal type of half-track is specialized for transport, so it would be better to prepare some soldiers and loads. I'll think about it for a while.

It's a bit like a diary, and I have a few pictures. Since my wife and I haven't exercised recently, we took a walk to Odawara Castle nearby. When I saw it up close, I felt it was much smaller than I imagined. Still, it seems to be the seventh largest in Japan.

It is the same everywhere that the inside of a castle is a museum. The scale of this three-dimensional model was written as 1/700. This type of scene model sounds interesting, but it's impossible unless my house is really big.

It is a view of Sagami Bay from Odawara Castle. The humidity was low and the atmosphere was clear on this day, so it looked pretty far. The explanation at the Odawara castle was Hojo's favor. It could have been more permanent if the Hojo clan had bowed to the Toyotomi family earlier. Politically, there seemed to be many excellent policies, and in that respect, it is regrettable that they were ruined.

I have an impression that I walked a little, so it is appropriate, but Odawara is a city where the city is clean and seems to be easy to live in. It is blessed with abundant nature, close to mountains, rivers, and the sea, and abundant hot springs nearby. Moreover, it may be quite convenient as there are about 6 train lines.
(2022/10/04)

It may look simple at first glance, but there are quite a few building pieces. There were many difficult points. In the end, even if there are gaps in various parts, I fill them with putty to make them look as good as possible.

It can be seen far into the back, so it may not look good as a model if it is not reproduced by omitting it. That's why even if the number of parts increases, they might try to reproduce them in detail. The making itself is quite fun.

I put bread and potato-like baskets on it because sometimes they might get food.

If I arrange the Jellicans, I need a lot of them, so I tried to duplicate one with putty, but it is quite difficult to make them neatly. The handle of the Jellican was too fine to replicate, so I made it with a thin plastic stick.

Masking is in progress before painting. As expected, the wiper cannot be attached, so I will put it later. It seems difficult to paint because there are many complicated parts.
(2022/10/07)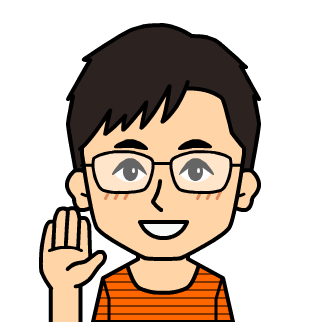 I am interested in models of tanks, airplanes, ships, military figures, I build them little by little when I feel like it. I am also interested in the history of war. My starting is Tamiya's Military Miniature series in elementary school.
From elementary school through university students repeatedly suspend and restart my modeling, it's about 25 years of this hobby's history.
From February 2007 I was quietly doing a site called "Miniature-Arcadia". It is being transferred to this blog with the same name from December 2016. My update pace is uneven, but please come to see me here occasionally.